Welcome!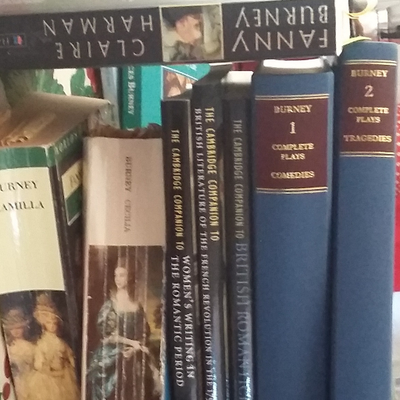 Welcome to The Lady with The Balloon Hat!
This is the blog accompanying the  MSCA project titled, OpeRaNew – Opening Romanticism: Reimagining Romantic Drama for New Audiences Grant agreement ID: 892230 .

My name is Francesca Saggini, I am Professor of English Literature and currently Fellow at CAHSS, University of Edinburgh. I have landed on the shoulders of Frances Burney and Theatre after a long journey, which has taken me from the Early Modern age to today and back, across many media and authors, from Restoration playwrights to Stephen King. And no, I am not going to say whom I like best!
This project was rated very high by the reviewers of the MSCA programme. It scored 98.60%, so no pressure here to develop top-notch products… . However, more on the serious side, this is what the project sounds like in academic jargon:
A new framework to analyse and disseminate Burney's plays
The work of English author Frances Burney (1757-1840) is extensive. However, part of her dramatic works related to the period she spent at the Court of George III remains untouched, preventing its appreciation and literary critique. This little-studied quartet of tragedies prompts our critical thinking in terms of such present-day practices and policies as gender relations, body politics, agency. Burney's speaking bodies, particularly the female ones, unmask and demystify the fraught relationship of the individual with power apparatuses and techniques of disciplining. The EU-funded OpeRaNew project will restore cultural depth to Burney's dramatic corpus. It will use digital methods and literary analysis to establish an expanding multimedia framework to analyse and disseminate Burney's plays. (From https://cordis.europa.eu/project/id/892230)
I have an intense programme of work ahead. I shall try and keep this blog going throughout the project, and I hope not to end like the proverbial Englishman, forming an orderly queue of one…
There is quite a lot to write about La Burney. Not always enough for a book. A bit too much for a postcard. Therefore, a blog is the perfect size. Not least because I like to mix pictures and oddities to text.
Please, bear with my vagaries and fancies (yes, it is an uncredited Burney quote), and now all aboard the Burney Express!
Share