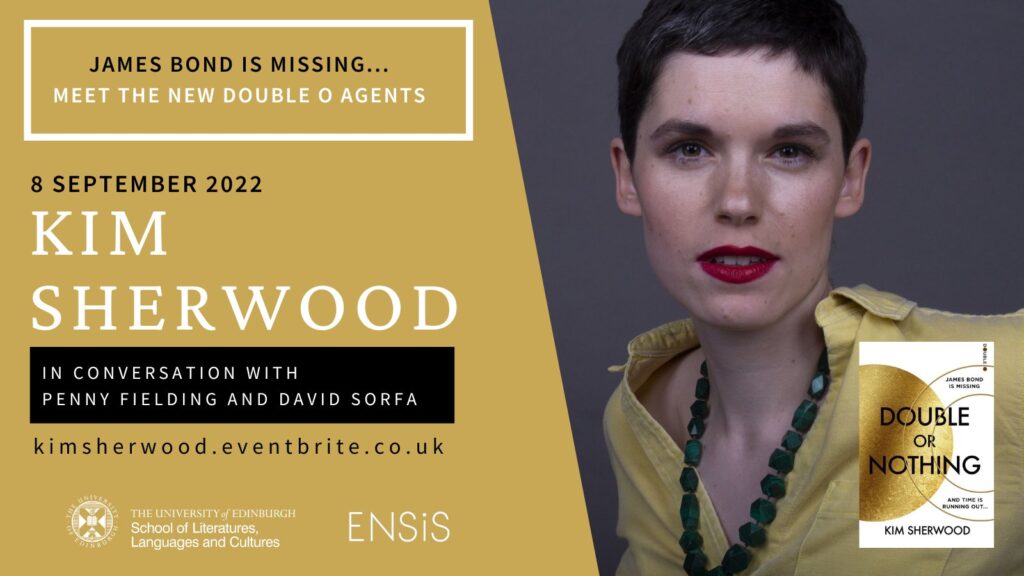 In Conversation with Kim Sherwood: 8 September 2022
In November 2021, author Kim Sherwood was selected by Ian Fleming Publications to create a new spin-off series of novels to expand the James Bond universe.
We are delighted to host the Edinburgh book launch of Double or Nothing, the first in a trilogy introducing a new generation of spies.
Join us for an evening with Kim in conversation with Professor Penny Fielding (English Literature, University of Edinburgh) and Dr David Sorfa (Film Studies, University of Edinburgh).
The interview will last around 45 minutes, followed by a reception and a book signing.
The event will launch the Edinburgh Network for Studies in Secrecy (ENSiS), a community open to anyone interested in secrecy and spying in literature, history and film.
To find out more and to book a free ticket to attend, please go to: https://www.ed.ac.uk/literatures-languages-cultures/english-literature/events/kim-sherwood