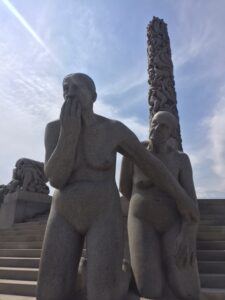 Hello! Azu here, I would like to write today about sexuality and dementia.
There is a tendency to stereotype older people as sexless, not interested in sex, not at risk of sexual transmitted diseases or immune from sexual abuse. Likewise, older people who are gay, lesbian, bisexual or transgender (LGBT) have been criminalised in the past and have been silenced or isolated.
In the context of dementia, sexuality is a complex issue. Sexual behaviours are usually labelled as 'inappropriate' and people might feel uncomfortable talking about sexuality depending on their personal experiences, cultural background or religion. In my clinical experience, I've trained staff in care homes to see sexual behaviours as sexual expression, and it has been important to train them on how to respond to invitations or remarks of sexual innuendo. When working in care homes, we conduct a 'functional analysis', this involves asking caregivers be it staff, family or a spouse the following questions:
1. What triggers the sexual behaviour? for example, during self-care tasks, which might involve touch;
2) what prevents it or makes it frequent?
3) Why is the sexual behaviour a problem and for who is it a problem for? For example a particular family member or member of staff;
4) How do the spouse/staff typically respond?;
5) Any information about premorbid (pre-dementia) sexualised behaviour? As it could be important to understand previous experiences in the context of sexual activities.
All these questions help in understanding the determinants of the behaviour.
Sexual behaviours might be upsetting for partners, so it is worth exploring if the person is acting out of character or if his/her behaviour is considered regular. It is worth asking their partner what other non-sexual touch behaviours could be done, such as holding hands, for example. Exposure alone is not always sexual and can indicate, for example, a need to urinate. However, in some cases exposure has been followed by masturbation which can happen at an inappropriate time or place therefore, if possible guiding the person to privacy will help. Reprimanding on the other hand is unhelpful, and doesn't reduce this type of behaviour. If staff in care homes face this situation, attitudes to sexuality need be discussed in an informative and constructive way to support the quality of life of the person with dementia.
Here are some books that I would like to recommend, they address sexuality and dementia in-depth:
'Addressing the Sexual Rights of Older People' by Catherine Barrett and Sharron Hinchliff, published by Routledge.
'Dementia and Sexuality, the rose that never wilts' by Elaine White published by Hawker Publications.
Thank you for reading- Azu!
Azu Guzman is a Clinical Psychologist at the Department of Clinical Neuroscience, Western General Hospital and a Lecturer in Health and Ageing at the University of Edinburgh. You can contact her via email: Azucena.Guzman@ed.ac.uk  or via Twitter: @Dancementia