Join us at Edinburgh Pride 2022
SPN at Pride Edinburgh
We invite members, allies and students to join us for the Pride Edinburgh March on Saturday 25 June!
The SPN marching troupe will be meeting at 11:30 on the day at Levels Café on Holyrood Road. Speeches start at 12:30 and the march moves off at 13:00.
If you can't make it to Levels beforehand but still want to join in, just look for our marching banner – it will be 3 metres wide and looks like the image above!
For a quiet space after marching:
Members are invited to meet at the Informatics Forum from 14:00 – 17:00. Join us for refreshments and a marching troupe debrief! Please note that this private space is being facilitated for University of Edinburgh staff and students only. Entry will be via Robbie on the march, through the side entrance and building sign-in. Call/TXT/iMessage/WhatsApp (07905517428) or even teams message Robert (Robbie) Court to access later in the afternoon.
Note: We will keep this post up to date throughout the day and I'll try and share our location during the march.
Live updates:
Live location: https://maps.app.goo.gl/d8d45uCRVSKGdAi67
14:00 we're meeting by the rino head / gift shop by informatics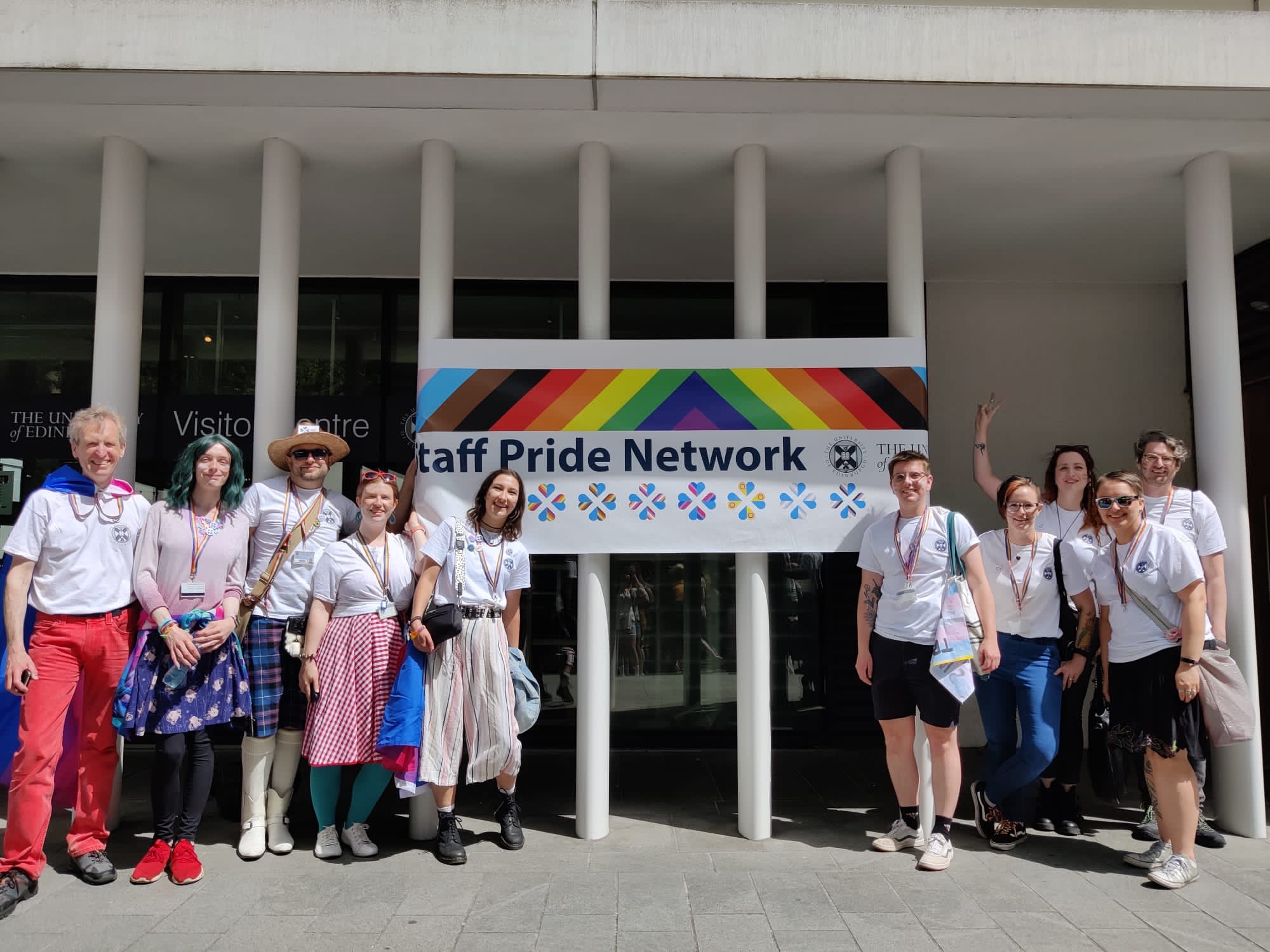 12:40 were by the traffic lights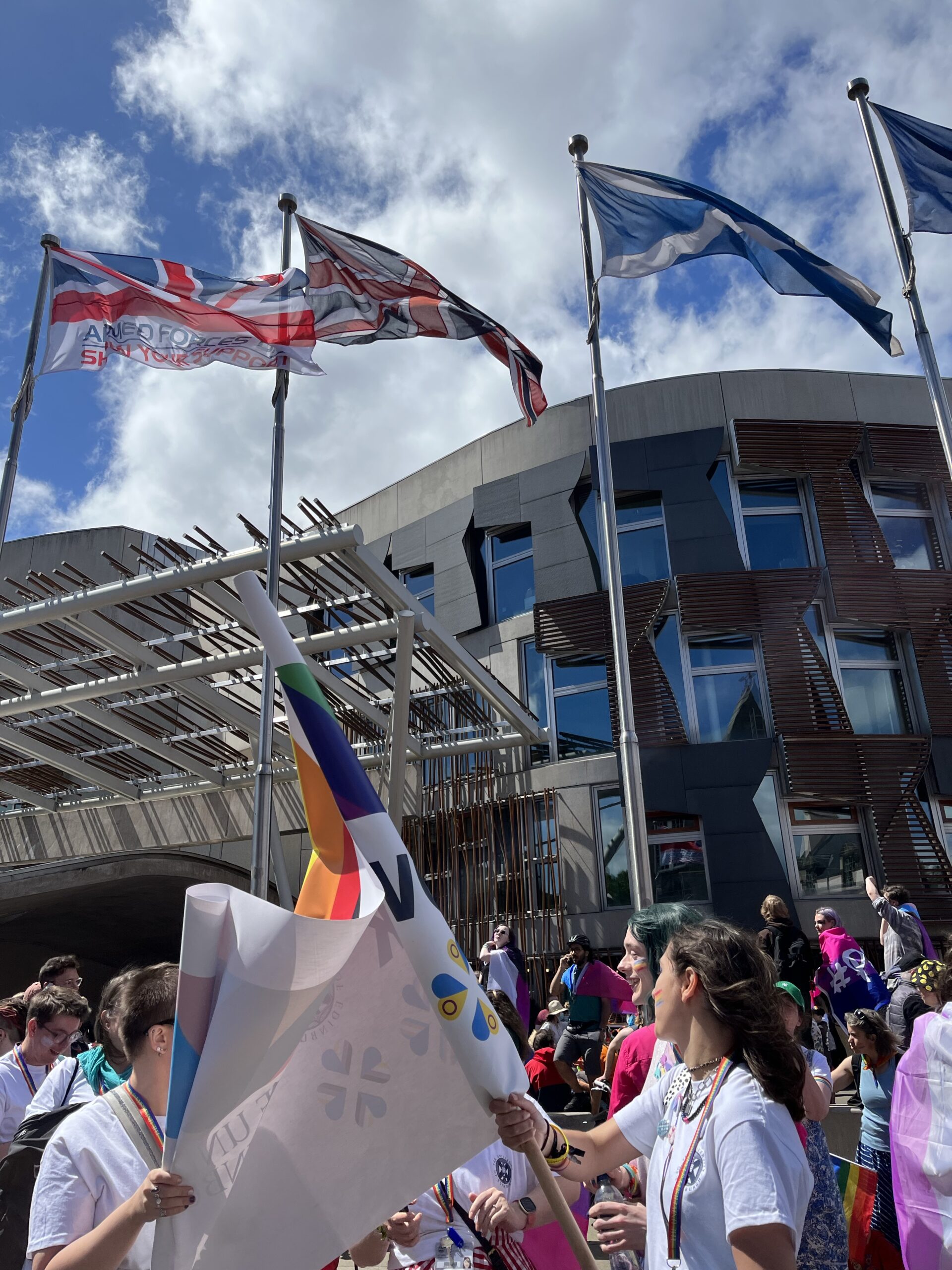 10:20 myself and the banner are now in levels cafe having breakfast so feel free if you want to be fashionably early.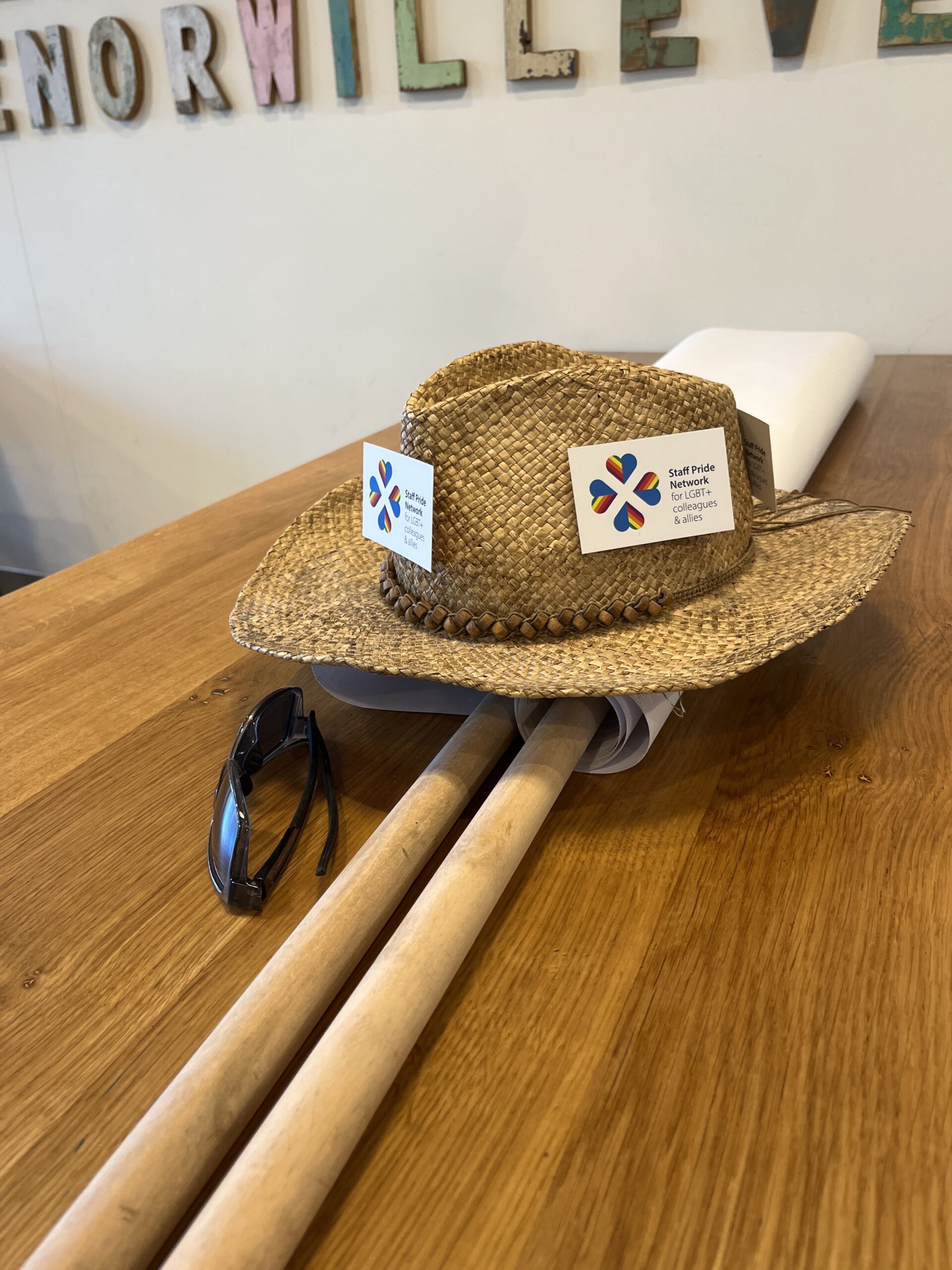 8:44 Prepping for meeting at levels cafe. The refreshments are all ready at the informatics forum at the end of the Parade route. The banner has poles this year so wind permitting should be above the crowd. [fingers crossed].