12.00 – 13.00 pm, 
Zoom Webinar
Intangible Cultural Heritage as Commons: The Case-study of Medellin
The talk will focus on how cultural heritage in Medellin can be seen afresh through new and emerging creative practices of collaborative and bottom-up values in the making of shared (common) spaces. The research is part of the British Council/Newton Fund project "Medellín Urban Innovation" (MUI).
Penny Travlou
Penny Travlou is a Lecturer in Cultural Geography and Theory in the School of Architecture and Landscape Architecture (ESALA) and formerly a Research Fellow in OPENspace. Her research is interdisciplinary, focusing on theories of space and place, the politics of public space, digital culture, distributed networks, 'the Commons' and ethnography. She has been Co-Investigator of the EU-funded (HERA JRP) project, " Electronic Literature as a Model of Creativity and Innovation in Practice", and Principal Investigator of the UK Arts and Humanities Research Council (AHRC) funded project, "Creation and Publication of the Digital Manual: authority, authorship and voice". She was in the Research Team of the British Council/Newton Fund project "Medellín Urban Innovation" (MUI) and, from March 2017 to March 2021, is leading a work package on EU COST Action CA16121, "From Sharing to Caring: Examining Socio-Technical Aspects of the Collaborative Economy". Alongside her academic work, Penny is active on issues about urban commons and spatial justice and a research team member of the P2P Foundation, the international organisation focused on studying, researching, documenting and promoting peer-to-peer practices. She is also a member of the Alliance of the Commons in Greece. She co-founded Options FoodLab (options.limited), a food-related social enterprise and community for refugees' integration in Athens.​ Since 2015, she has been actively involved in the Athens Subsumption/Metaxication Inc. performance art collective looking at urban issues of gentrification, precarious labour, tourist landscapes and commons (http://www.subsumption.space/blog/​).
.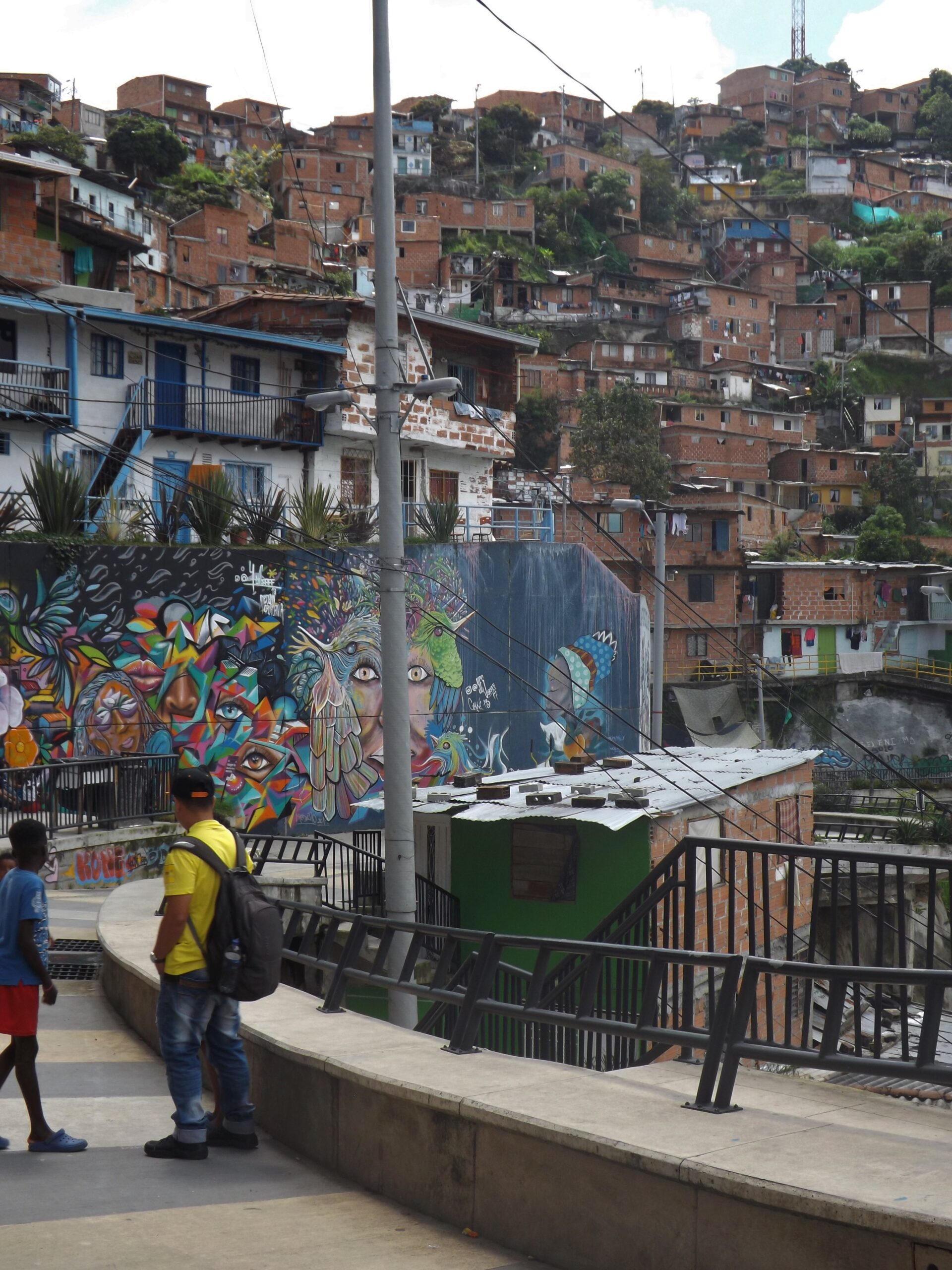 "Walking through Medellin's Comuna 13." by young shanahan is marked with CC BY 2.0.