12.00 – 13.00 pm, 
Zoom Webinar
Balancing energy efficiency and conservation in the transition towards net-zero – The Canongate Housing project
This masterclass is jointly offered by the Scottish Centre for Conservation Studies and the Institute for Historic Buildings Conservation – IHBC Scotland Branch.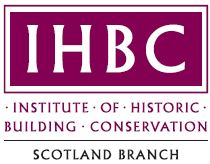 Retrofitting Edinburgh's existing housing stock is a crucial step if the city is to become net zero by 2030. This will involve interventions in a large number of 'hard-to-treat' properties: tenements in multiple ownership as well as historic buildings that are protected (or not) for their heritage value. The Canongate Housing development encapsulates those challenges. It is an architecturally significant post-war complex of tenements designed by Sir Basil Spence and built in the late 1960's on the Royal Mile, in Edinburgh. Like many buildings of this period, it is highly energy-inefficient, its fabric has significantly degraded over time and residents struggle to implement repair or improvement works. The talk will focus on the Canongate Housing Energy Efficiency and Conservation project, completed in March 2021, which aimed to create integrated solutions to these challenges and establish a repeatable delivery model for energy retrofits in these 'hard-to-treat' properties and others.
Yann Grandgirard is Climate Change Manager at Edinburgh World Heritage (EWH), leading the organisation's response to the climate emergency. Trained as a civil engineer in France, Yann has more than 14 years of experience in project management in the construction sector, from the client's perspective.
Yann joined Edinburgh World Heritage in 2017 to manage the Canongate Housing Energy Efficiency and Conservation project. He is now coordinating EWH's work in response to the climate emergency, involving sensitive climate change adaptation and energy efficiency retrofit interventions in the context of the Old and New Towns of Edinburgh World Heritage Site.