ARCHITECTURAL CONSERVATION MASTERCLASS
Main Lecture Theatre, Edinburgh College of Art
University of Edinburgh, 74 Lauriston Place, Edinburgh EH3 9DF, See map here
5.30 – 7.00pm
(followed by a wine and nibbles reception on the balcony of the Sculpture Court)
Perspectives on political, legal and historical conflicts over cultural landscapes: the case of the Dresden Elbe Valley
 Bénédicte Gaillard, Consultant and Political Scientist
.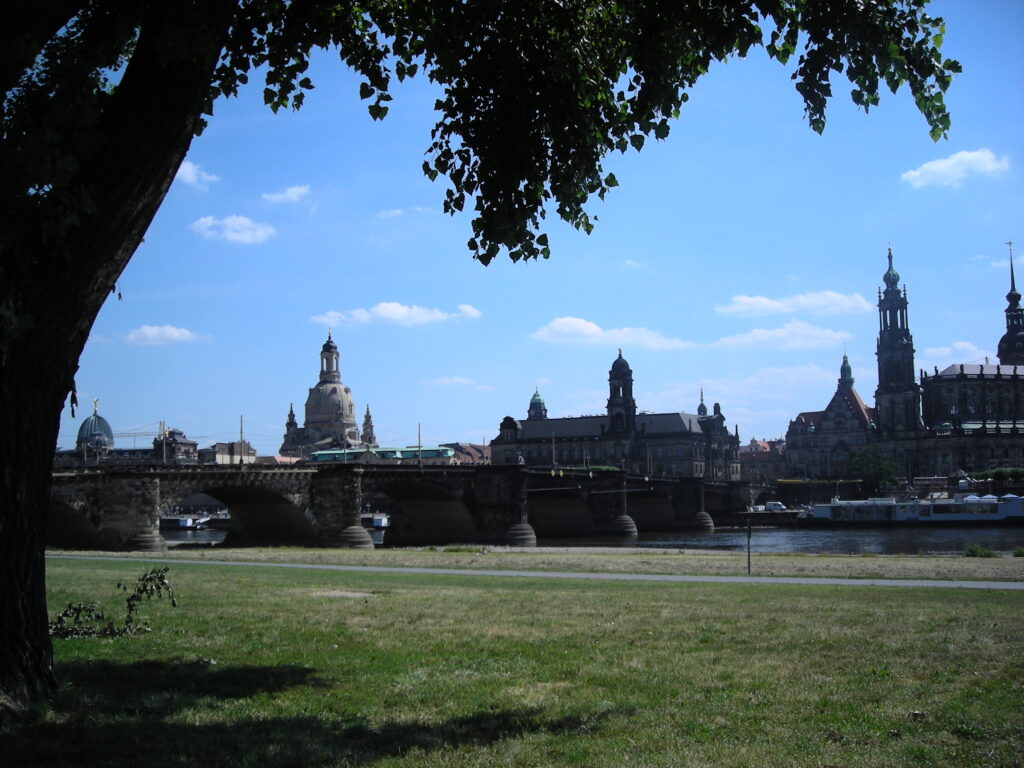 Dresden City Centre (© Bénédicte Gaillard)
The Dresden Elbe Valley cultural landscape was inscribed on the UNESCO World Heritage List in 2004, but delisted from this same list in 2009 because of the construction of a bridge (Waldschlößchenbrücke) in the core of the protected area. The present talk aims to expose the background of this conflict between UNESCO and Germany as a State Party to the 1972 World Heritage Convention. To do so, the concept of cultural landscapes in the context of the World Heritage Convention and Operational Guidelines is presented and discussed, and a political, legal and historical approach is adopted.
Bénédicte Gaillard is a consultant and political scientist holding a PhD in Heritage Studies. Her research interests are related to the management of conflicts due to development pressures on World Heritage Sites. She investigated the conflictive delisting process of the Dresden Elbe Valley from the World Heritage List within the remit of her doctoral thesis. She is currently researching the World Heritage system, implementa­tion of the World Heritage Convention, and the concepts of cultural landscapes and historic urban landscapes. Further information including a bibliography of publications may be found on: www.gaillard-consulting.com.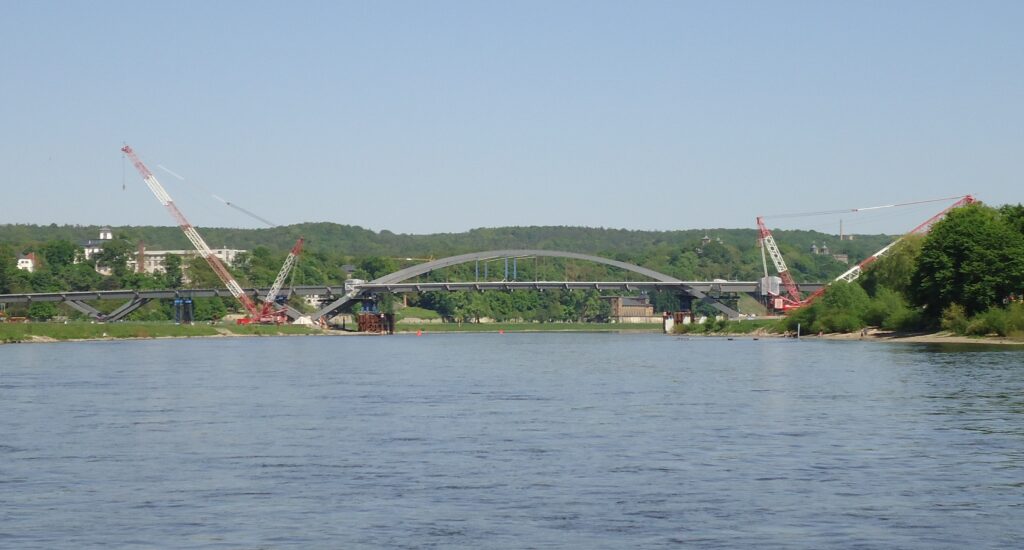 Dresden Elbe Valley – Waldschlößchenbrücke under construction (2011) (© Bénédicte Gaillard)
BOOKINGS       
e-pay Full series      £180 (45 students)
e-pay Individual masterclasses      £20 (£5 students)
Students must present a valid ID card at the door.
EVENTBRITE     UoE staff and students only (with valid ID card)