ARCHITECTURAL CONSERVATION MASTERCLASS
Main Lecture Theatre, Edinburgh College of Art
University of Edinburgh, 74 Lauriston Place, Edinburgh EH3 9DF, See map here
5.30 – 7.00pm
(followed by a wine and nibbles reception on the balcony of the Sculpture Court)
Challenges in the management of World Heritage Sites: the delisting of Dresden and the danger listing of Liverpool
 Dennis Rodwell, Architect Planner, International Consultant
.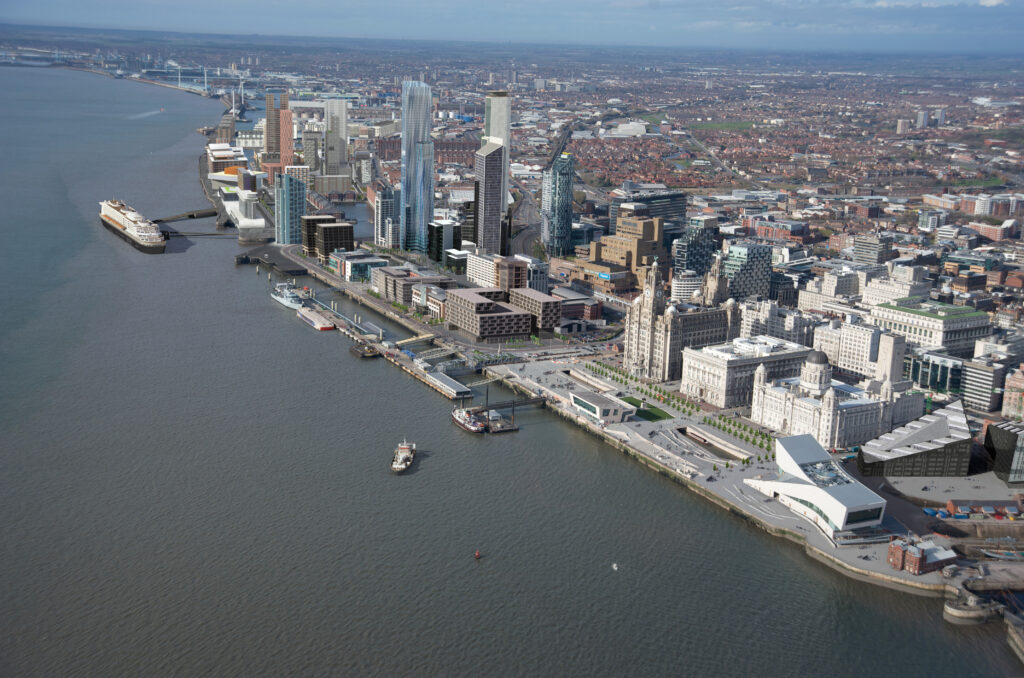 Liverpool Maritime Mercantile City – Visualisation of Liverpool Waters (© Image created by www.ruststudios.co.uk)
The delisting of Dresden Elbe Valley and the danger listing of Liverpool Maritime Mercantile City serve to focus attention on the challenges of managing heritage sites that are subject to development pressures, especially those that are inscribed on the UNESCO World Heritage List. Key questions of responsibility arise. Local, national, international? The roles of the International Council on Monuments and Sites (ICOMOS) as well as of UNESCO? Confusion is rife: politically, professionally, in the communities, and in the media. This talk will focus on the Dresden and Liverpool cases to highlight the pitfalls, parameters and choices for sound long-term management.
Dennis Rodwell is a consultant architect-planner based in the Scottish Borders. He works internationally in the field of cultural heritage, focused on the promotion and achievement of best practice in the management of the broadly defined historic environment. He has been rapporteur and author to UNESCO and ICOMOS events and publications focused on the Historic Urban Landscape approach, a UNESCO-driven initiative aimed at conflict mitigation in historic cities. He writes and publishes widely on the theme of conservation and sustainability in historic cities – including on Liverpool and Dresden. Further information including a bibliography of publications may be found on: www.dennisrodwell.co.uk/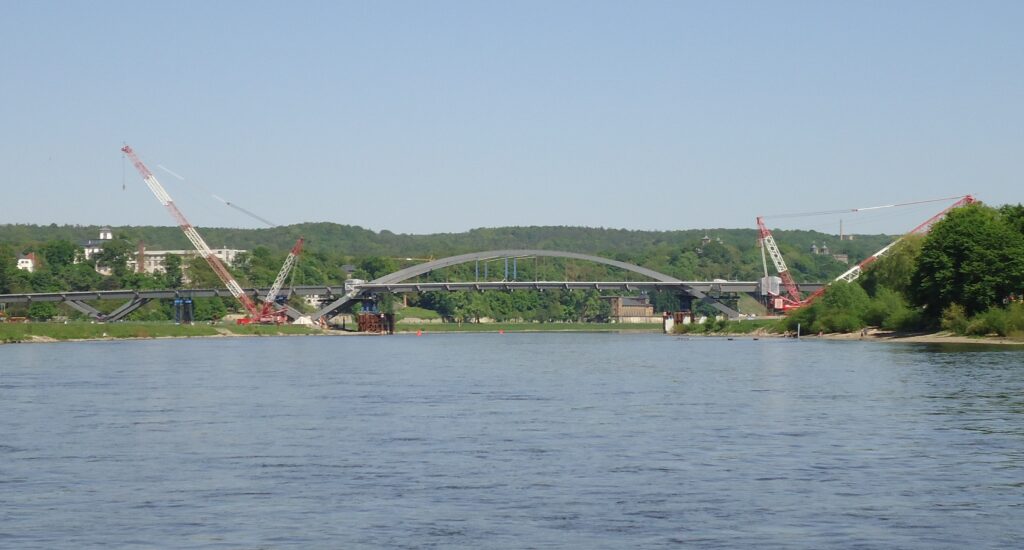 Dresden Elbe Valley – Waldschlößchenbrücke under construction (2011) (© Bénédicte Gaillard)
BOOKINGS       
e-pay Full series      £180 (45 students)
e-pay Individual masterclasses      £20 (£5 students)
Students must present a valid ID card at the door.
EVENTBRITE     UoE staff and students only (with valid ID card)