MANAGING IMPERIAL LEGACIES
CONFERENCE PROGRAMME, JUNE 22-23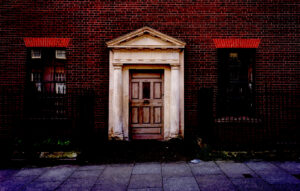 ---
DAY 1: WEDNESDAY, JUNE 22
---
9.35 am KEYNOTE: Professor Corinne Fowler
*******
10.50am-1pm SESSION 1
Slavery in New Mexico during the Spanish colonization and its racist legacy in our current society
         Maria Isabel Barranquero Sánchez, University of Malaga
Reflections of Black Life in Dutch and Scottish Country Estates
          Thalia Oostendorf, University of St Andrews and Farida Nabibaks, Artistic Director: Reframing HERstory Art Foundation, Netherlands
Challenging Britain's Imperial Identity in the Scottish Highlands
          Dr Ben Thomas, Historic Environment Scotland
How did the Oi project engage critically with Norway's imperial history?
Emma Wolukau-Wanambwa, University College London, and Naomi Niyo Bazira, Sociologist and Social Worker, Trondheim, Norway
Recognising slavery and empire on the coasts of Guyana and the Highlands
          David Alston, Independent Scholar
*******
1.40pm -3pm SESSION 2: EXAMINING SCOTLAND'S COLONIAL SPACES
Roundtable on Scotland's local authority colonial legacy reviews
Inverclyde Council
Edinburgh City Council
Glasgow City Council
*******
3.30pm -5.20pm SESSION 3
Legacies of the Indian Empire in Edinburgh churches and cemeteries
Hauke Wiebe and Professor Roger Jeffrey, University of Edinburgh
Challenging the 'man of his time' argument: how a 18th century Professor of Moral Philosophy at Glasgow University informs the current campaign to rename Trinity College Dublin's main library.
Dr. Philomena Mullen, Trinity College Dublin
Black History Month, Scotland
Nelson Cummins, Coalition for Racial Equality and Rights
Making History: How Berkeley Forgets and Remembers Its Past
Dr Tony Platt, University of California, Berkeley
*******
---
DAY 2: THURSDAY, JUNE 23
---
9.35am KEYNOTE:

Zandra Yeaman
Curator of Discomfort.

The Hunterian, University of Glasgow
*******
10.50am -1pm SESSION 4
Decolonizing heritage conservation and policy in Algeria
Samir Belgacem, University of York
Empire and Heritage Policy/Management in Postcolonial India
Shreya Sharma, Devi Art Foundation, Gurgaon, India
Edinburgh New Town and its residents
Dr Anthony Lewis, Glasgow Museums
Conserving the past for a meaningful future: The Roxburgh House and the Old Herbarium, AJC Bose Indian Botanical Garden
Dr Nilina Deb Lal, Programme Director, Roxburgh International Trust
The links between Scottish country estates and the profits of transatlantic slavery, 1707-1850
Dr Catherine Middleton, Historic Environment Scotland
*******
1.40-3.30 pm SESSION 5
Facing Our Past at the National Trust for Scotland
Dr Jennifer Melville, NTS and Lisa Williams, Edinburgh Caribbean Association.
Historic Environment Scotland's 'Properties in Care and the British Empire' Project
Professor Andrew Mackillop, University of Glasgow
Scotland's Imperial Legacies: Reflections from our historic past and contemporary concerns
Professor Chandrika Kaul, University of St Andrews
Beyond the Visual: Legacies of Colonialism, Slavery and Exploitation in Artists' Materials
Kendall Francis, Painting Conservator
*******
3.50pm -5.10pm SESSION 6 : LOOKING BACK, MOVING FORWARD
Roundtable hosted by Braden Paynter, International Coalition of Sites of Conscience
******* 
CLOSE OF CONFERENCE.
To attend the conference online, please follow this LINK to our Eventbrite page.