COloRECTal Repository (CORECT-R) in Scotland
This is the project that I am currently working on with Dr Peter Hall within the Health Economics team of Edinburgh Clinical Trials Unit. My position is for three years (March 2019-March 2022) and funded by Cancer Research UK. The CORECT-R project in Edinburgh is the Scottish arm of the wider CORECT-R project led by Professor Eva Morris at the University of Leeds (find out more about the project here).  Peter is leading the Health Economics work-stream of CORECT-R together with myself (Research Fellow) and and Dr Holly Ennis (Theme Manager).
As part of this (and prior to my arrival in Edinburgh) Peter and Holly successfully applied to the Public Benefit Privacy Panel (PBPP) and were granted permission to access a host of linked administrative data on bowel cancer patients in Scotland (More details of what are included in this data set below). This will, for the first time, allow for a detailed investigation into the clinical pathway for colorectal cancer patients in Scotland and subsequently provide evidence on the cost and outcomes of their treatment. The use of administrative data to study cancer outcomes and treatment is novel in Scotland and the CORECT-R project hopes to demonstrate how this data can be used to successfully develop analytical methods with the ultimate goal of improving colorectal cancer outcomes in Scotland and the rest of the UK.
Colorectal Cancer in Scotland
Bowel cancer (ICD C18-C20) or colorectal cancer is the third most common type of cancer for both males and females in Scotland. In 2016, 11.8% (3,700 cases) of all cases of cancer were colorectal cancer (ISD, 2016). Whilst there have been significant improvements in the rates of colorectal cancer in Scotland, in terms of 5-year survival rate i.e. the proportion of patients still alive 5 years after diagnosis, Scotland still lags behind its European counterparts (Munro, 2014). This is also true for the rest of the UK and the trend is not unique to colorectal cancer (Allemani et al, 2019). Therefore, in order to offer insight into why this trend continues to exist it is crucial that we understand the patient journey for individuals diagnosed with colorectal cancer in Scotland.
Increasingly, researchers are seeking to use administrative data to inform health research. CORECT-R will for the first time combine national routinely collected Scottish data together with ChemoCare locally held data sets to provide a detailed picture of patients diagnoses and treatment pathways.  A key goal of the CORECT-R project will be to identify where these data could inform current research into colorectal cancer. In particular, providing evidence on the costs of the entire colorectal cancer pathway is an area where evidence is extremely lacking. We hope to fill this gap.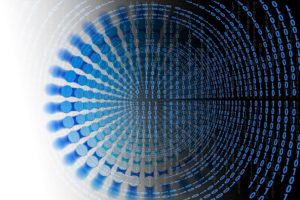 Some of the Scottish CORECT-R data (PBPP Application No: 1718-0026):
SMR01- General/ Acute inpatient and day case.
SMR06- Scottish Cancer Registry data
Prescribing Information Systems- Prescriptions dispensed in the community
Accident and Emergency data
ChemoCare- chemotherapy electronic prescribing system data from across Scotland
Current status of project: 
We are currently awaiting access to the administrative linked data as described above. In the meantime we are conducting a scoping review of the literature to look broadly at the Economics of Colorectal Cancer. This review will form a working document which will be used to inform the future analysis of the CORECT-R data. In particular, the review will firstly document the current 'state of play' into research in colorectal cancer. Secondly, it will identify gaps in the evidence base and subsequently establish where the CORECT-R data could help to fill those gaps.
If you are interested in finding out more about the CORECT-R project then please send me an email: elizabeth.lemmon@ed.ac.uk.