Hello! My name is Elizabeth Lemmon- welcome to my blog!!!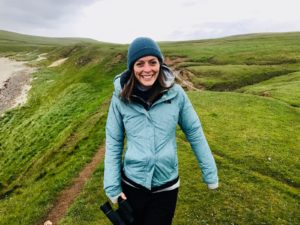 A little bit about me
I'm an early career Research Fellow in Health Economics at the University of Edinburgh. I finished my PhD in Economics at the University of Stirling in April 2019. If you want to know more about my PhD you can have a look at my PhD page. If you want to know more about the project I am currently working on then you can see my CORECT-R page.
Research interests: Econometrics, administrative data, long term care, unpaid care, colorectal cancer
Personal interests: CrossFit, hiking, sunshine and photography.
Interesting fact: Most people I know call me Wizzy and not Elizabeth- feel free to join them!
What is the point of this blog?
Primarily, I plan to use this blog to help me keep track of my academic career and movements as I set out on my journey as a Research Fellow in Edinburgh- kind of like Bilbo Baggins but without Gandalf and hopefully no Orcs.
At the same time, I hope it will give people a bit of insight into life as an early career researcher in my field and maybe generate some discussion around some of the things I post about.
To demonstrate the importance of a good work life balance- for more information see the Personal tab.
Contact Details
Email: elizabeth.lemmon@ed.ac.uk
Address: Research Fellow in Health Economics, Edinburgh Clinical Trials Unit (ECTU), NINE BioQuarter, 9 Little France Road, Edinburgh, EH16 4UX
Twitter: @ElizabethLemm16