PhD Student, School of Geosciences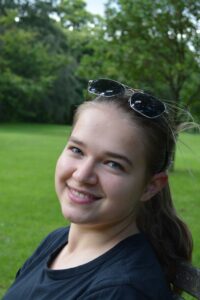 I am a PhD student within the SENSE CDT with a CASE partnership with the UK Met Office.
PhD topic: How does land use impact on air quality and climate?
My research explores the relationship between land use change and atmospheric chemistry, with a focus on the role of biogenic volatile organic compounds. I plan to use a combination of satellite data and Earth System modelling to analyse the processes involved.
My supervisors are: Prof Ruth Doherty, Dr Fiona O'Connor, Dr Richard Pope, Dr Hugh Pumphrey and Dr Chris Wilson.
Email: e.g.sands@ed.ac.uk