Reading Time:
2
minutes
This week Professor Mona Siddiqui, Assistant Principal Religion and Society, reflects on the power of food and hospitality.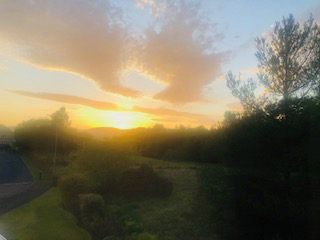 This weekend I celebrated Eid, the day which marks the end of Ramadan, the month of fasting. It was the first time in 29 years of living in Scotland, that I didn't have friends and relatives round at home for the traditional mid-morning brunch. My eldest son also was unable to travel up from London because of the current Covid-19 restrictions so all in all, the day felt a little flat despite the efforts we still made as a family.
I was brought up in a home where hospitality was central to the way we lived. My mother loved cooking and hosting and as girls, we learnt to cook very early on. She always said: "it's better to have guests than be a guest." This could of course be very demanding but for her, hospitality was what made home. In later life I began to appreciate the creative and therapeutic power of cooking. Food brings families and conversations together, preparing a meal helps children to learn skills far beyond the culinary, and perhaps most importantly, it seems to me, there is nothing as simple yet as profound as feeding others.
Under the current lockdown, people are cooking and baking more as families. But while food may be central to hospitality, hospitality is far more than food; it's an attitude to life itself helping to nurture patience and the art of being together. Even though many of us are missing distant family at important occasions, there are always new people near us with whom we can make deeper connections. It's in this reaching out and breaking down barriers, that hospitality can be both personally and socially transformative.