Chief Editor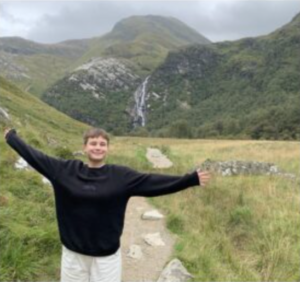 Flora
Hello – My name is Flora and I'm very excited to be one of the Chief Editors for The Film Dispatch! If I'm honest, the moment that kickstarted my love for film was seeing James Cameron's Avatar in 3D. But since I laid my eyes on those blue people in 2011, my passion for the medium has only grown!
I completed my BA in Film and English literature last year, having developed a special interest in avant-garde and queer cinema (though Avatar still has a special place in my heart…)
I look forward to exploring all the weird and wonderful ways there are to write about cinema in the magazine this year!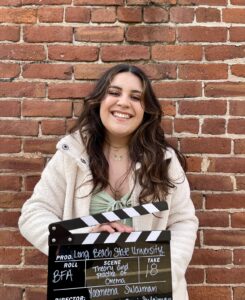 Yasmeena Sulaiman
Hello all! I'm Yasmeena Sulaiman from MSc Film Studies, and I am a Chief Editor of The Film Dispatch! I am from a small town in California, U.S.A, where I occupied my time going through the stacks of VHS tapes and DVDs my parents collected. Some of my favourite films are Drive (Nicolas Winding Refn, 2011), Roman Holiday (William Wyler, 1954), and Jennifer's Body (Karyn Kusama, 2009). I received my BFA at California State University, Long Beach, where I studied the theory and practice of film and got to participate in many student projects. I look forward to discussing and exploring the world of visual media through this magazine and its collaborators!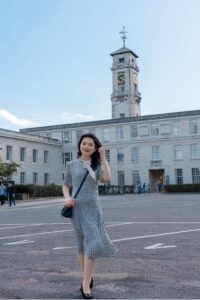 Muyuan Wu
Hi, all. I am Muyuan Wu, a short-review editor of The Film Dispatch. I am really into the concept of "binge watching"- once you start watching films and you can't stop again. One film I have been recently watched is The Wicker Man (1973). Yeah, I am sort of interested in the horror film that gives me a way of a short escape from the reality to experience how dramatic tension is twisted, evolved and untangled. For this film, it is never scary, but it sure is frightening and filled with dread. So, readers, find your own genre of film that inspires you and binge it!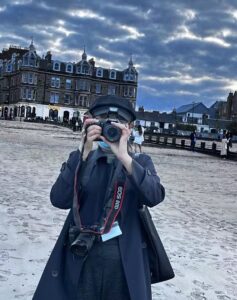 Yuqi Wang
Greeting, guys over the other side of the screen. I'm Yuqi Wang, a Msc Film Studies student, and (probably) the short piece editor of Film Dispatch. Much excitement to join this team and work so closely with writing and sharing about films. I am curious about all kinds of issues regarding films including its interlock with other media. And hopefully this is the very platform that we can be actively involved with dynamic exchange and expression!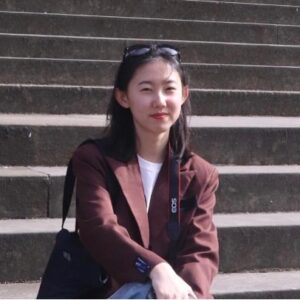 Yiwen Shi 
Hey everyone! I'm Yiwen, MSc Film Studies – Feature Editor of The Film Dispatch. I'm excited to be here to talk to you all about images in the coming year. Last year, my preferred movie was Dune (2021), and Aftersun (2022) is my favorite this year. It's hard for me to pick my ten favorite movies (I know a lot of people have their own top ten lists) because there are so many movies. Precisely, because of the diversity of films, we can travel through the real and fictional worlds to explore the charm of images.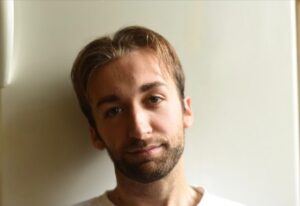 Rhys 
Hey everyone! I'm Rhys and I'm one of the editors for The Film Dispatch.
I haven't got a degree in film like a lot of people working on this magazine but I do have a BA in English Literature, which featured quite a few modules with a film or two scattered in. I am hoping this counts. Through those academic contexts, though, and through my life more broadly, I have found myself fascinated over and over again by the power and complexity of cinema – particularly by its immediacy and its ability to combine so many aspects of other artistic mediums. Basically, I'm very excited to get to talk about films.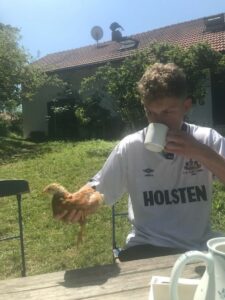 Ethan
Hi everyone, I'm Ethan! Director Werner Herzog once declared: 'Look into the eyes of a chicken and you will see real stupidity. It is a kind of bottomless stupidity, a fiendish stupidity. They are the most horrifying, cannibalistic and nightmarish creatures in the world'. I dread to think what he might say to me if we ever locked eyes. Either way, Werner's words are ferocious and charged with feeling, which is why I think they're great. As an editor, I'm really looking forward to reading some powerful writing on cinema, and it's really exciting to be a part of the magazine. It'll be fun! (Unless you're a chicken…)
Website Manager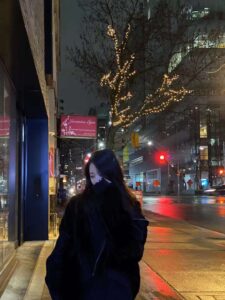 Mengyan Gao
Hi everyone! I'm Mengyan Gao from MSc Film Studies, a website manager of The Film Dispatch. The first movie I liked is Spirited Away (2001). Since then, I watched nearly all movies produced by Hayao Miyazaki. His movies are simple and warm. I feel relaxed when I watch a movie. It brings lots of fun to my life. Hope we all enjoy it!
Social Media Manager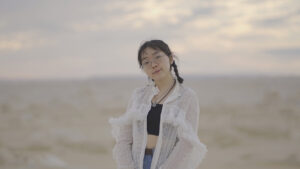 Ronglian Xu
Hello, Everyone! I'm Ronglian Xu from MSc Film Studies. I'm one of social media managers for The Film Dispatch. My undergraduate major is Literature of Theatre Film & Television. I really like films. Films have always been a source of comfort and inspiration for me. Regardless of my mood, I find solace in the stories and characters on screen. One movie that particularly resonates with me is The Curious Case of Benjamin Button (David Fincher, 2008). It teaches me to have the strength to start all over again. As a lover of film, I am excited to explore more interesting and profound movies that will captivate and inspire me.
Ivy
Hi everyone! I am ivy, major in Msc Film Studies. I'm social media manager of The Film Dispatch. My favorite type of movie is adventure, I hope I can bring you guys a fantasy journey through the screen too. I am looking forward to every interaction with you.
Graphic Designer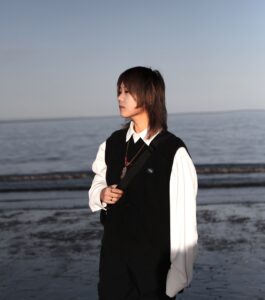 Yumi
Hi everyone! This is Yumi who takes charge of the graphic design in this programme. And I'm excited to search for amounts of fancy images and film screenshots for each work in The Film Dispatch. Talking about personal preference, I'm interested in all thrillers and cult movies. Identity is my favourite movie.(2003) Wish you all can enjoy reading our magazine and your life!
Proofreader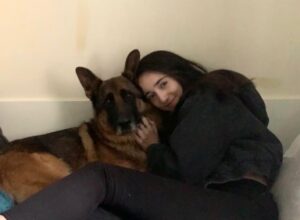 Lauren Chalker
Hi! I'm Lauren and I am doing an MSc in Modern Literature. Although my degree is centred around English Literature, I love film, and as part of my Undergrad I was able to take multiple film modules which exposed me to some of my favourite films, including Easy Rider, Dog Day Afternoon, Y Tu Mama Tambien and The Red Shoes. I also wrote my dissertation on film, considering the legacy of Laura Mulvey's notion of the 'male gaze' in contemporary lesbian film, directed by men (comparing Blue is the Warmest Colour to Carol and The Handmaiden). I proofread articles for The Film Dispatch, and generally spend my time lurking on Letterboxd