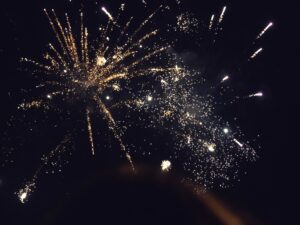 (Photo: Unsplash)
Welcome back! And for those students joining us for the first time: Welcome! We hope you have managed to rest, relax, regroup and recharge over the festive period. 
The start of a new year and semester is a good time to reflect on what did, and what didn't, work for you and your studies last semester. Maybe your to-do list kept you on track and you got most things done. Great! Keep going with it. Or maybe you've found it not as effective to study whilst streaming something in the background – so maybe it's time to make some small changes to your study habits.  
As ever, there is advice and guidance for effective learning and studying available 24/7 in the Study Hub Blog and Learning resources. Our scheduled posts will re-start from January 17th and you can read any of last semester's posts or search for particular categories to find whatever study resource you're looking for any time. 
Share