The city…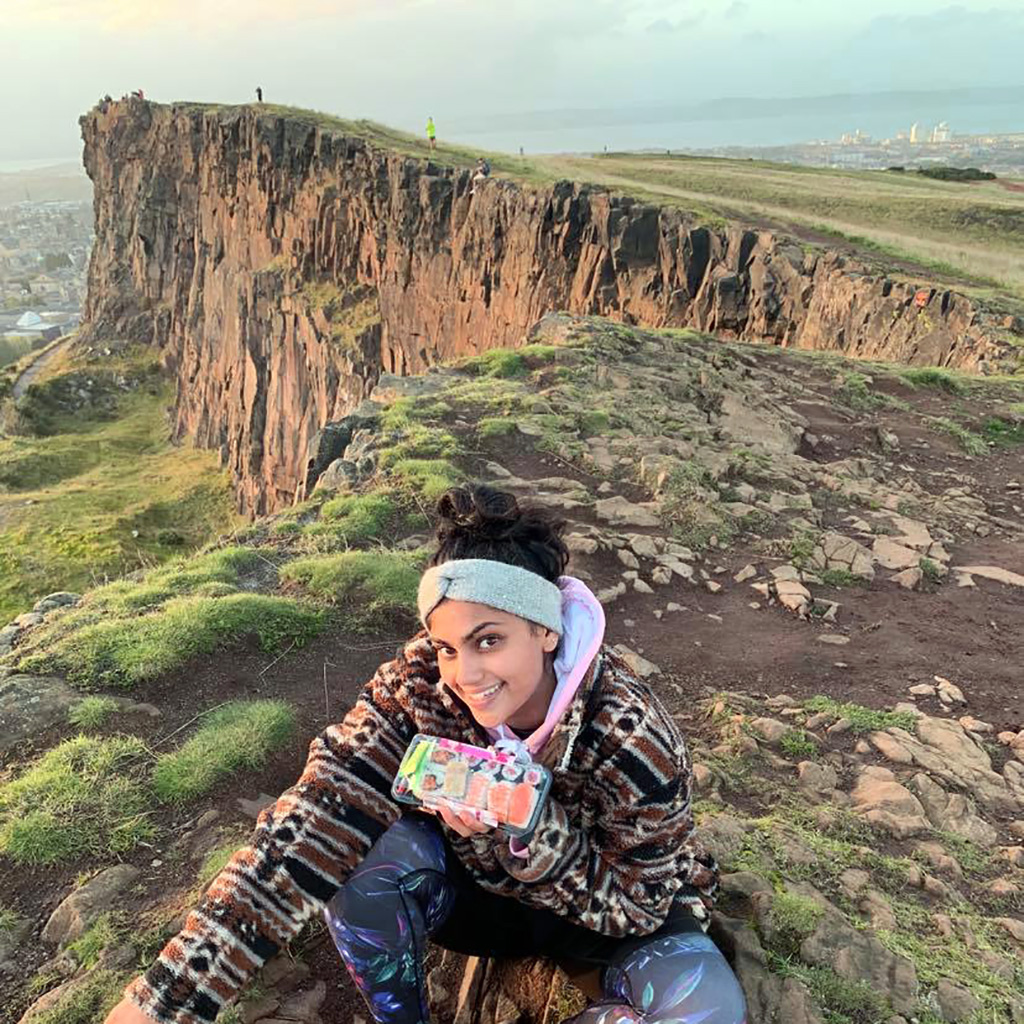 …by Shreya / from England / studying History and Politics / 2nd year
Hi, Shreya here! I'm just writing a quick blog post about the city of Edinburgh as there is a lot to do and I want to make sure that you make the most of it.
As a capital city, Edinburgh has a lot to offer and great connections to the rest of the world with an airport 30 minutes outside of the city and a station (Edinburgh Waverly) located right in the city centre that has links to the rest of England and Scotland. Edinburgh has a great balance between natural, green areas, historical buildings, and modern shopping areas. You will never find yourself bored in the city.
This blog is going to explore my top 8 things to do and places to visit in the city and a bit further (in no particular order – it was hard enough narrowing it down to 8, ordering them would be near impossible). Maybe you can use this list as a checklist if you ever come!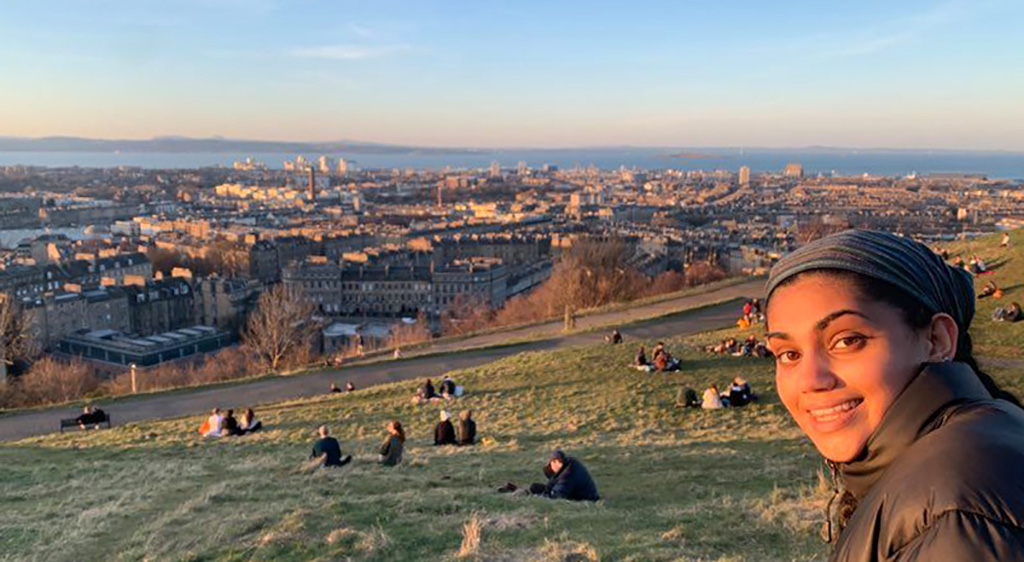 1) Climb up Arthur's Seat and/or the Salisbury Crags
Located right next to each other, you have the option of an easier (though still tough) walk up the Crags or harder (significantly tough) hike up to Arthur's Seat, two of the natural viewpoints of Edinburgh. You haven't really been to the city unless you climb up Arthur's Seat (if you are able to) and this is something I would definitely recommend, even if to prove to yourself that you are able to get to the top, despite complaining the whole way up. The views are definitely worth it, as is the fresh air. Be warned, it is very windy at the top… you might lose a hat!
2) Go to a Ceilidh!
Never heard of a Ceilidh? Don't worry neither had I. Let's just say there is traditional Scottish dancing, bagpipes, a live band, sometimes Scottish folk in kilts. It's everything you've ever thought about Scotland and more. Going to a ceilidh is such an authentic and unique experience, especially as someone from outside of Scotland. If you can, I would highly recommend going to one. They happen all over the city, a quick google search will find one suited to you.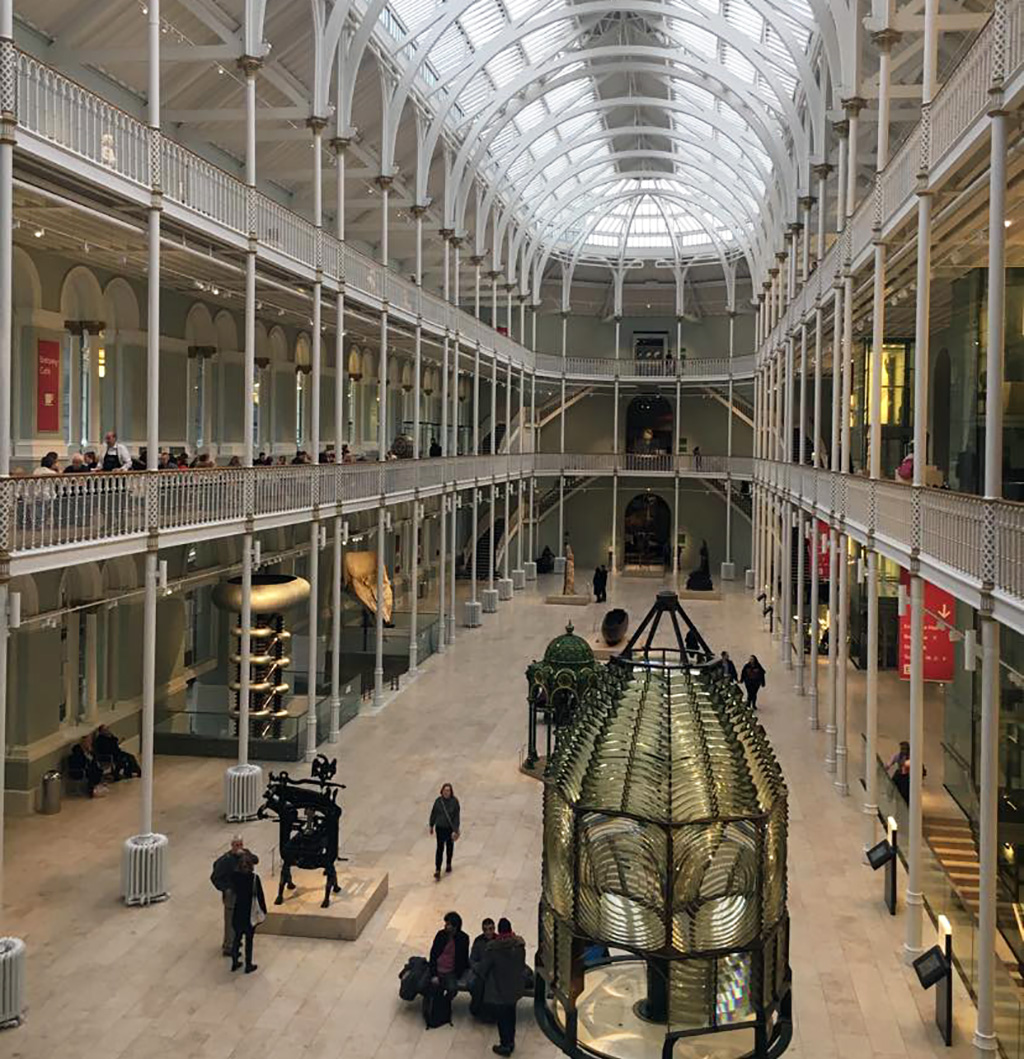 3) National Museum of Scotland/ Scottish National Gallery
Warning: these aren't the same thing, I just grouped them together for space. Both the National Museum and National Gallery are interesting, fascinating and educational buildings. They are both free of charge and offer a great insight into the history of Scotland and its people – the famous and the local. You are sure to learn a thing or two in a visit to either of these places and if not, they are very pretty, indoor places so at the very least you'll get an Instagram story on a rainy day!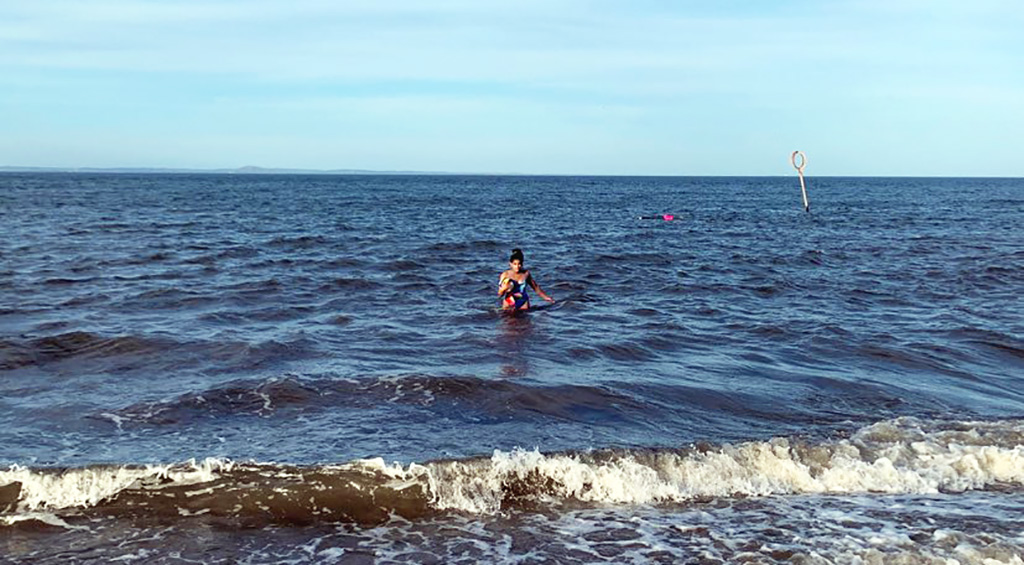 4) Portobello/ Leith
Portobello and Leith are both cute towns, a bus journey away. Both on the coast, they host beaches and walkways with nice cafes and individuals shops a bit further into the town area. They make for a great day out at the beach, but they don't come with stereotypical "beach weather" so choose the day you go wisely…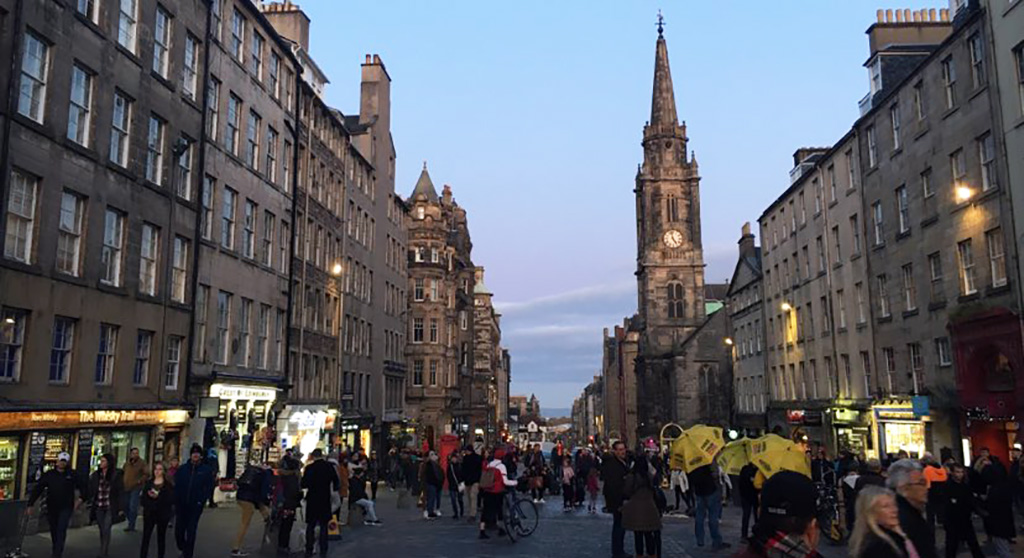 5) The Royal Mile
I know I said I wasn't ranking them, but if I had to have a favourite place in Edinburgh, it would be the Royal Mile. Full of history and culture, the Royal Mile is such a quaint, unique area with its cobbled streets and tartan shops that I don't think there is any like it in the world. There are restaurants, cafes, shops, churches, homes previously owned by famous people, all leading up to Edinburgh Castle at the top and The Palace of Holyrood at the bottom. Just give it a visit, then you'll understand what I mean!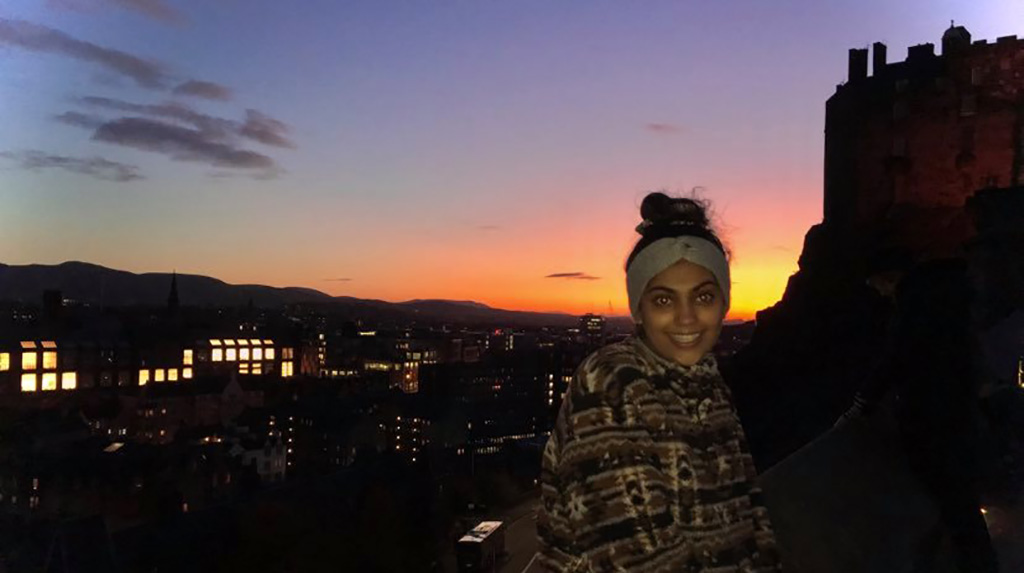 6) Edinburgh Castle/ Palace of Holyrood
Though entrance to these two can come at quite a price, they are great places to visit, especially if you have an interest in history (I do a history degree after all). Edinburgh Castle housed Mary Queen of Scots during her reign and even showcases the room where she gave birth to her son, James. The Palace of Holyrood is the Queen's official home of residence when she comes to Scotland and is a beautiful and intricate building. Both the Castle and the Palace are marvellous, differing buildings and worth a visit if you want to be momentarily transformed to royalty!
7) Victoria Street
Harry Potter fans will be jumping to tell you that this is where JK Rowling took inspiration from when imaging Diagon Alley. All you need to do is take one trip to Victoria Street to understand this entirely. With every shop a different colour, shape and size, there is truly something magical about this street (not to mention the Harry Potter shop located in the middle of it). Leading down to Grassmarket, Victoria Street is a place you will want to be.
8) Royal Botanic Gardens Edinburgh
It's pretty, good for the environment, and free for the most part. What more could you want? If you have recently started channelling your inner 'plant kid' personality just like every other uni student with a succulent in their room, then the Royal Botanical Gardens is the right place to come. Offering a lovely view of the Edinburgh skyline, the gardens are calming and peaceful – just what you need as a student sometimes.