Crossing the floor…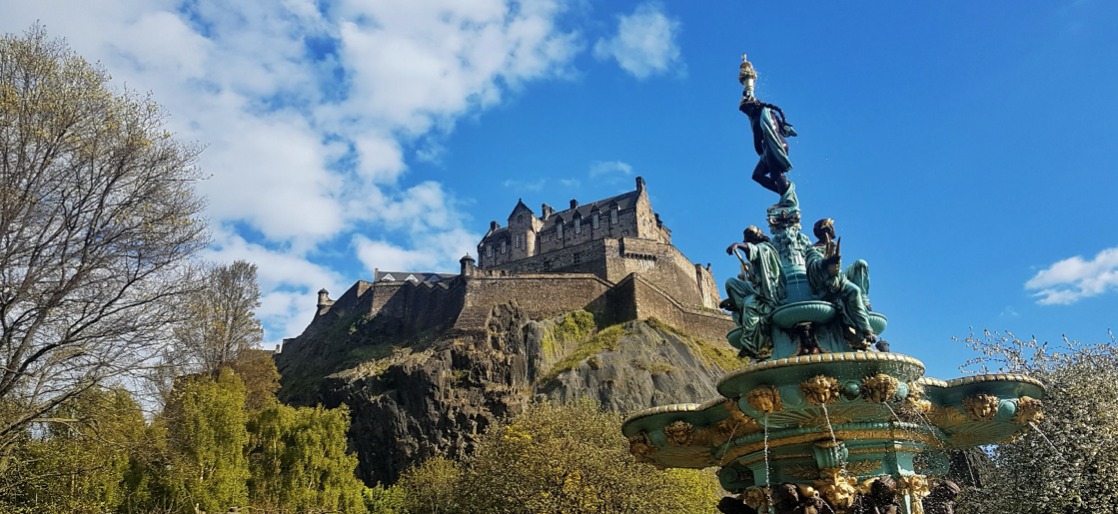 …by Joshua / from the United Kingdom / studying PhD Genetics and Molecular Medicine / 2nd Year
In such uncertain times as these, it is natural to think about the impact on next career and life steps, and perhaps the pause provided by lockdown has even provided a chance to think about changing direction a little. Reflecting on this, I thought it might be worth writing a short post looking at my experience switching field from theoretical physics to genetics for my PhD. I know many other students here write about the adjustment to a new city, or living in the UK for the first time, but as I've lived in Scotland for over five years now, the scariest thing for me was abandoning my chosen subject and jumping into the unknown.
First – what didn't change. Well, I still spend most of my time reading impenetrable scientific literature and running computer simulations. As an undergraduate, I spent a summer as a research intern working on an analytical project. By analytical, I mean in the physics sense – I sat working with a pen and paper, attempting to unpick and solve complicated equations. In that case, I was working on the Einstein-Dirac equations – which sit at an intersection of general relativity and quantum mechanics. I had a pretty good background in quantum theory, but very little in relativity, so a big portion of my summer was spent with a stack of textbooks attempting to teach myself the notation. In that sense, very little changed when I moved here – I spent a long time just trying to wrap my head around the biological theory behind my project (how gene recombination works to create T-cells) when I first arrived. Some parts of the research experience are common to all sciences.
But in other ways, I think that example highlights what I miss about theoretical physics –before I could (usually) assume that a published equation was correct, and follow the proof to check it. Now, I have to look at the assumptions made during an experiment, in the sequencing and then the statistical analysis. Being forced to consider research questions in a different way has only made me a better "scientist" however, highlighting the value of moving outside your comfort zone.
Contemplating a shift in direction can be scary, but I'm very glad I took the opportunity. I was somewhat burned out after an intense master's year, and thinking about leaving academia entirely. The chance to change focus was welcome for me, although a conversion or master's course may be worth considering if you have the option, rather than just diving straight into research like I did! Edinburgh has a huge selection of master's programmes in every field and sub-field imaginable, so you likely have some options if you want to explore something new before committing to a research degree.
Before lock down, I had been travelling to conferences again, so I think I'll double back and talk a little about presenting in Bristol next time, along with some ideas for how to prepare for presenting at a first academic conference.