Being a newly qualified doctor…
Being a newly qualified doctor…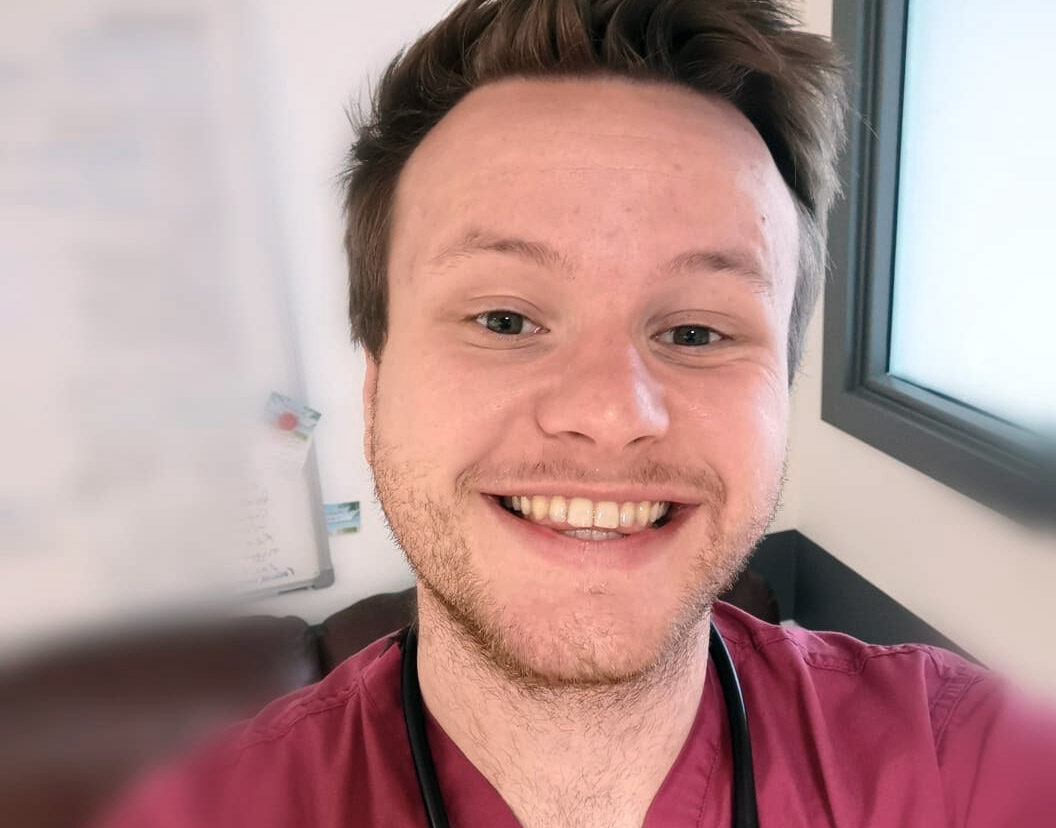 …by Stuart / from Scotland / studied MBChB Medicine / graduated early in 2020
My name is Stuart and I am one of the newly qualified junior doctors! I am from Edinburgh originally, going to Boroughmuir High School, and was involved in the Reach programme both as a school student and throughout medical school.
I sat my final medical school exams in February and found out that after 6 years of hard work I had passed finals when on my elective in Kathmandu in Nepal. All was great until unfortunately I had to return home on my second week in Nepal because a lot of the airlines were starting to shut down in response to the pandemic and we were left with no choice but to book an emergency flight home.
Since then all of the final year medical students were offered an early virtual graduation on Skype (which was as bizarre an experience as it sounds!). We were then offered an interim junior doctor post for 3 months before our Foundation School post was to begin in August.
I thought carefully about whether to volunteer to be involved in this, given the extent of the crisis, but decided it was a good opportunity to learn skills on the front line. Since then I have been working in NHS Fife for 2 weeks! The first week I was working in the main COVID-19 ward, and since then have been working in Accident & Emergency Department as I have particular interest in Emergency Medicine.
I was incredibly nervous about starting work early as all students in their final year of training usually have a 6-week mentorship with a senior before we start. It was therefore pretty scary to be fast-tracked and let loose, even after 6 years of training! All I can say is that everyone has been so grateful for our help in the hospital and have given us so much support as we try to find our feet in this scary time.
The Emergency Department has been quieter than usual which has meant the doctors are able to offer more time to teach. There has also been a good supply of PPE in the department, which was something I was concerned about from the news! Although there have been some more unwell patients with the virus, their care has been excellent in the hospital and it has been an absolute privilege to be involved in that process.
The lockdown period has been a bit of a crazy time for all! The biggest challenge I have found is that I like to keep busy and having less daily structure than usual has been a big change. I found that regular exercise, timetabling in skype calls with friends with pub quizzes/film reviews, and spending time with family has been the best way to pass the time. I really think we can learn a lot about our self and our priorities within the lockdown and apply what we learn to our lives when we return to 'normality' – whenever that may be!
Reach Edinburgh is a Widening Participation (WP) project for eligible S4-S6 secondary school pupils in south east Scotland interested in pursuing a career in law, medicine or vet medicine. It is part of the national Reach Scotland project, jointly run by the Universities of Aberdeen, Dundee, Glasgow and St Andrews and funded by the Scottish Funding Council (SFC).
You can find out more about Reach Edinburgh and access our pupil resources at edin.ac/reach