Living like Lords…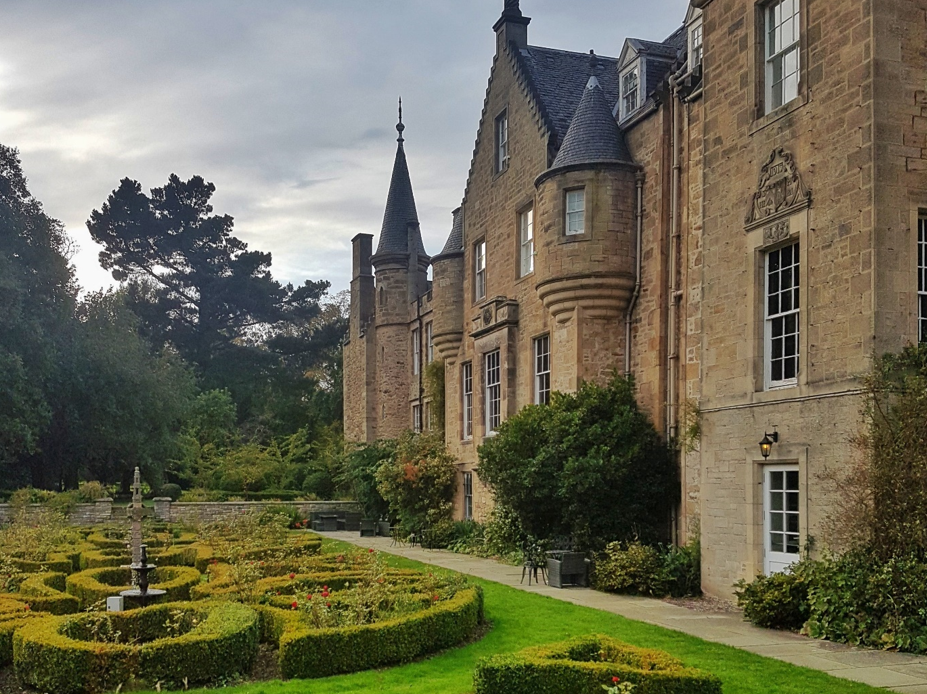 …by Joshua / from the United Kingdom / studying PhD Genetics and Molecular Medicine / 2nd Year
I hadn't really expected to be given the chance to live the life of a 15th century Scottish Laird as part of my PhD, but one of the advantages of being a member of a large research group is the tradition of an annual retreat. This year, my supervisor arranged for us to decamp to a castle just outside of Edinburgh for three days of serious scientific discussion and reflection. We managed to talk about science and our plans for future research, but we also tried falconry, archery, went hiking in the forest, and played a lot of board games.
First, I should probably talk a little about why we were there. We broke the days down into 90-minute discussions and presentations on a wide variety of topics, including "Dealing with Failure", "Ethics in Science" and "Future Career Planning". I volunteered to lead a session on "Self-management" – how to set goals and manage a workload. Since another topic selected was "Outside Interests" I opted to fold the two together, and we used examples of our personal interests as a way to learn about goal-setting. I'm not sure how successful I was in conveying my original plan, but at least some people found it helpful – sitting down to think about personal achievements and goals was apparently not something they had done much before.
We all expected to suffer through the "Failures" session, but it actually proved somewhat cathartic to talk about the things that had gone wrong for us. The highlight I think was finding out some of the lab-based people pinned their terribly wrong graphs onto a board, and made it a small piece of modern art. It has apparently become a new measure of success among them to have something go so wrong it earns a place on the wall! Those of us on the computational side keep threatening to do the same, but it's harder with our open-plan office.
After that session, we had a welcome break – the organisers had booked archery and falconry on the second afternoon for us. After a practice round, we were split into two groups (by first degree, physics or biology) for a competition. As part of team physics, I'm pleased to say that we defeated the biologists by a comfortable margin. We also got the chance to fly falcons, which was an awesome experience. The wind was pretty strong, but we got to send and recall the Sparrowhawk and Buzzard. Flying the Peregrine falcon required swinging a lure on a six-foot long rope in circles, but unfortunately, we weren't allowed to try that.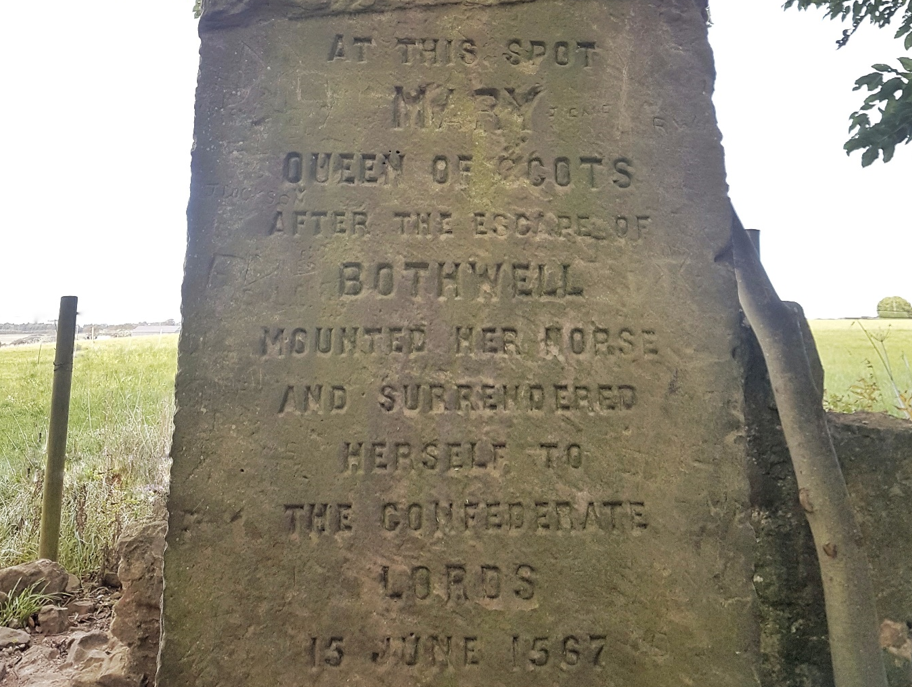 On the final day, we finished the last session a little early, and had some time before our transport arrived. A few of us decided to go for a walk through the castle grounds, and find the stone in the forest that marks where Mary, Queen of Scots surrendered at the Battle of Carberry Hill. It's clear the castle hosts some unusual events – just before we found the stone, we ran into a confused BMX biker on one of the trails, who pointed out a faster way back. We ended up following a different, very winding path, complete with ramps, banked corners and a scary looking drop onto a bridge. I'm sure it's fun and natural on a bike, but it was extremely easy to get lost or follow the wrong path on foot.
And with that, we were back at the castle, and ready to head home. For many of us in the group, this was our first retreat, and we're all looking forward to something similar later this year.