Edinburgh Under Lockdown…
Edinburgh Under Lockdown…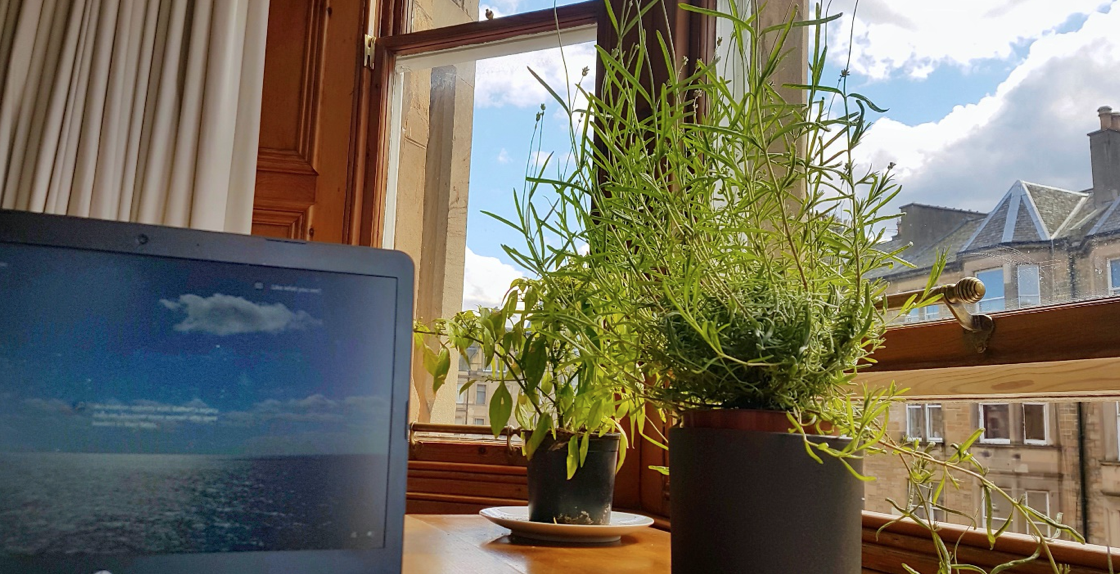 …by Joshua / from the United Kingdom / studying PhD Genetics and Molecular Medicine / 2nd Year
Well, I should be in Paris right now. What else would I be writing about but how much life has changed in the past few weeks?
I'm lucky enough to be able to work (mostly) effectively from home, and to be in good health at present, unlike so many others. I've adapted fairly swiftly to my new routine – my flatmate usually works in his room, so I've claimed the living room. With the amazing weather recently, it's been nice to sit and work with the window open for some sunshine and a light breeze. There were some technical challenges associated with working remotely, but I'm still able to make progress with my projects. At the moment I'm studying some mathematical techniques that will be useful when my project data arrives – it has been delayed by the lab pivoting to Covid-19 testing for the NHS (understandably). I'm hoping to get the chance to contribute to a coronavirus-related project myself at some point in the near future.
It has been very strange watching the world adjust to going virtual. A long-distance relationship gave me something of a head start with the technology, and I've been able to introduce friends to useful tools like Netflix Party. Some evenings are virtual date nights with my girlfriend, and while it's not quite the same as a trip to France, we are working through a backlog of films and TV until we can rebook our flights. My research group has also started a weekly board games night, which we coordinate with our Microsoft Teams setup. We've been playing "Mysterium", which is something like a mixture of Cluedo and a card game, where one "ghost" player attempts to use abstract images to indicate their murderer. I recommend it – it has been adapted well to the digital format and is good fun with a concurrent video call.
With the gym closed I haven't been able to force myself to start my day at 06:30 any more, but I've kept a fairly consistent exercise routine – alternate days running and bodyweight training. It's very eerie running along a quiet Prince's Street to see the Balmoral hotel boarded up with plywood, but with everywhere so empty, I've been able to work on my speed and endurance. The Mound and the Royal Mile are each a good hill workout on their own, and I try to include both in a five-mile loop past the castle. I don't usually time my runs, but when I do occasionally turn on my GPS, it is nice to see my split times seem to be improving despite my generally more limited training options (with no gym, I'm getting very good at press up variations!). Alternatively, I head out along my old route towards King's Buildings – the cherry blossoms along the path are raining petals at the moment, and it's a very pleasant run when the sun is out.
I hope everyone reading this is well, and trying to keep healthy and active – under the circumstances, that is often all we can ask of ourselves. Stay safe everyone.