The other side of the lectern…
The other side of the lectern…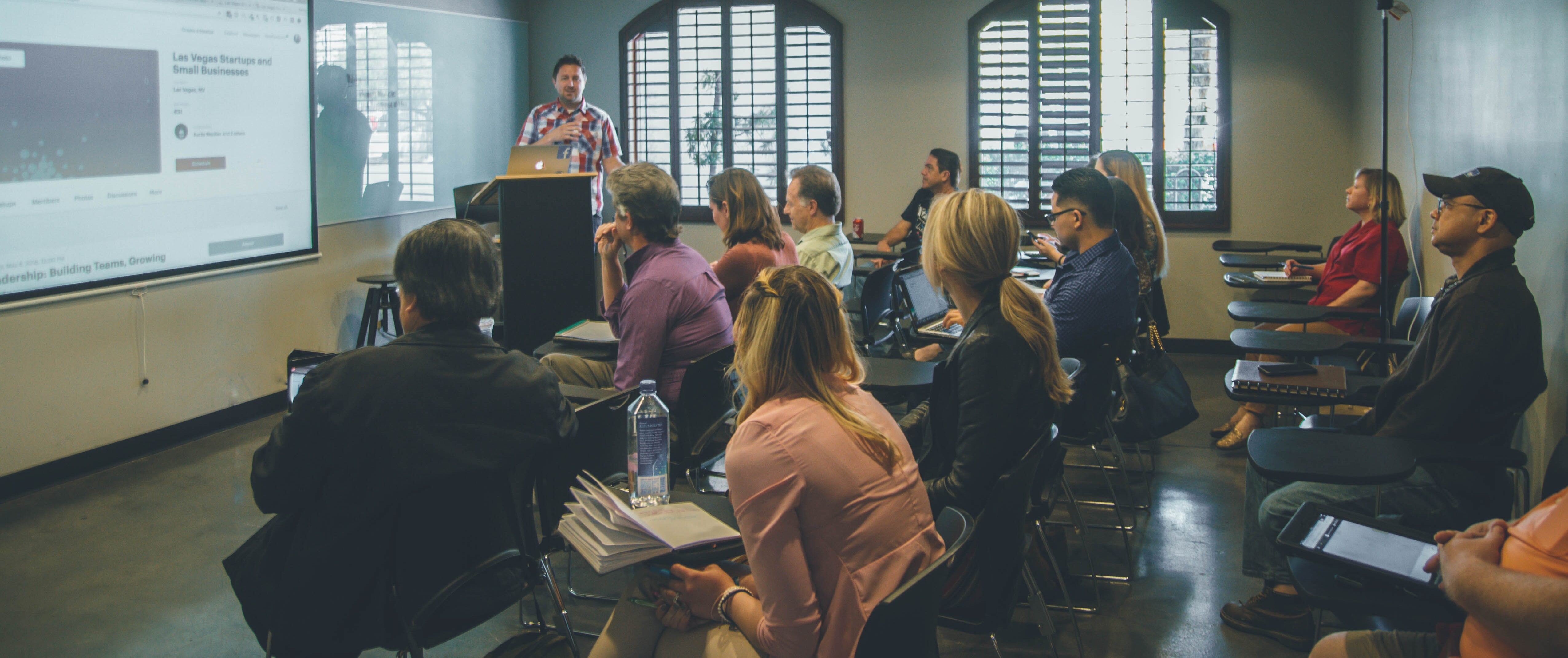 …by Catherine / from the United Kingdom / PhD Centre for Biomedicine, Self and Society / 1st Year
This is my fourth degree. Basically, I'm addicted to learning. It turns out I also love being on the other side of the lectern, which is just as well given how integral teaching is in an academic career! Knowing this was something I wanted to develop experience in I contacted my supervisor who put me in touch with the person who organised teaching for the medical students, having been one myself I sympathised with them and felt well within my knowledge comfort zone. If you're interested in teaching I'd definitely recommend reaching out to your supervisor as there are so many opportunities, from marking to seminars to lectures, to develop your skills in this essential area. If you plan on staying in academia it's a part of most people's jobs, to a greater or lesser extent, and having experience will not only make you more confident and better at teaching, it will also give you experience to put on application forms and discuss at interview. If you don't plan on staying in academia, there are so many transferable skills involved in teaching from presenting to problem solving that again you will be able to put the experience to good use in securing and succeeding in your chosen career. Plus, life is about variety and teaching can be an engaging, rewarding experience that complements the day to day of studying.
My most recent experience was a seminar for medical students, which I was a little nervous about because I'd read most of the papers set for the class but not all. OK, you're probably thinking I'm a terrible, and horribly underprepared, teacher but in fairness to me there were 38 papers set. Each student had to read 2, but I had 38. I read enough to have a good handle on the evidence base and sent a last-minute text to a doctor friend on the bus asking her for any pearls of wisdom on the subject matter. So, I felt mainly prepared but hopeful nobody would ask an intricate question on the methodology of a paper I hadn't read. That said, even if they had I knew we could work through it together.
They had 25 minutes to work on a presentation and then deliver it to the other groups. They busied themselves whilst I skimmed the remaining papers, feeling like an old and slightly perplexed school teacher when people asked me if they could go to the bathroom. Listening in I was impressed as they exchanged what they had learned from their respective papers. When they came to present they were thorough and engaged, when I challenged them with questions about the methodology and quality of the papers they had read they had opinions (which was a substantial upgrade on a previous tutorial where I couldn't get a volunteer to say how to prevent someone contracting an STI.) We were able to discuss the clinical implications of the evidence – how they would speak to patients about the subject, the advice they think they'd give, and without fail they put the individual patient at the heart of their reply. Balancing a complex meta-analysis with the needs and values of an individual is a seriously challenging part of being a doctor but they were trying. This filled me with hope, I have met many a fully fledged doctor who hasn't tried.