SSFA 2018…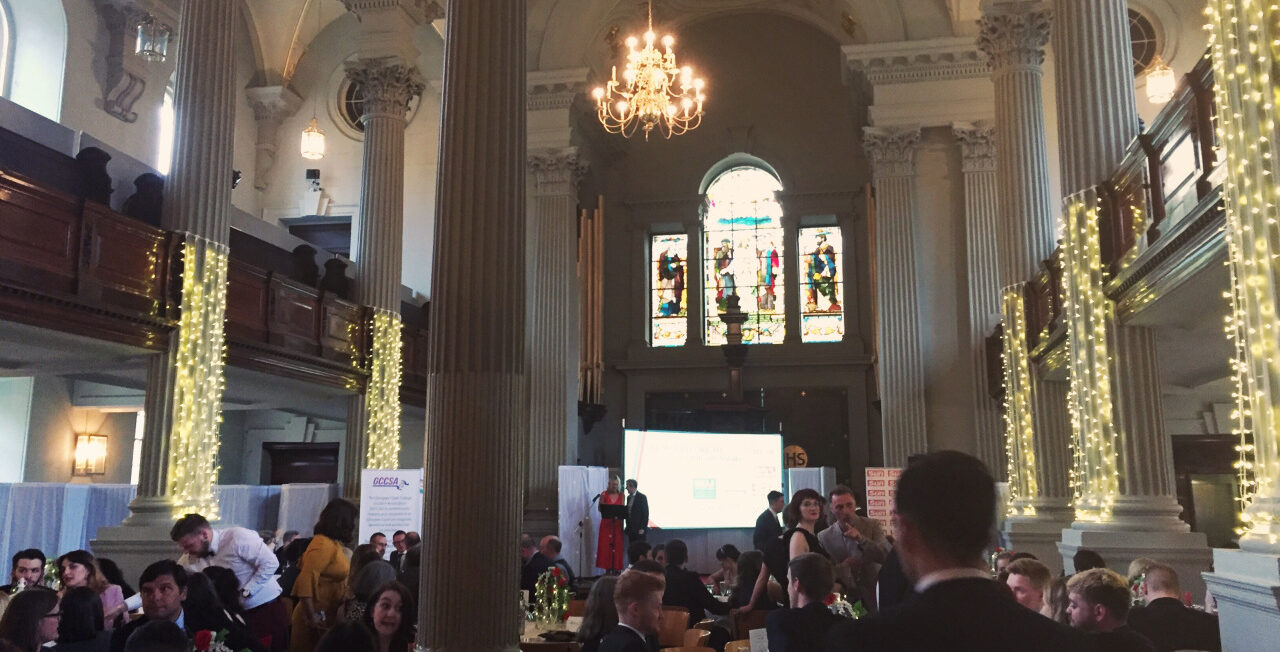 …by Chiara / from Austria / PhD Neuroscience 2016-2019
Last Wednesday, it was time for me to drop off my samples at the Flow Cytometry facility at 4 pm (they're my heroes for processing all my samples 🙂 ), get changed into an elegant dress in the bathroom and rush off to Glasgow with some of my fellow EUSci editors. After a few train cancellations, the slight stress of a full experimental day and rush hour traffic, we arrived at our destination: St. Andrews in the Square in Glasgow.
The reason we visited Glasgow on this particular day was the SSJA – Scottish Student Journalism Awards ceremony. My colleagues had done a great job at finding this award, and submitted our website eusci.org.uk and our last issue to 'Website of the Year' and 'Student Publication of the Year', respectively. We got shortlisted for both awards!
So, off we went to the ceremony, dressed in our finest clothes as this was a red carpet event. I had never been to anything like this before, so this was very exciting, and it was a really fun evening despite the hectic day that preceded it. The ceremony is organised every year by students of the Glasgow Clyde College and was run in partnership with the headline sponsor, The Scottish Newspaper Society. This year they had also received funding from BBC Scotland and other media organisations to make the event the best one yet – this was certainly reflected by the beautiful ambience of St. Andrews in the Square.
There were 13 awards to give out and multiple guest speakers, many of which were big names in the field of journalism. They were amazed by the high quality of submissions, gave valuable career advice, and emphasized how difficult it was to pick winners due to the consistently high standard of the submissions. 'The future of Scottish Journalism is in good hands."
It was great to be part of it, despite being out of our fields – most other people were students of Journalism/Journalists! This made it even more exciting when we won the Highly Commended (Runner Up) Award for our EUSci magazine since we are a bit of a niche publication, written by volunteers and edited by people who are not journalism students. This just shows the dedication and high quality of our team and makes me very proud to be the president of this society for the next year!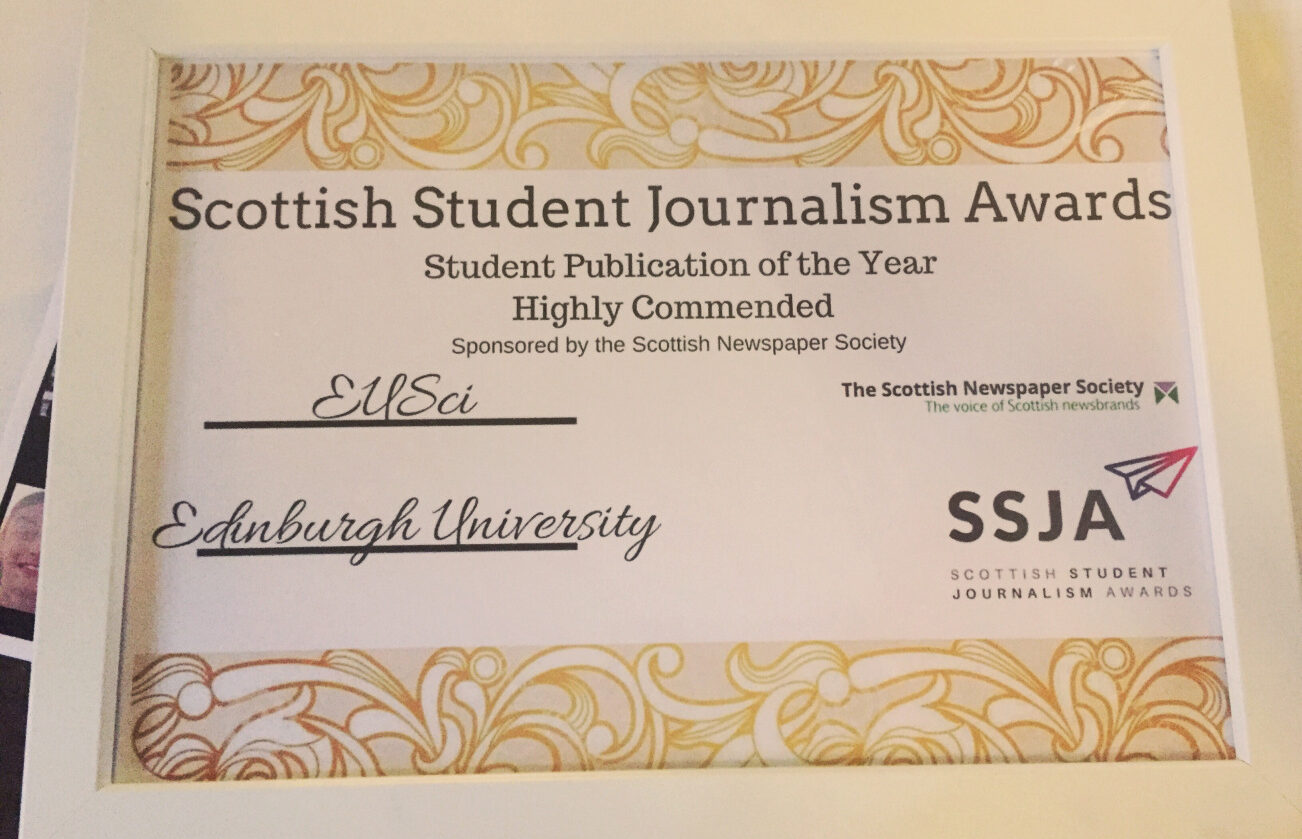 I hope next year we will have a continued presence at the SSJA, and also that the SSJA receive more attention over the whole of Scotland – so far, it is heavily centered around Glasgow with only few people from Stirling or Edinburgh entering. St. Andrews, Dundee and Aberdeen – where are you guys?
We also have very exciting ideas for the next year for EUSci – we are planning to have big launch parties for our publications, run some events (maybe a science slam?) and workshops, and start a podcast.