When past losses become new inspirations…
When past losses become new inspirations…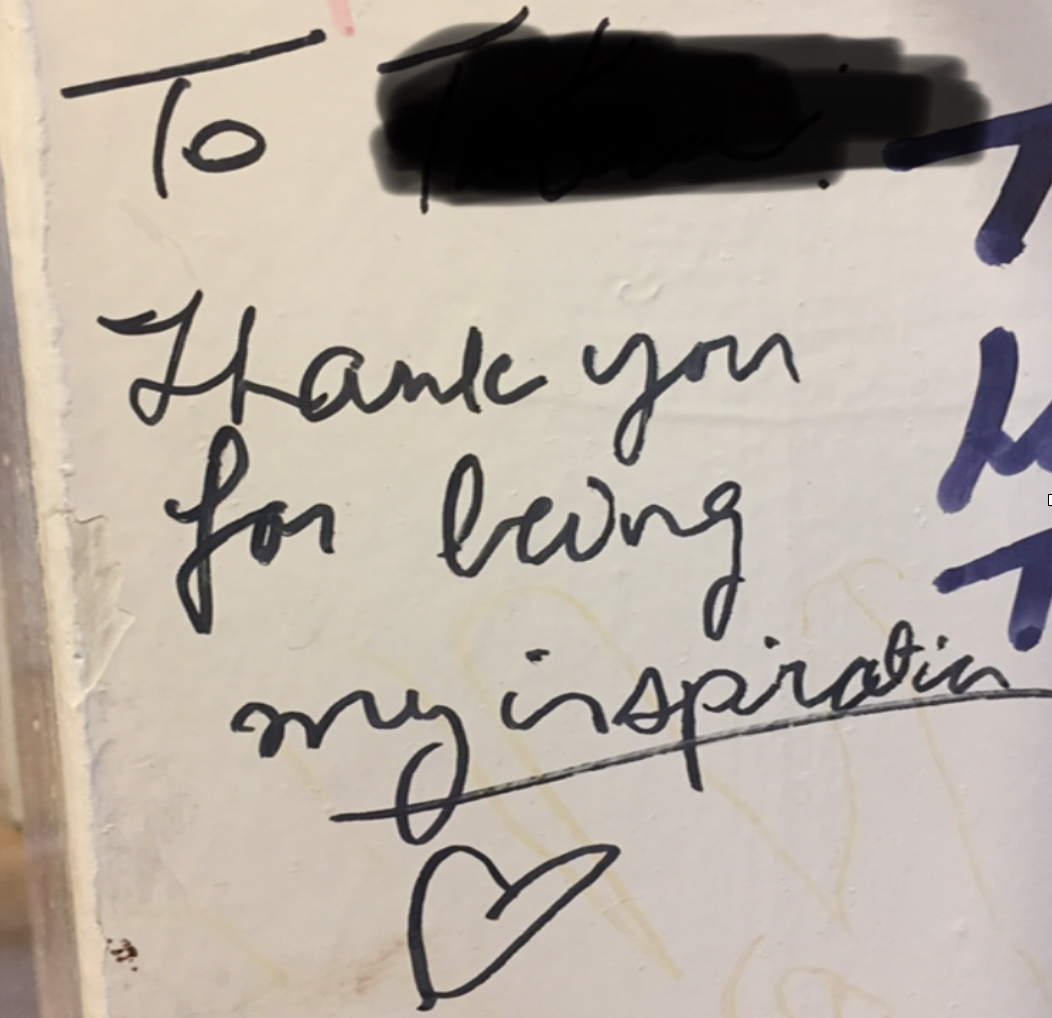 …by Amy / from Canada / PhD Population Health Sciences / 1st Year
To most people without any background in medicine or health science, the term "palliative care" is either unheard of or misunderstood. It is often perceived as a synonym for end of life care. Upon initial encounters, whenever others ask me what my Ph.D. is about, "that's so depressing," "I don't know how you do it," and "that's really impressive" would be the most common responses I would get. As I elaborate further that my research is specifically on paediatric palliative care, most people would express that they have no idea how I can handle the emotional distress attached to it. To most practitioners and researchers in the field of medicine, being able to accept death is perceived as one of the most significant challenges to overcome. Our first ever experience of patient death is often one of the most memorable and hardest ones to overcome. 
Dissimilar from most medical researchers and clinicians, my first ever patient who passed away happened to be a four-year-old child instead of someone who has had the opportunity to live their life to the fullest.  Although she turned just four years old only a month before she passed away, she was, in fact, the child with the most impressive vocabulary I have ever encountered. During that time, she has already lost all of her hair due to the aggressiveness of her chemotherapy treatment; the countless number of bruises on her limbs made her appear extremely fragile. "I used to have long strawberry blonde hair, I used to be really pretty" was one of the first things she said to me during our first ever encounter. Then I immediately realised that she wants others to look beyond her condition and know her as the child she was before her diagnosis instead of simply labelling her as a cancer patient. Afterward, I attempted to earn her trust by asking questions about her life back home. Such as: who her best friends are, what her favourite TV shows are. She then opened up to me immediately and voluntarily told me all of her experiences and feelings from when she first received her diagnosis and adapting to hospital life. It then became apparent to me that it is much more likely to earn a child's trust if more considerable effort is put into understanding who they are as children.
 Before our first meeting, when I first saw the three letters A-M-L  on her patient information sheet, I couldn't help but feel sorry for the child's family. Leukaemia represents the most common type of paediatric malignancy. Acute lymphoblastic leukaemia (ALL) and acute myelogenous leukaemia (AML) are the two most common types of leukaemia found within children. Compared to ALL, which has a 5-year survival rate of 95%, the survival rate for AML patients is only~65%. As much as I assumed how tragic the life of that child's family would be, I was in fact extremely impressed by the outgoing and expressive personality of the child during the process of invasive procedures.
After her death, I became familiar with the term "palliative care" and understood that one of its main goals is to help patients preserve their dignity even until the end of life. Meeting her made me realize that paediatric cancer is not the identity of children with cancer, although it may have tremendously invaded their lives. Instead, it is essential to separate their condition from them and understand who they actually are as children. Her death will never be forgotten, but she will continue to become my inspiration to promote dignity in patients with life-limiting illnesses. This is what happens when the past loss becomes a new inspiration.