Juggling the Act of Juggling…
Juggling the Act of Juggling…
…by Mark / from the United States / MSc Clinical Microbiology and Infectious Diseases / Online Learning Graduate 2018
Hello everyone,
I hope you are all well. Please accept my apologies in lacking any posts since the end of last year. I hit quite a few roadblocks and unfortunately needed to divert my time towards more of my personal and work tasks. As of this weekend I can finally take a breath, and am here now to catch you all up on what I've been up to.
The first course of the year was Travel Medicine and Infectious Diseases. I found the course to be quite enjoyable and recently, relatable as I began to travel at the end of last year. It is important to keep healthy while abroad as you are no longer in a familiar environment and essentially will need to fend for yourself. I certainly felt this when I traveled to Norway for my birthday last year, and the first airline ended up losing my bag, so I spent a week in below-freezing temperatures without my winter gear! In the spirit of class, what kinds of detrimental factors had I been exposed to? I am glad I spent the latter portion of my undergraduate education in Alaska, as I was able to improvise, but I digress…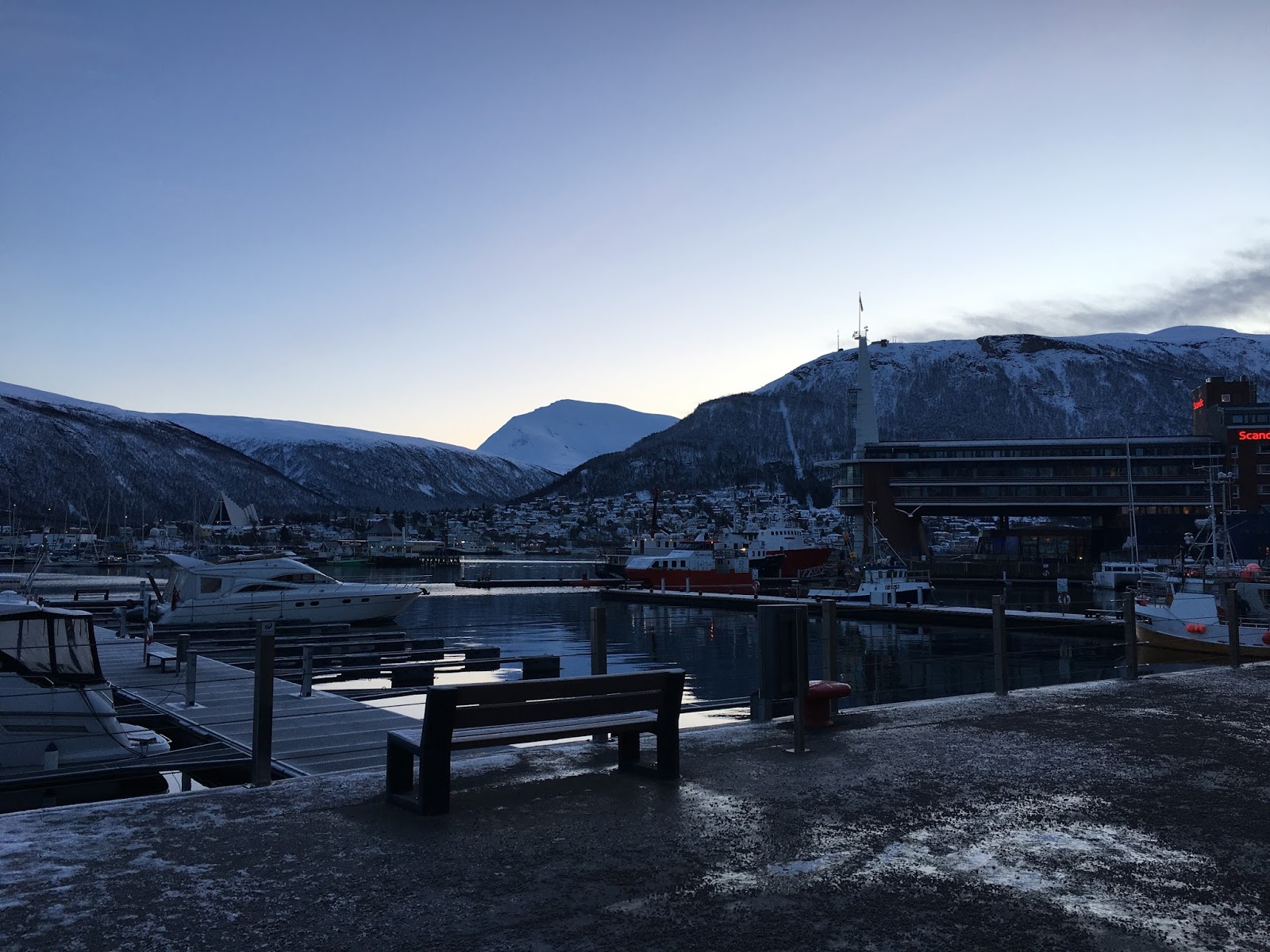 Average temperature was -10°C to -12°C!
Class-wise, I found the content enjoyable. My favorite parts included written assessments that were different compared to the assessments I have seen in my program so far. This involved reading a fictional travel blog and following the adventures of two travelers, culminating in a report on what diseases they exposed themselves to and how they could have avoided it. The final assessment required writing a recommendation to the 2020 Tokyo Olympic committee to reduce any health hazards that may occur during the summer Games. I felt like I was writing a fictional e-mail/story as opposed to a formal essay and I quite enjoyed it. I hope there will be some more variety in future assessments like this.
The second course of the year was Molecular Diagnostics of Infection, but unfortunately I was not able to completely focus my attention to it. At the beginning of March, I was selected to participate in licensure training at my work, which I was elated about since landing a spot is quite competitive. The caveat was that as opposed to a full-time program, it would entail part-time participation while still going to work until the afternoon, and then needing to travel to various county laboratories for hands-on activities. This is on top of listening to lectures after work and studying (average of 2-4 hours every week night) while still trying to keep on top of my Masters program. Naturally, this was incredibly difficult. In the end, I missed the deadline for my discussion boards and was dejected for a while until my Tutor encouraged me to submit a Special Circumstances form to see if it could be reversed. Honestly, there is no shame in doing so, and I was able to prepare sufficient evidence and submitted it before going on to complete my final written assessment, which was a poster. It seems my wish from Travel Medicine had come true, as I also enjoy creating posters and I created a few in the past during my undergraduate research fellowship. Again, this was a nice change to the usual essay we are assigned. Confident I did well on my poster, I went ahead to the current course, which is on HIV Infected and other Immunocompromised Patients.
Probably the most difficult thing I experienced was just trying to juggle everything. Work had been at surge capacity due to the severity of this year's flu season but it seems to be finally winding down. I was able to keep myself afloat simply through creating a schedule for each day of the week and making sure I stuck to it. Naturally, I was still exhausted and found myself falling asleep while I listed to the pre-recorded lectures so I just did the best I could. Thankfully, I was able to pass a grueling 3-week intensive unit on Parasitology and can rest for a good month while focusing on my HIV class! For any one else trying to handle multiple things at once, make sure to outline a schedule! It really is a big help.
I figured this would just be a quick catch-up blog but I will write more now that I feel like I'm back in the swing of things. I hope everyone's year has been going well!
– Mark