'List of Names (Random)' Douglas Gordon, 1990 – present.
Tickled me – on first glance appeared to be a memorial, actually a personal list of people the artist had met and remembered. Depiction of a lifespan/ social life/ human connections – surprised by scale of piece, didn't realise just how many people the average person will meet and remember. Feels DADA-esque.
'Jeannette II' Henri Matisse, 1910.
'La Prose du transsibérien et de la petite Jehanne de France [Trans-Siberian Prose]' Blaise Cendrars and Sonia Delaunay, 1913.
Part of the cubism exhibition, liked the form/shape of a long folded up collage, strange to see in an exhibition. Liked combination of text and colours.
'Alan and Barbara Rawsthorne' Isabel Rawsthorne, 1966.
Female artist! Liked this better than the Damien Hirst next door.
'Between Kilburn and Willesden Green, Winter Evening' Leon Kossoff, 1992.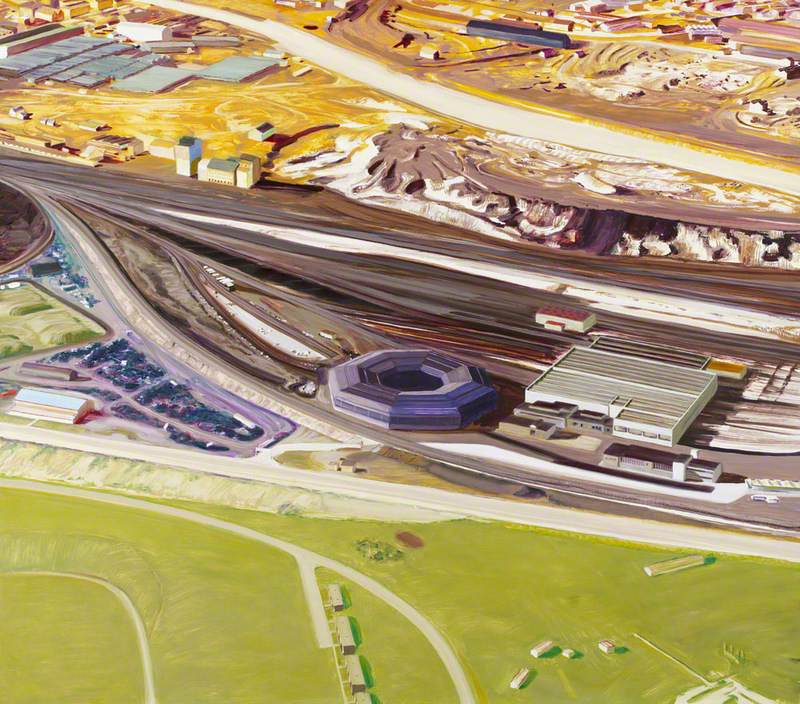 'Industrial Belt' Carol Rhodes, 2006.
Reminded me of the 'Boring Postcards' book I read at LAU. 'just far enough away to deny the viewer insight into the land below' is an interesting dynamic. Voyeuristic in a strange way, like an alien lifeform spying on human development, what have the worker bees been up to kinda thing. Why would someone choose to paint this landscape?
'Crucifixion II' Craigie Aitchison, 1987-89.
Huge scale and bright colours makes it impressive. Don't know what its about, feels wistful and surreal, like the crucifixion could be a desert mirage. Asymmetry makes it mysterious.