Chasing and Repousse Panel and box
Chasing and Repousse Panel and box
I first started by producing drawings for my forms and nature research with different media before I decided on how I would do my panel and box.
This is my final design of my panel inspired by chasing and repousse technique. I first drew on the paper before I pierced holes with a needle before I used thread to draw some parts/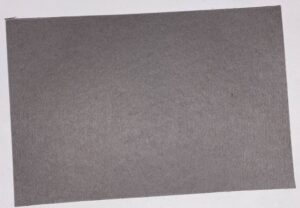 This is the back of panel
Scoring and folding Box
These Figures below are the final design of my box starting from the small images right through to the large side. I started by drawing out the layout that I wanted for the box which was square with a lid at 12×8 cm. I took the skeleton poppy head and the flowers throughout my designs with vines throwing through the pattern. I started off small and as soon as you go around the box, the drawings go bigger. I drew tabs on the box and lid then stuck on with double sided tape which worked better than the thread. I used a needle to poke the holes then stuck on dark grey card behind the pattern to make the dots stand out. The lid has dark grey card attached to the watercolour card as the box lid while the white watercolour card is made so the edges hang over the sides of the box so that the patterns flow through. I used a thick watercolour card to make the box sturdy.