the small sketches I drew at the workshop all have certain meanings, they are rough sketches and I need to list out the concepts to clear my mind.
Sketch one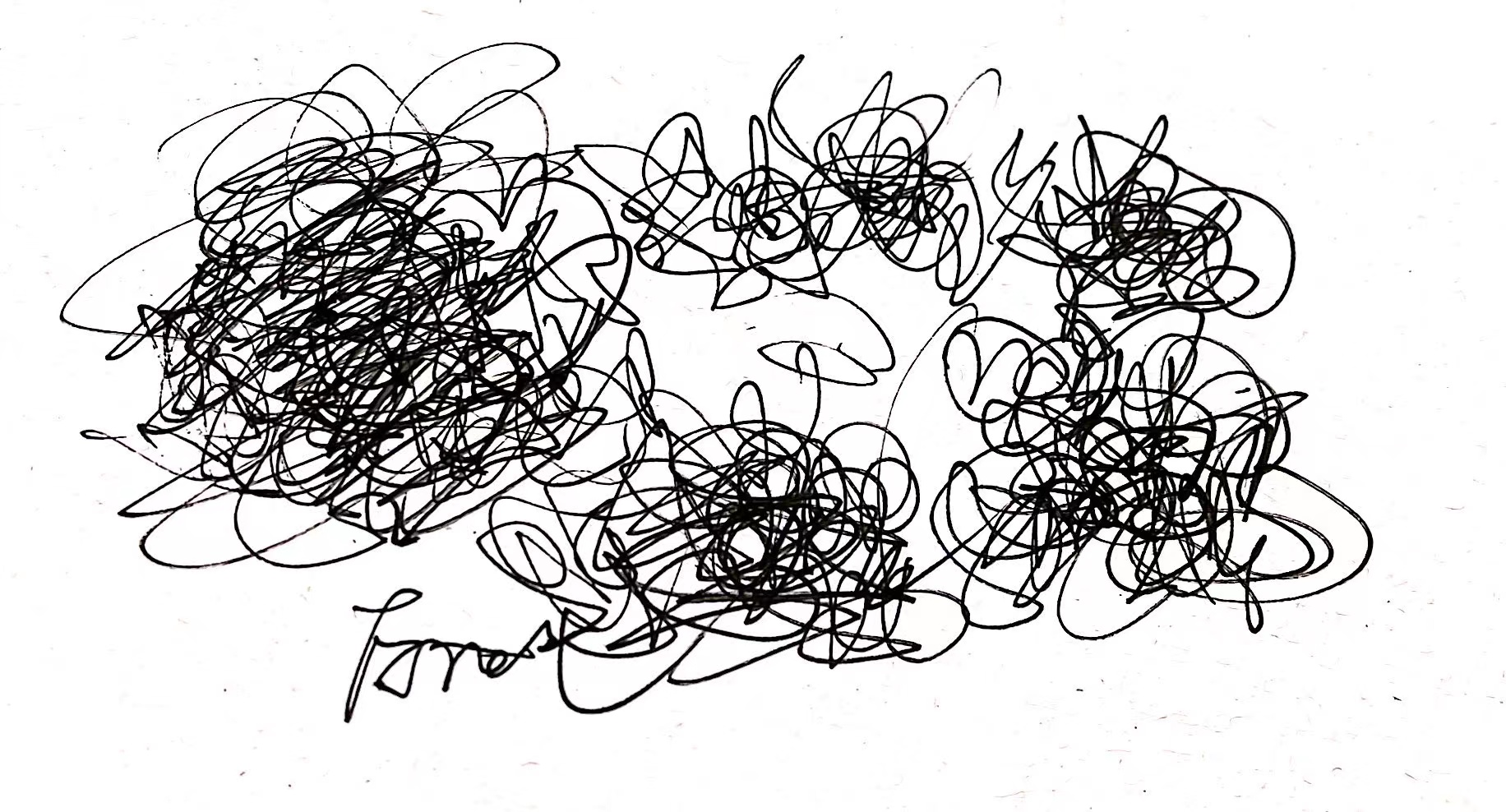 this represents a shape of forest or a symbol of gathering, that is why it has holes in the centre, all these are based on the idea of bringing people the comforting environment while they gather around as a whole to memory someone, even though everyone on the funeral has a different feeling and chaos things going on in their mind, feelings at that moment can be different shapes of knots, but after all, the place bring people here, is to have remembrances.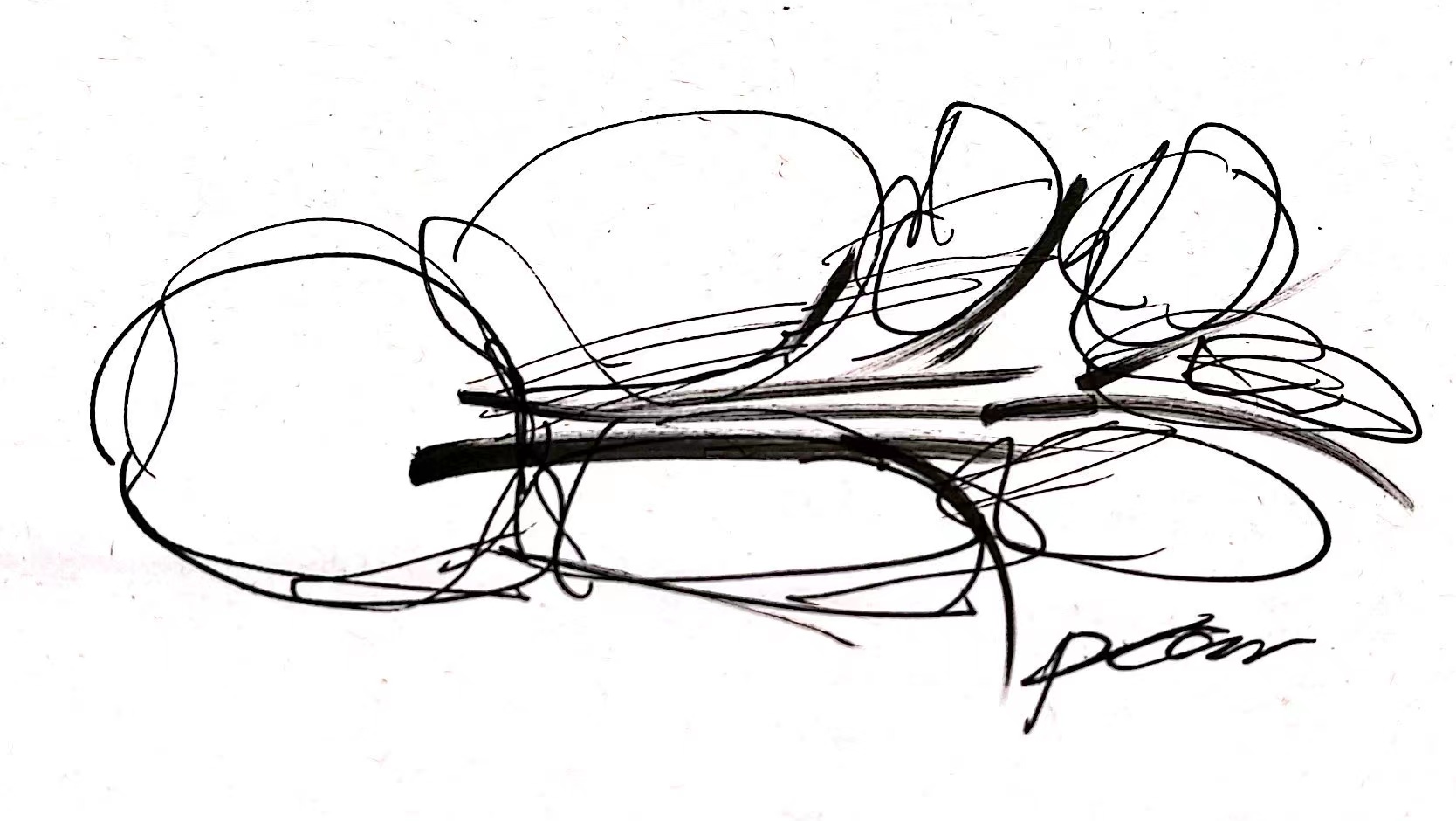 section space sketches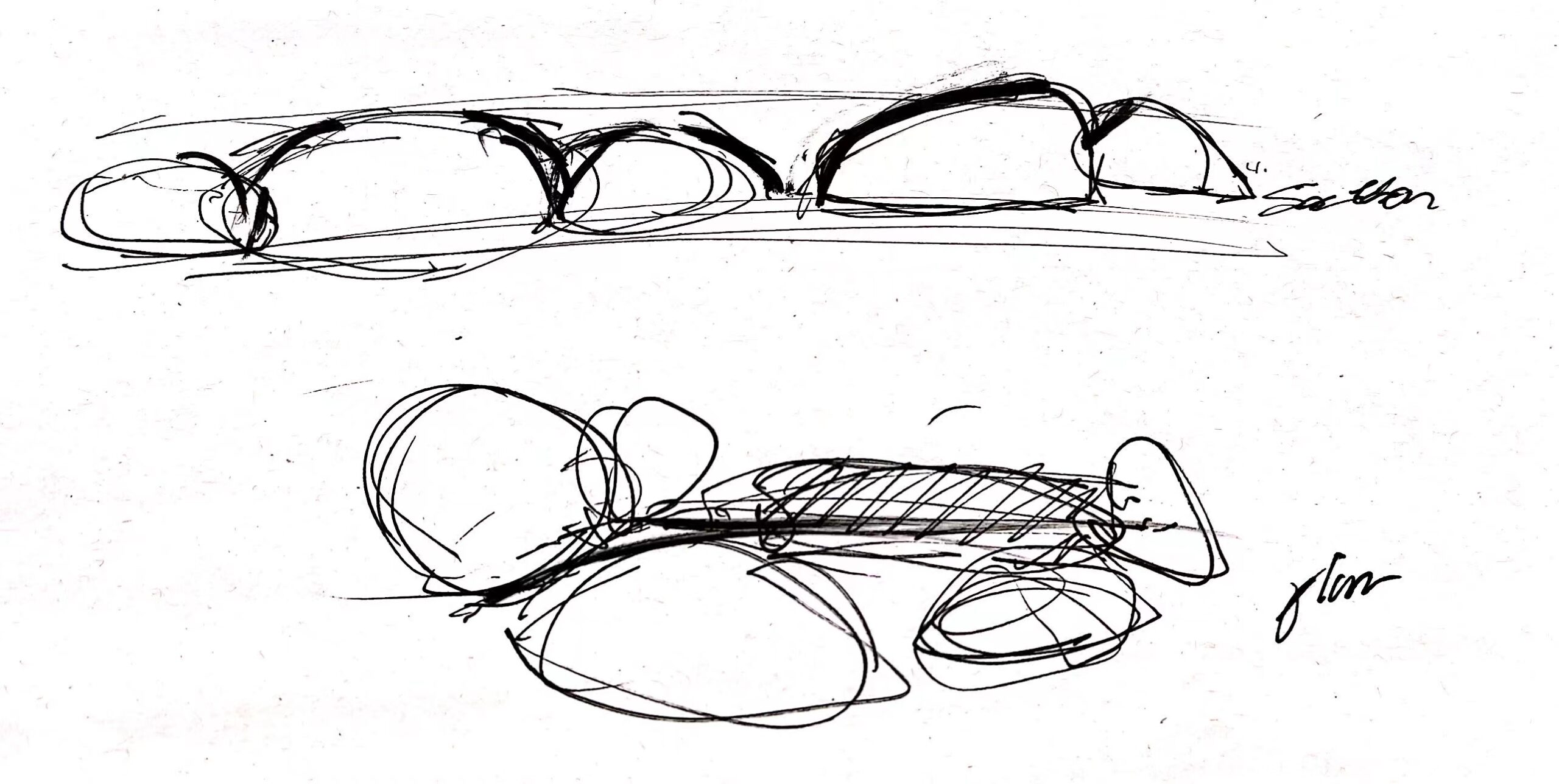 the plan has a main route that goes through the whole space, it is like a line or a link to connect with other functions, not just separate with each other.
Sketch two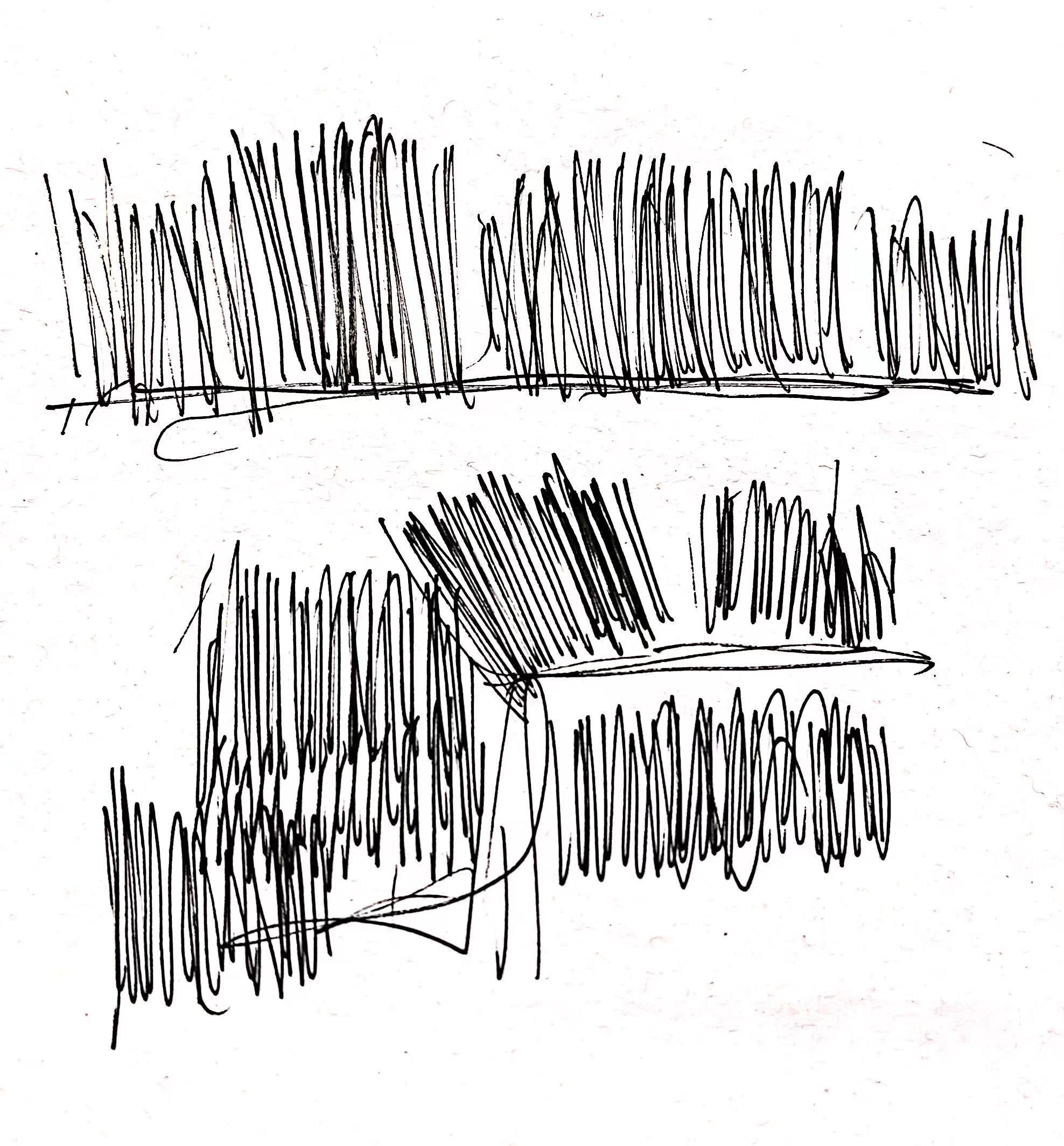 this sketch shows a lot of strips, these elements show a concept of a blur.
people may confused and lost during the ceremony or in the waiting area, blur is a keyword of their thoughts, I would like to use this to transfer  into a design element, but at the same time, it can bring calming feeling to people.