Seaweed sculptures
Working with seaweed has proved interesting.  Many of the sculptures I had planned, simply fell apart once dry.  Some became mouldy and smelled rancid and others were  incredibly delicate and fragile.  I somehow felt that is symbolic of current state of our oceans and the story I want to tell.  Our oceans are fragile, beautiful and should be handled with care
Seaweed 'baskets'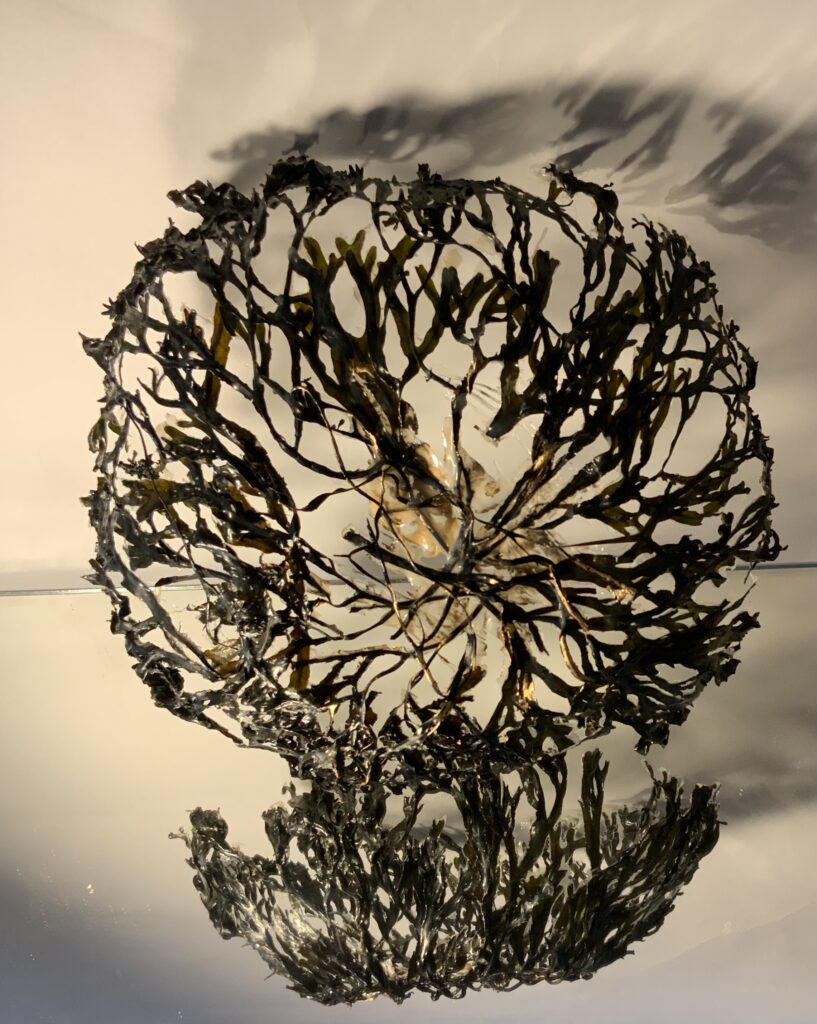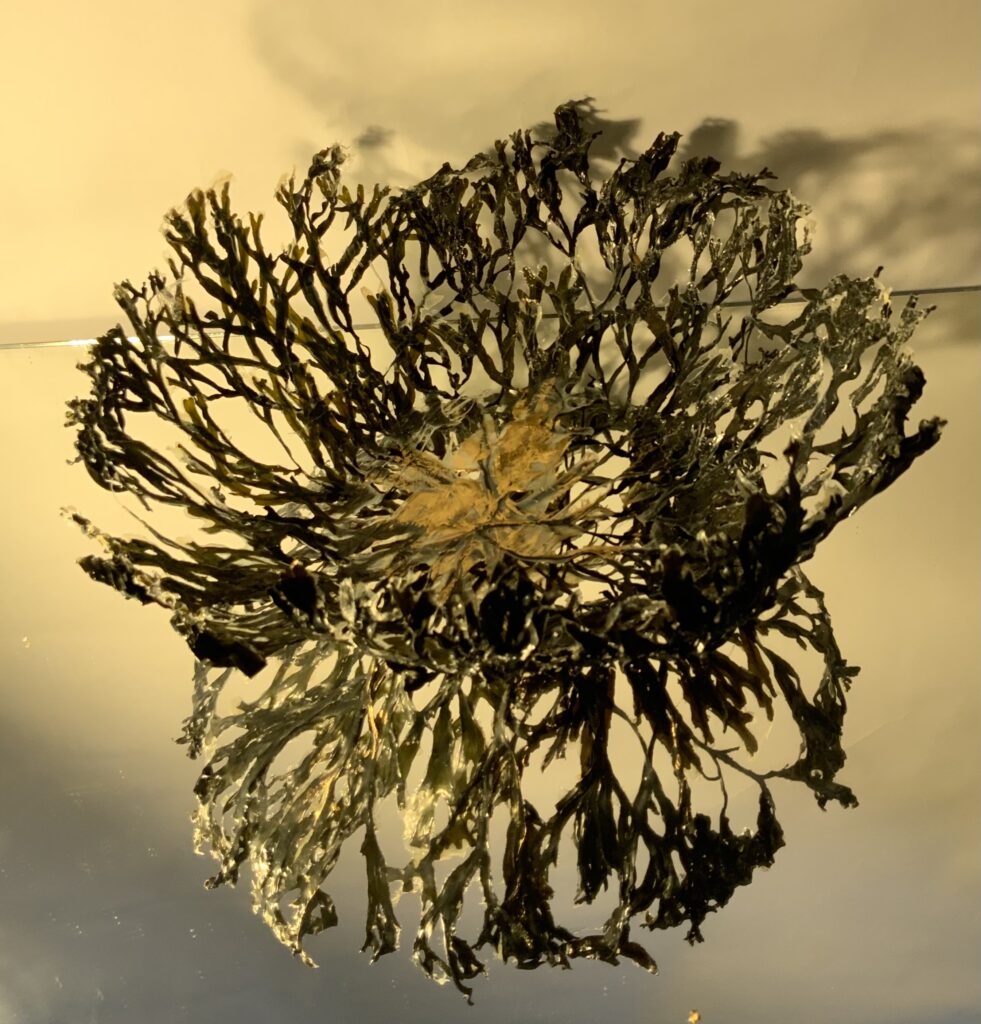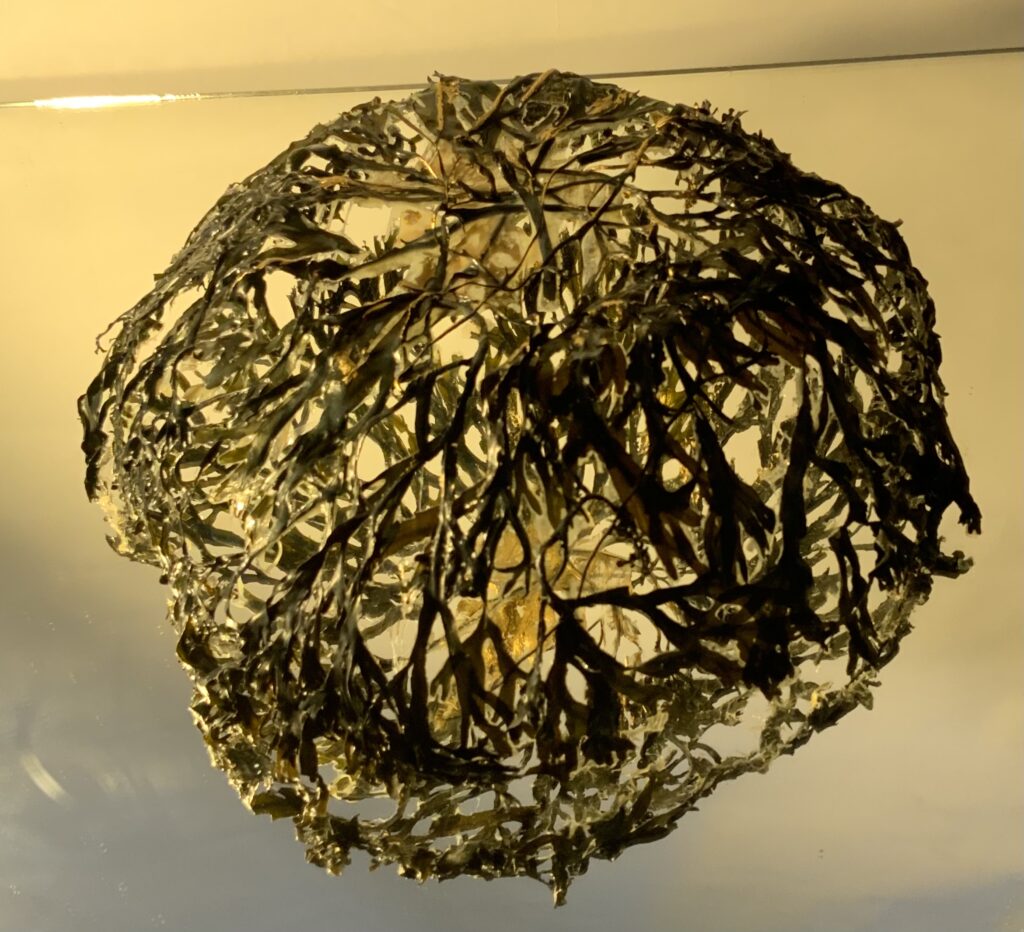 Found charcoaled log on beach and dried plants – loving the shadows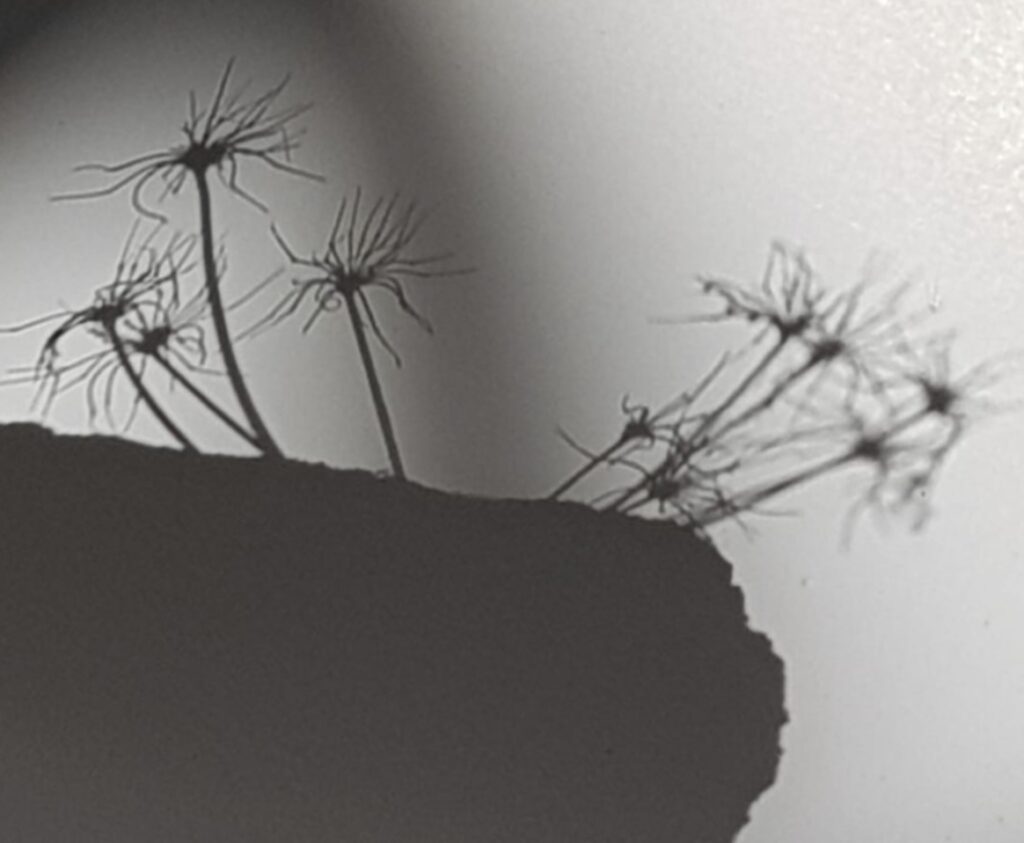 Hand sewing seaweed into a 'garland'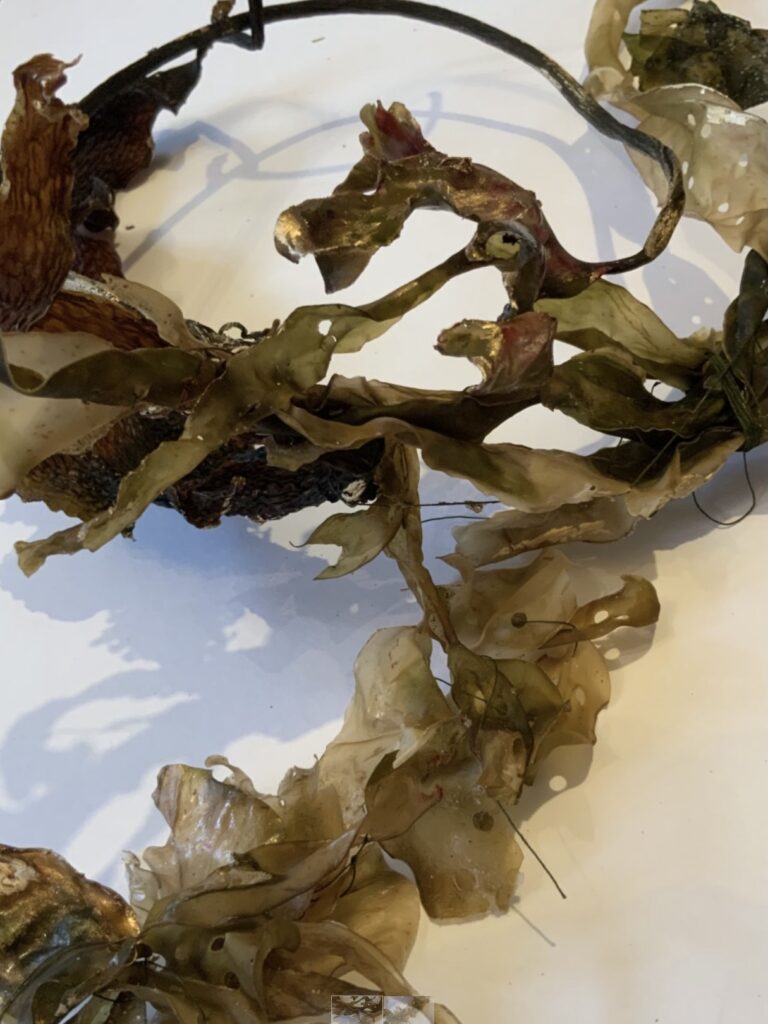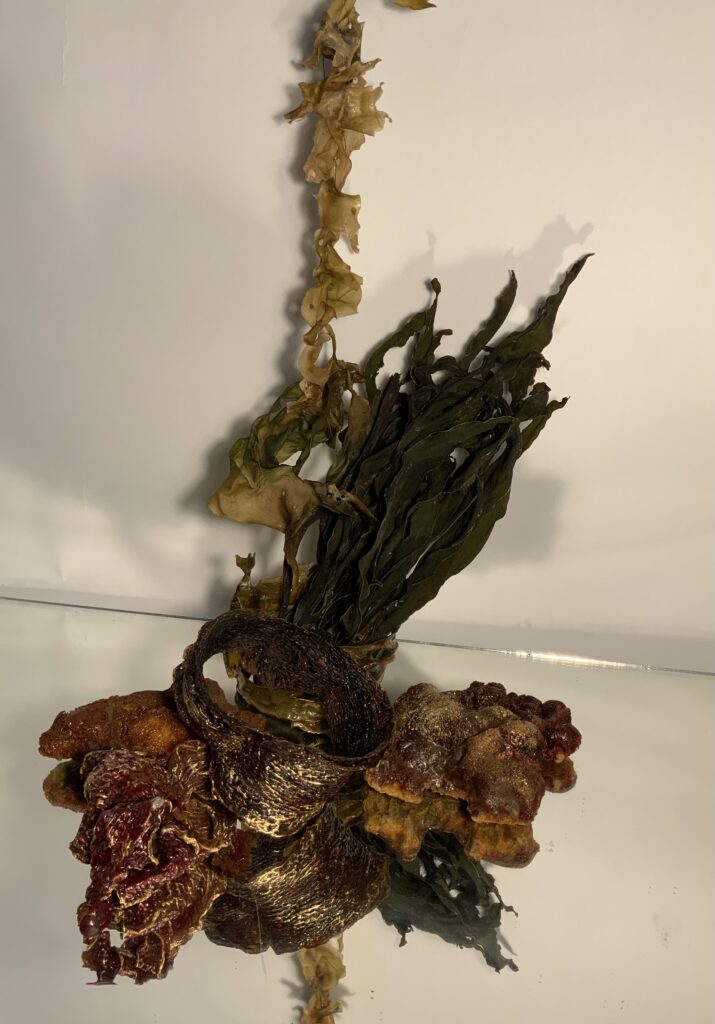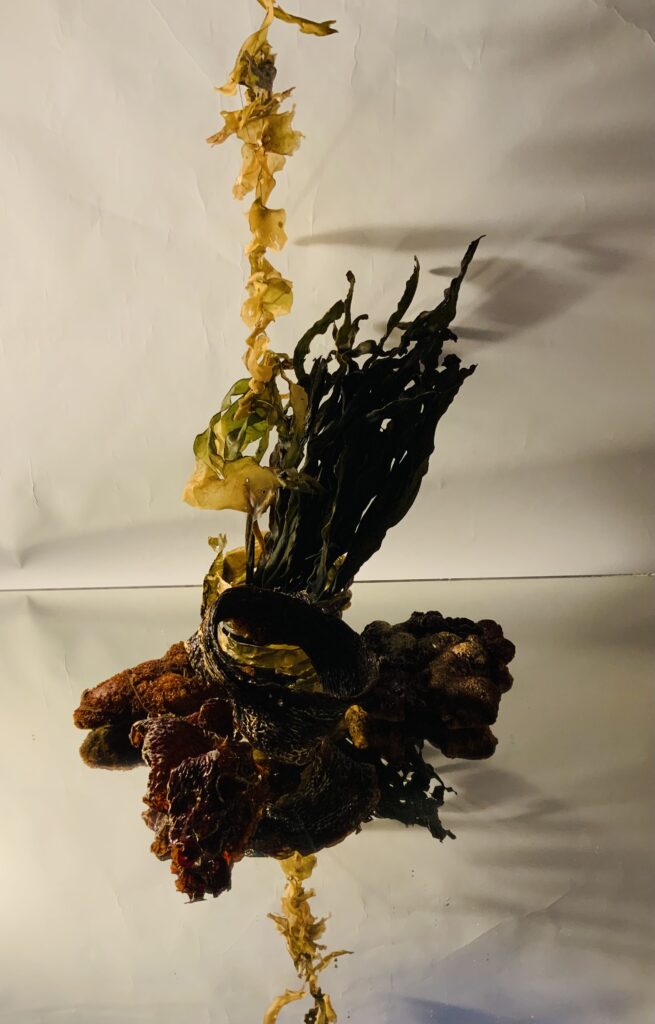 Seaweed coated with epoxy resin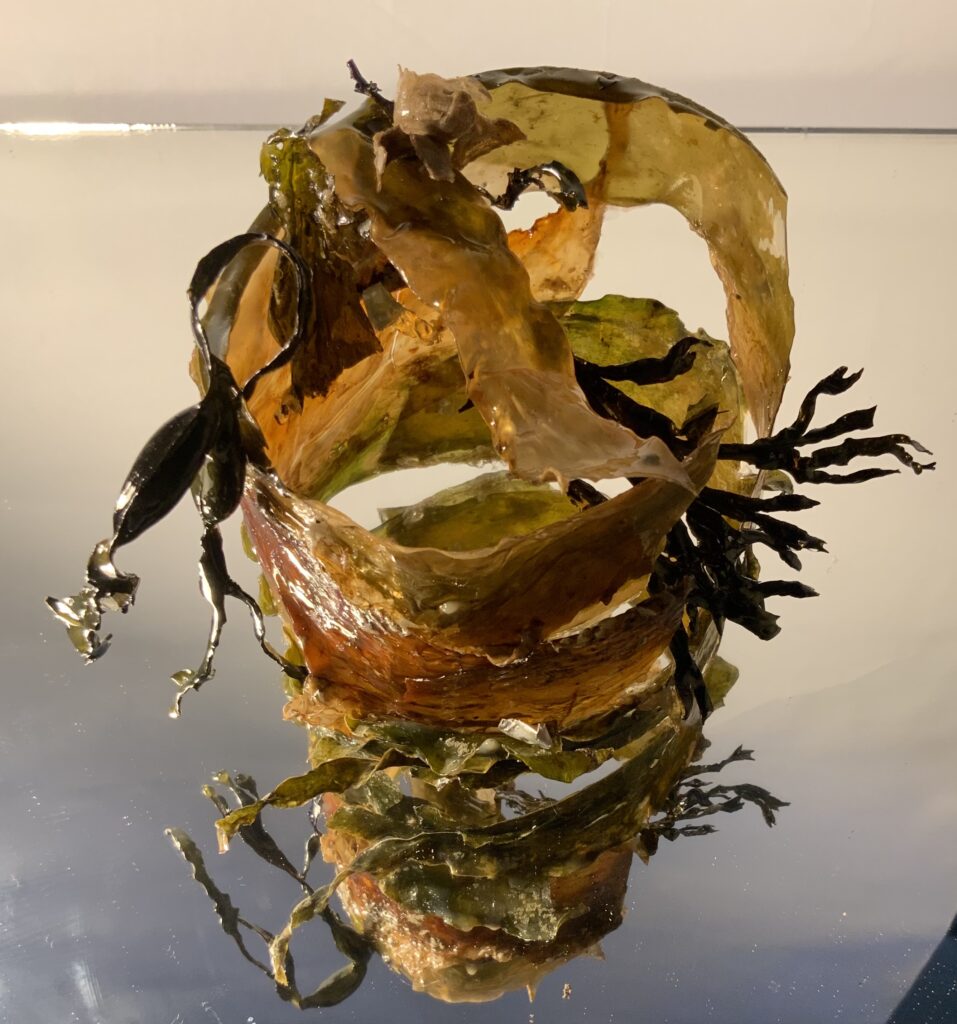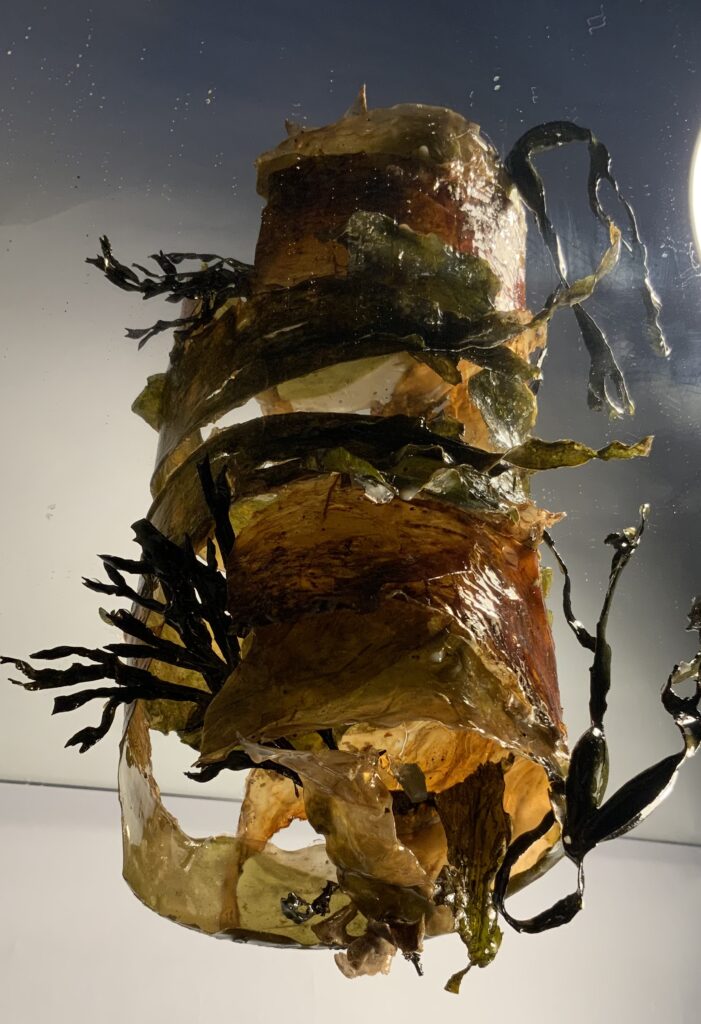 Seaweed with epoxy resin coloured with PVA and red ink, highlighted with guilding wax.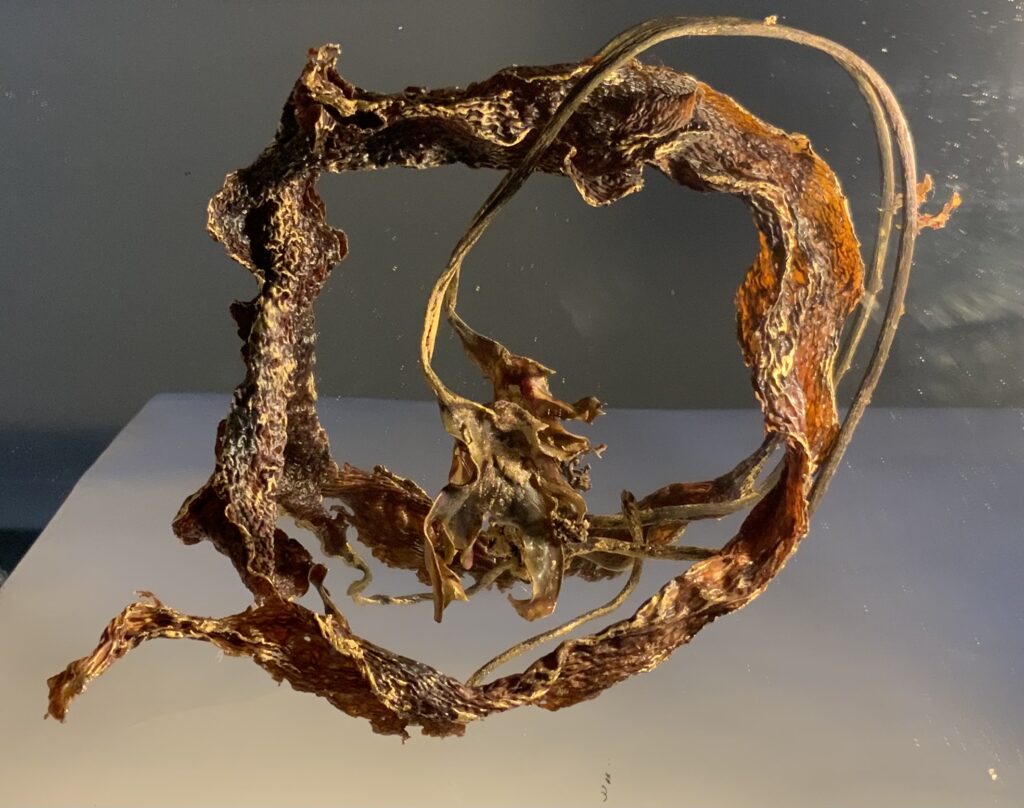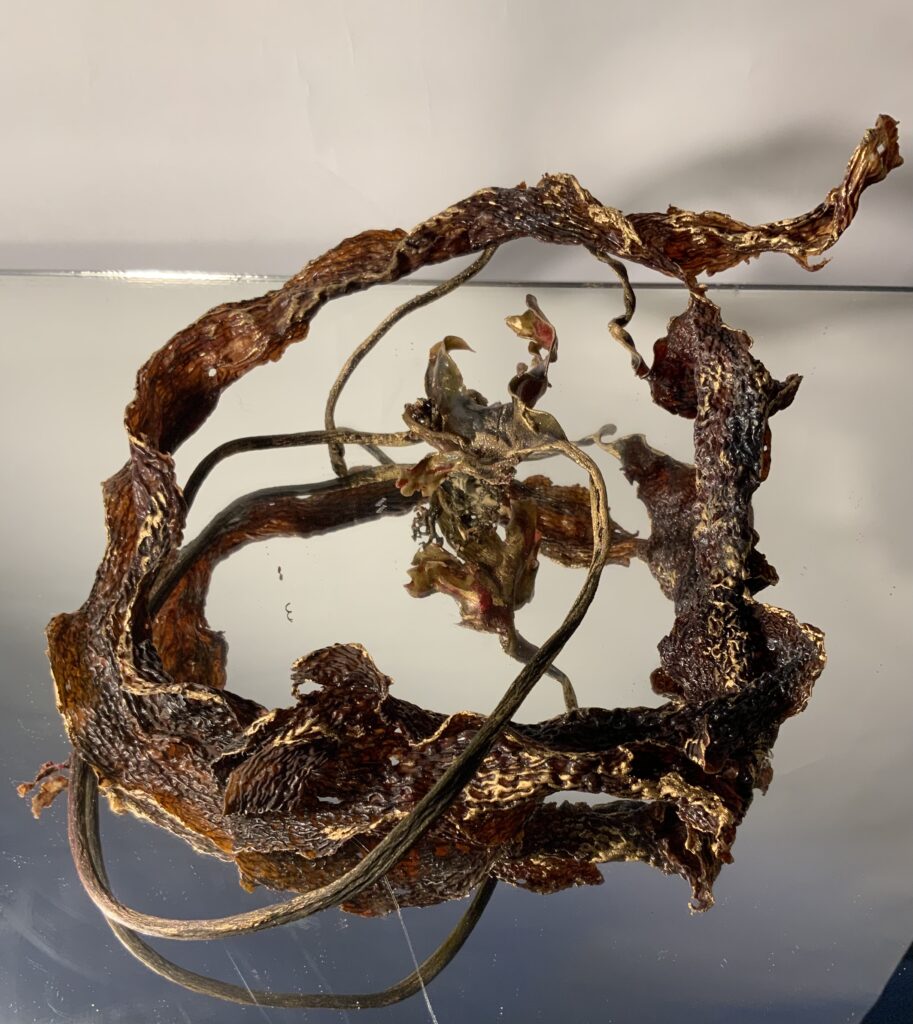 I used a selection of bones found at the waterside as a base resin coated seaweed.  The seaweed was further resin set into the crevices of the bones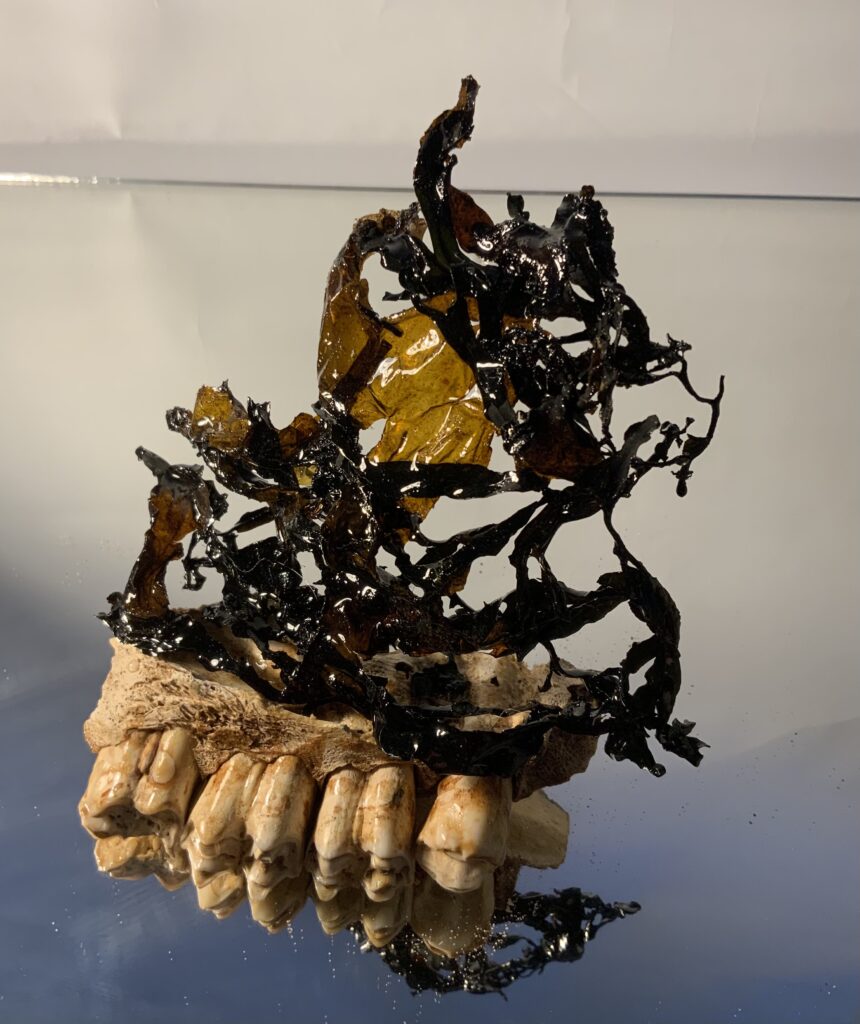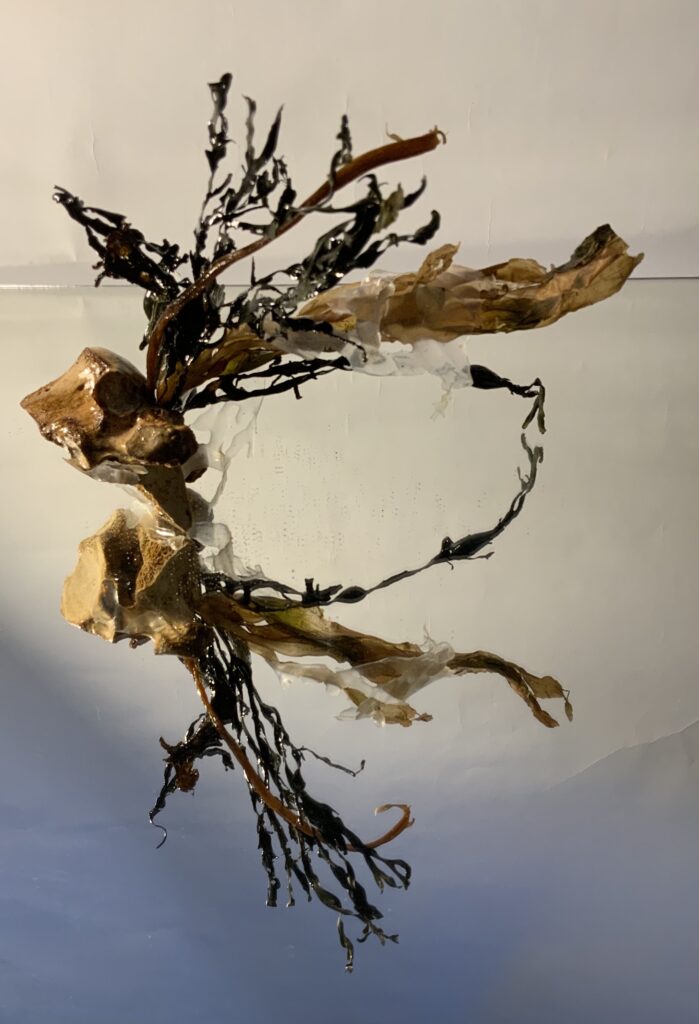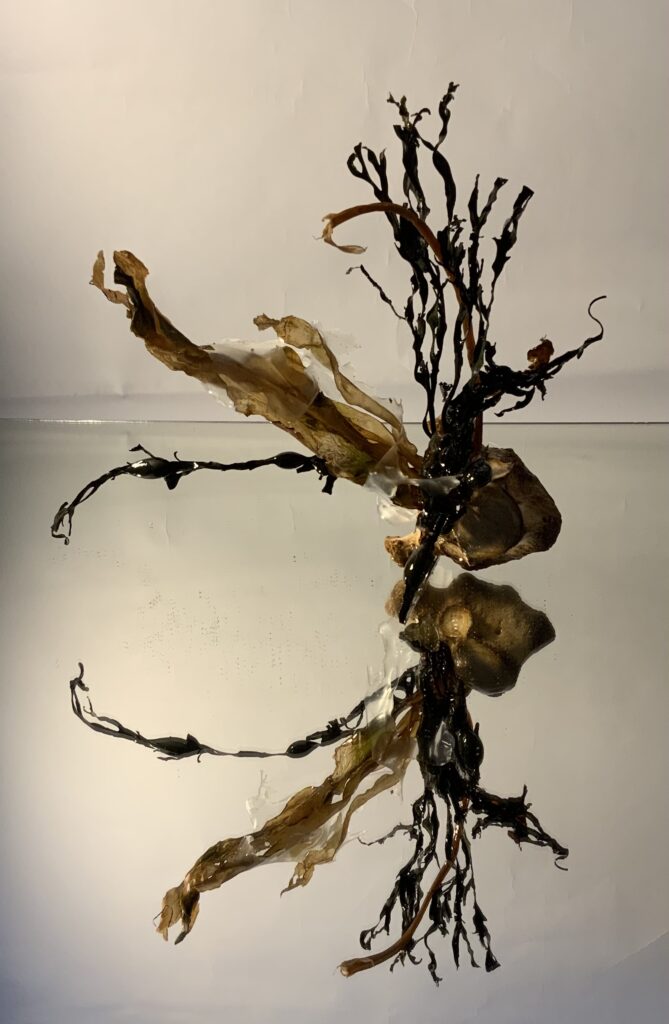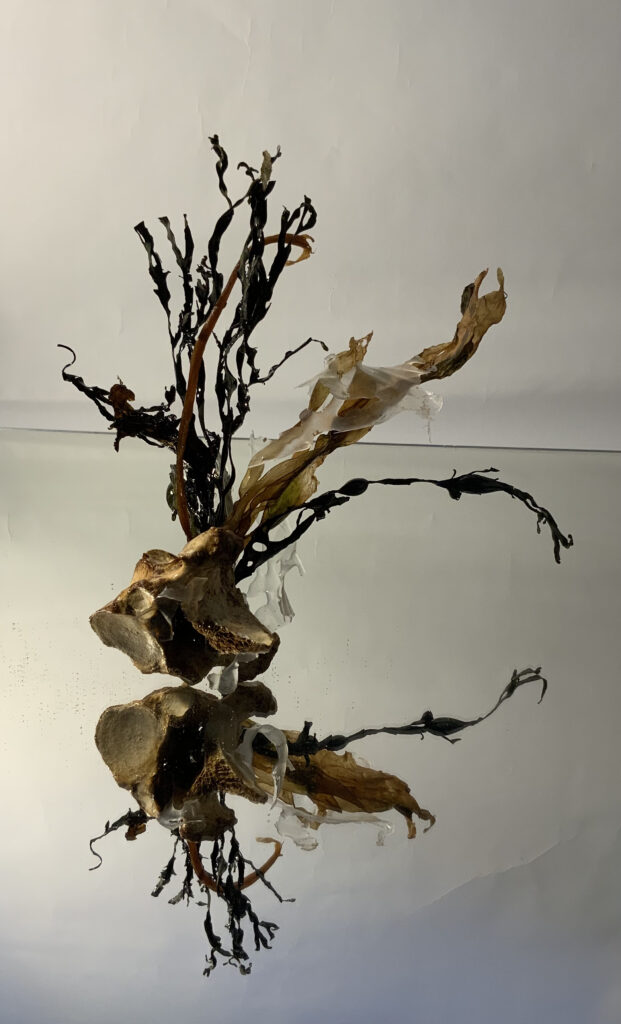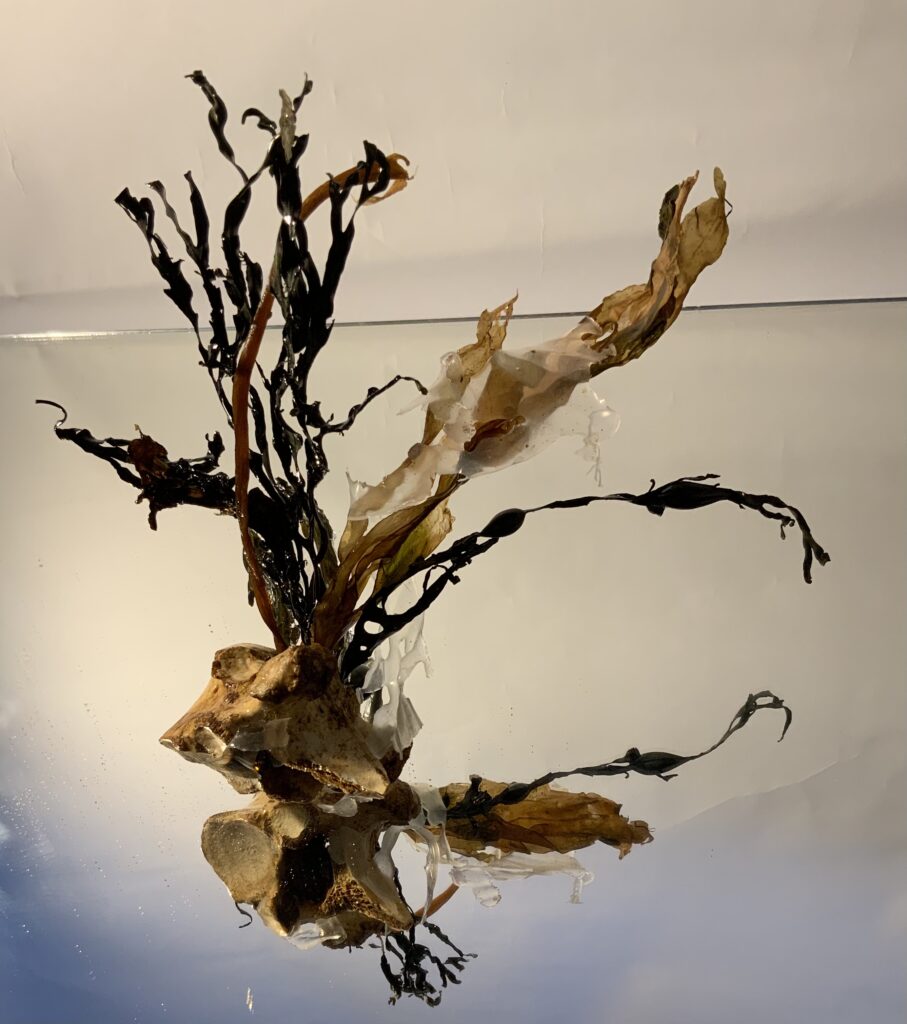 A large seaweed 'leaf' was coated in resin and moulded around a frame to create a canopy effect.  It was then resin set in a bone found at the waterside.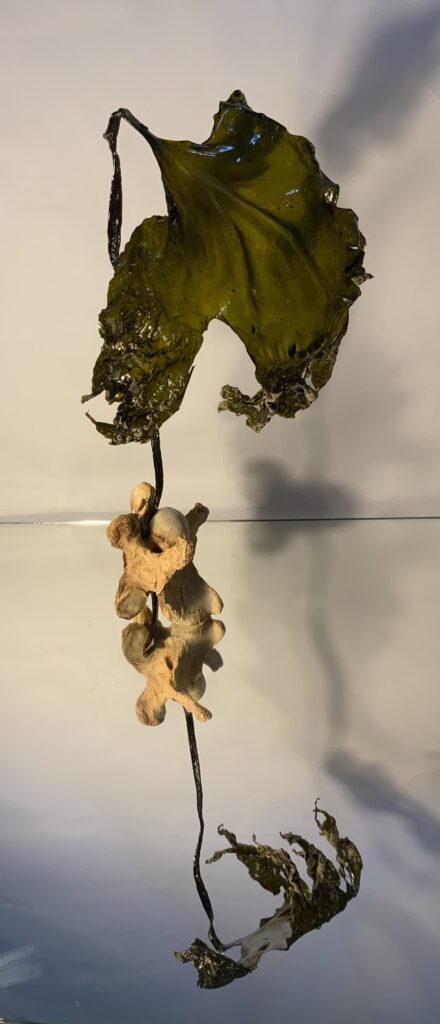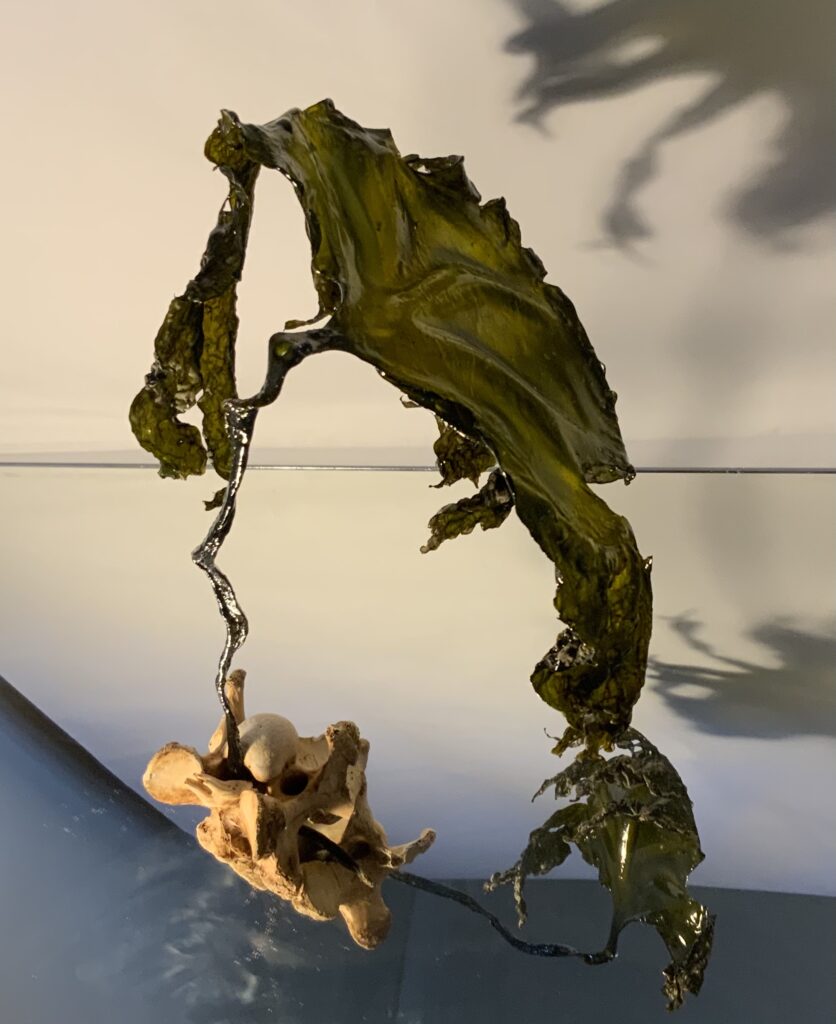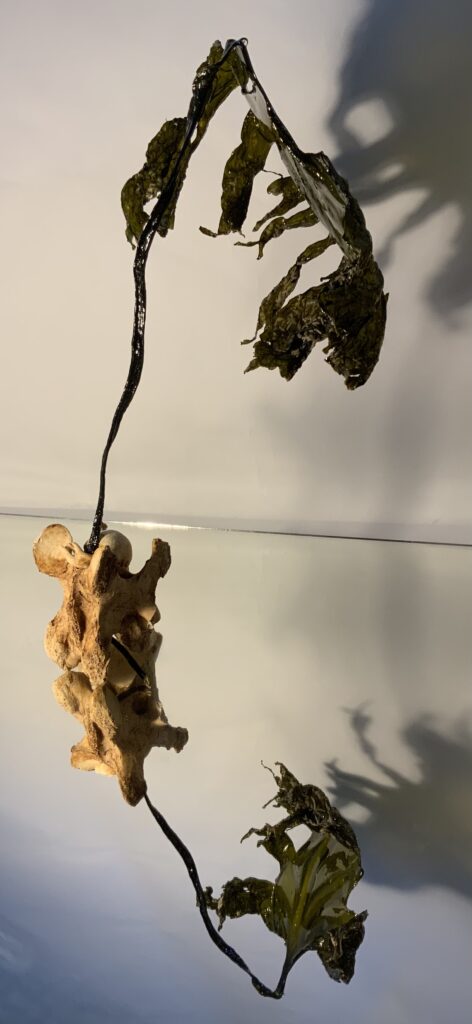 Pieces of seaweed were placed in muffin tins and set in epoxy resin.  The resin disks have been attached to a sheet of glass.  I want to be able to suspend the pane of glass so that you can appreciate the transparency of the seaweed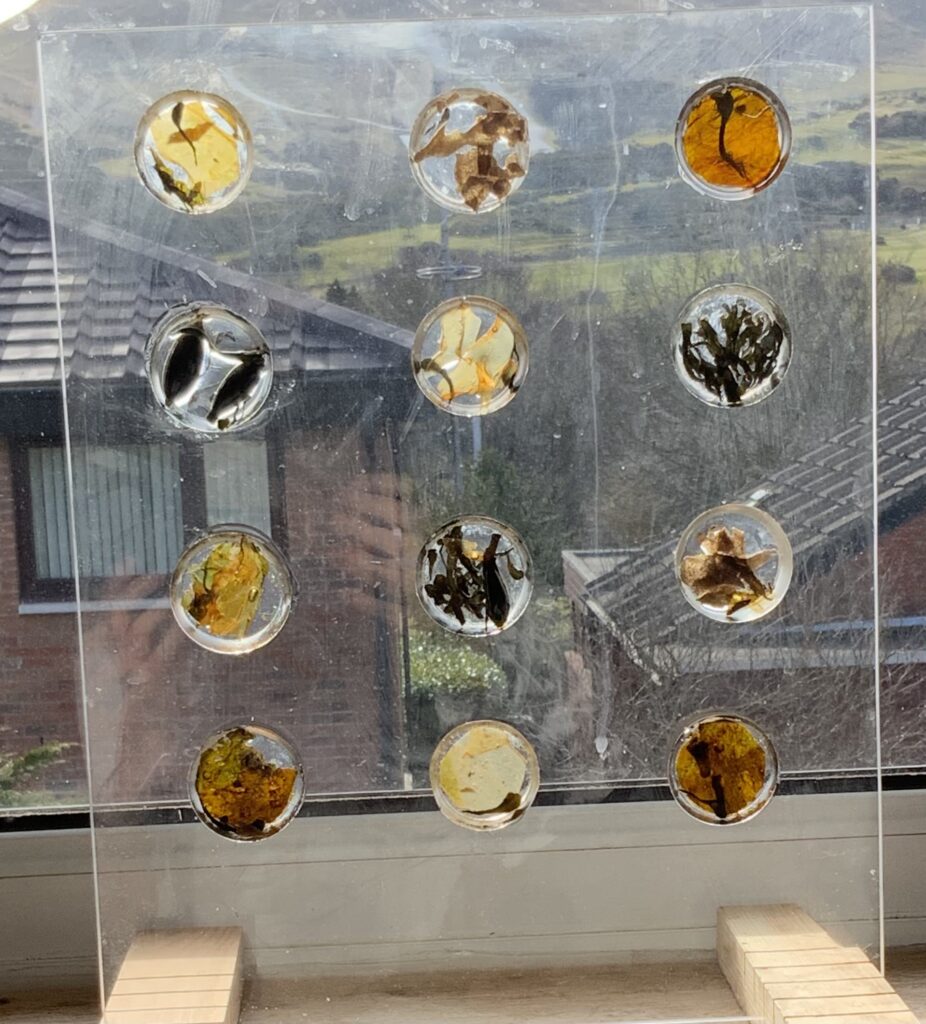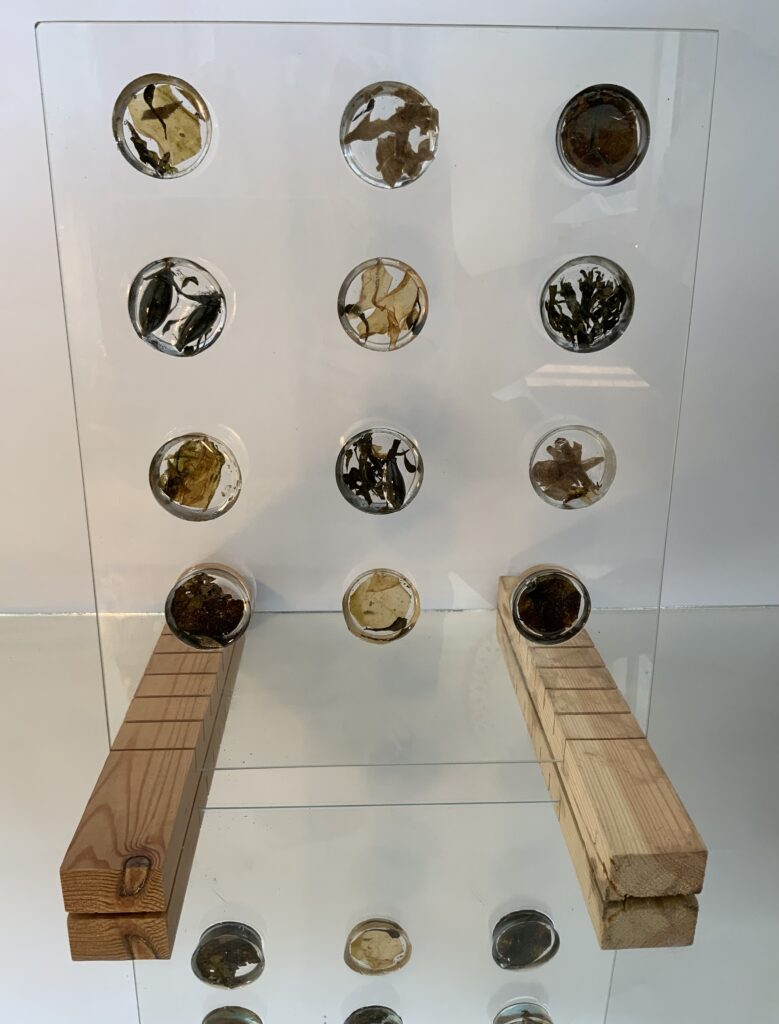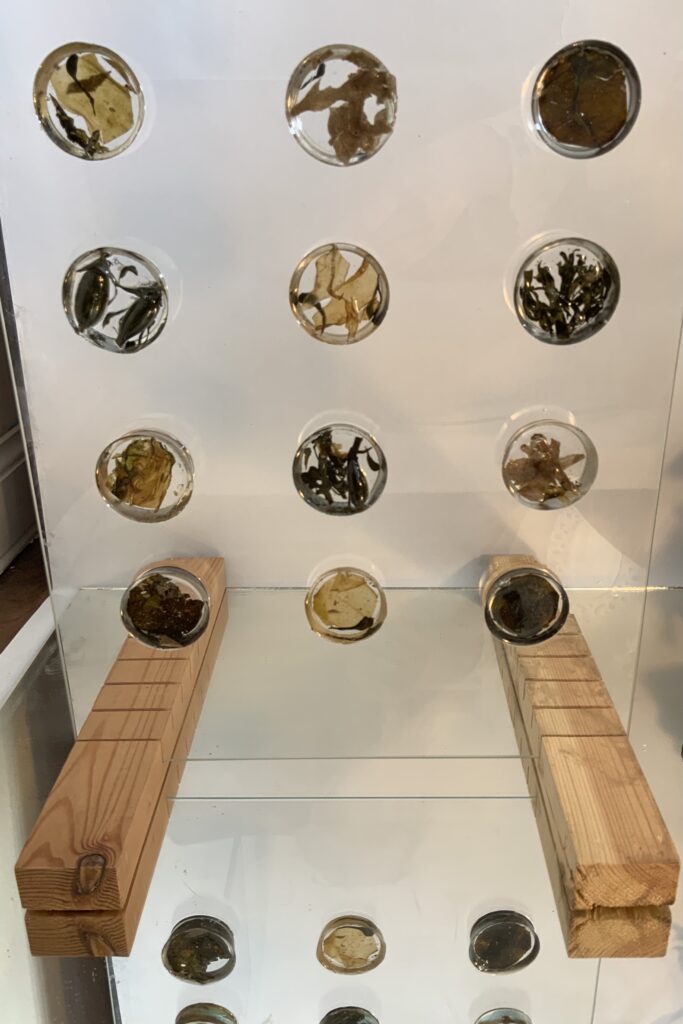 I took a selection of seaweed plants and set them in resin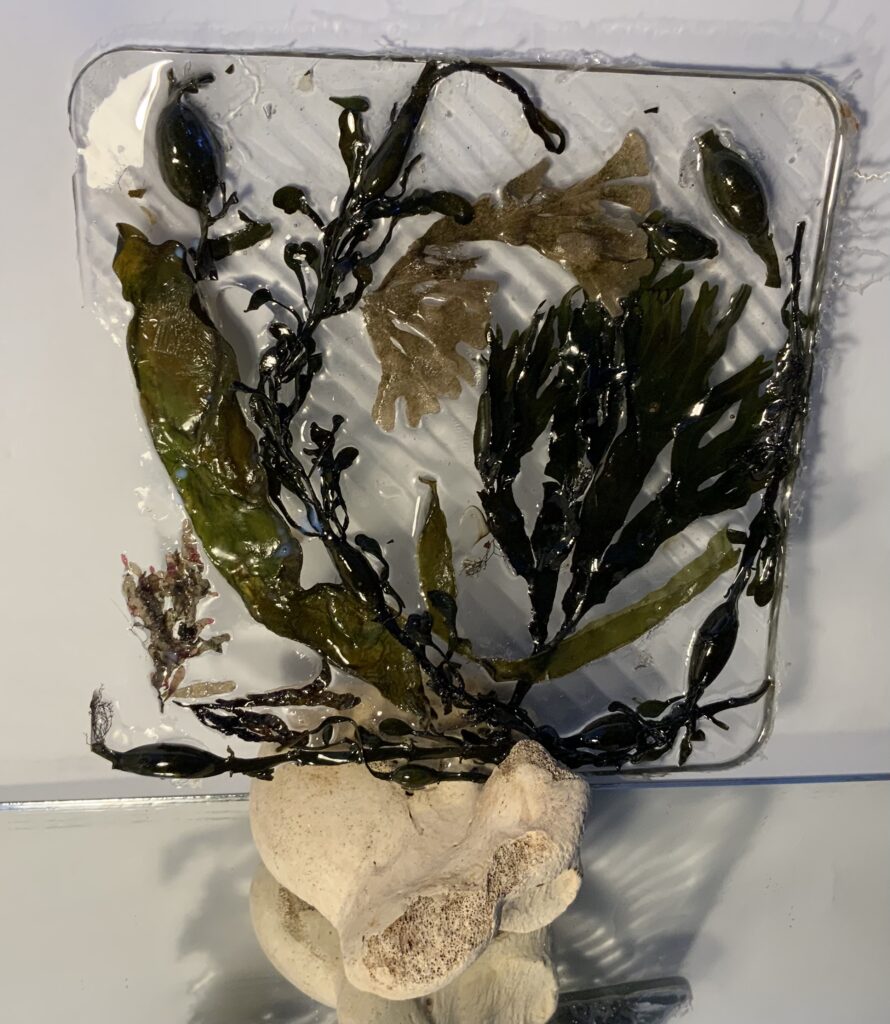 The two pieces are set together (oops I need to clean my windows)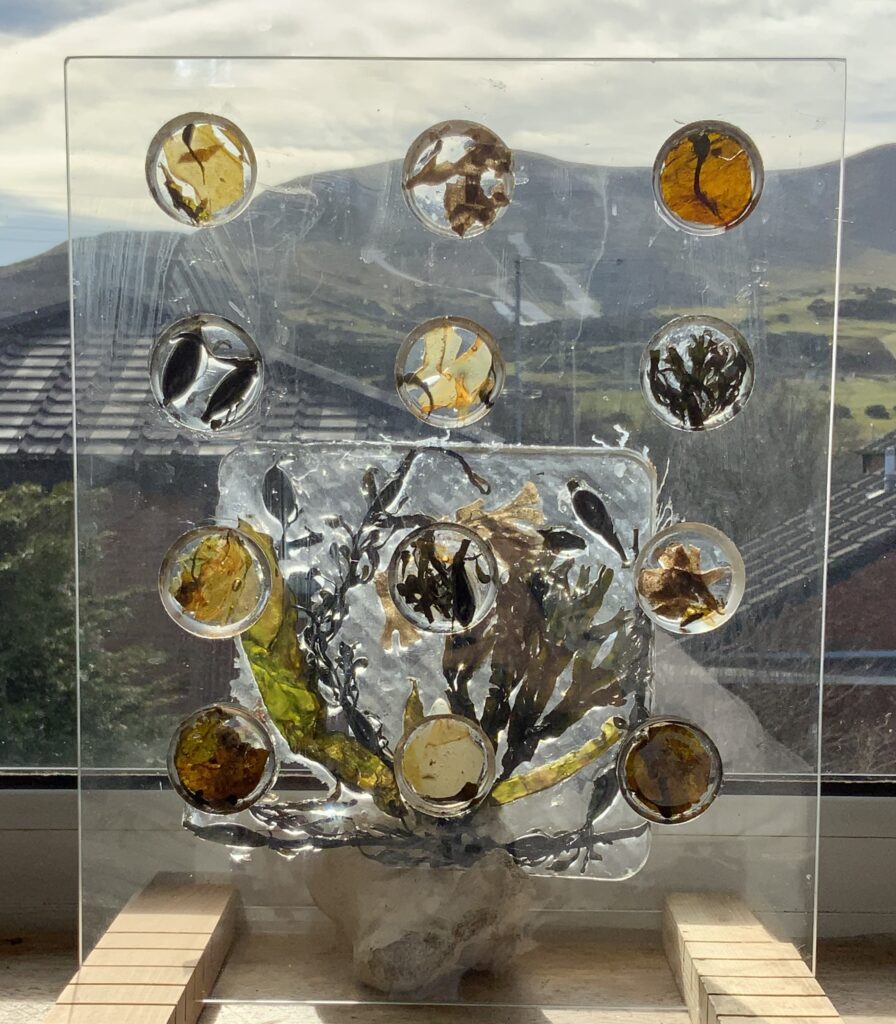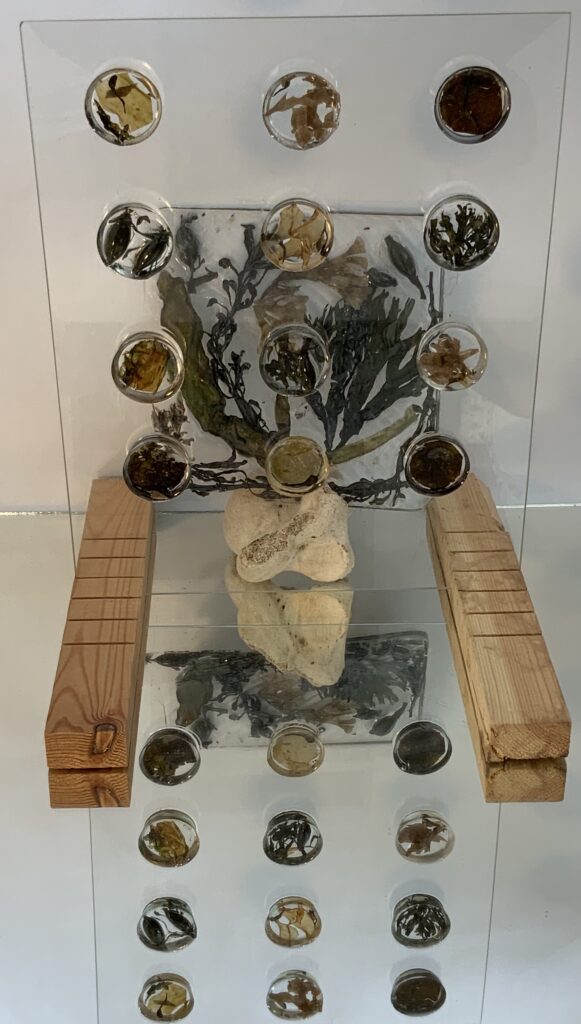 A selection of works together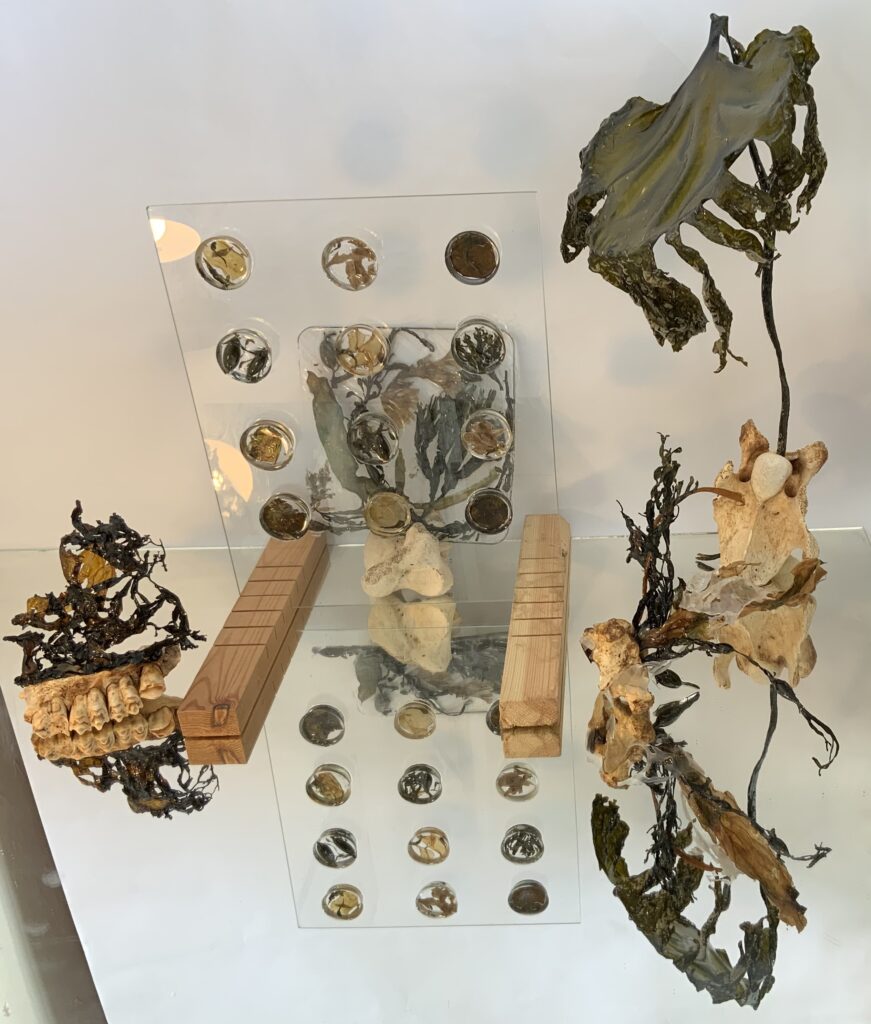 This is still a work in progress.  I am sewing strips of seaweed onto a canvass bag.  I have stuffed the bag with cardboard.  Once the seaweed is dry I will remove the cardboard leaving an empty 'shell' through which I hope to be able to shine light through.  I then plan to varnish the work to enhance the luminosity and increase strength
Sewing strips of seaweed onto a canvass bag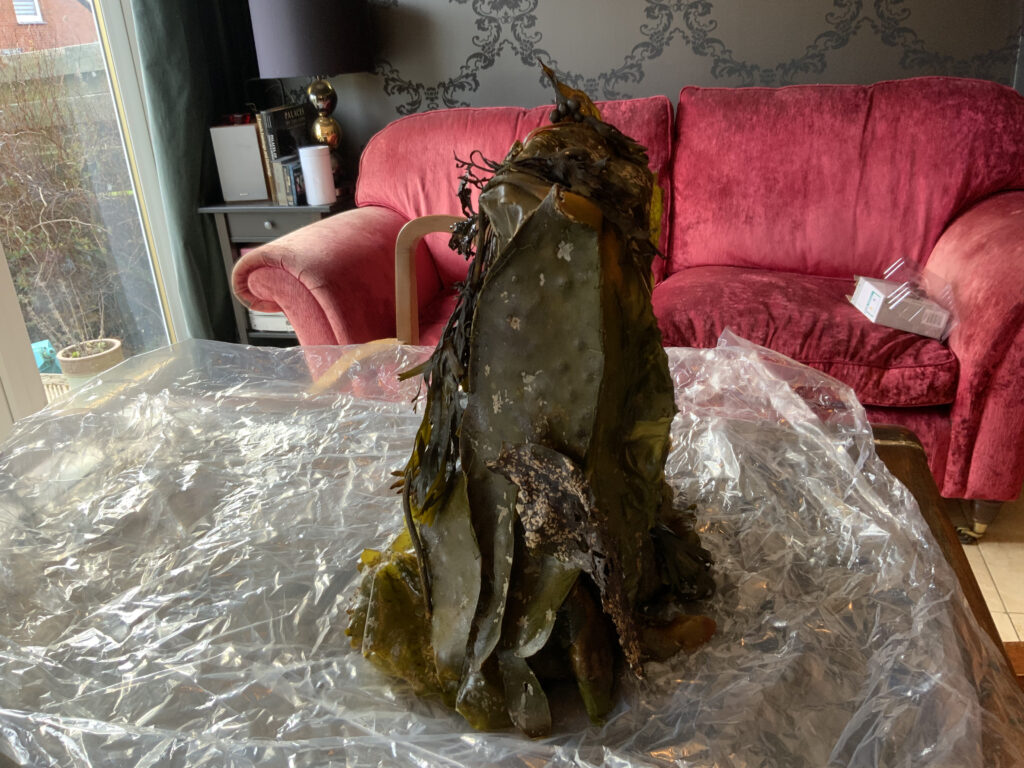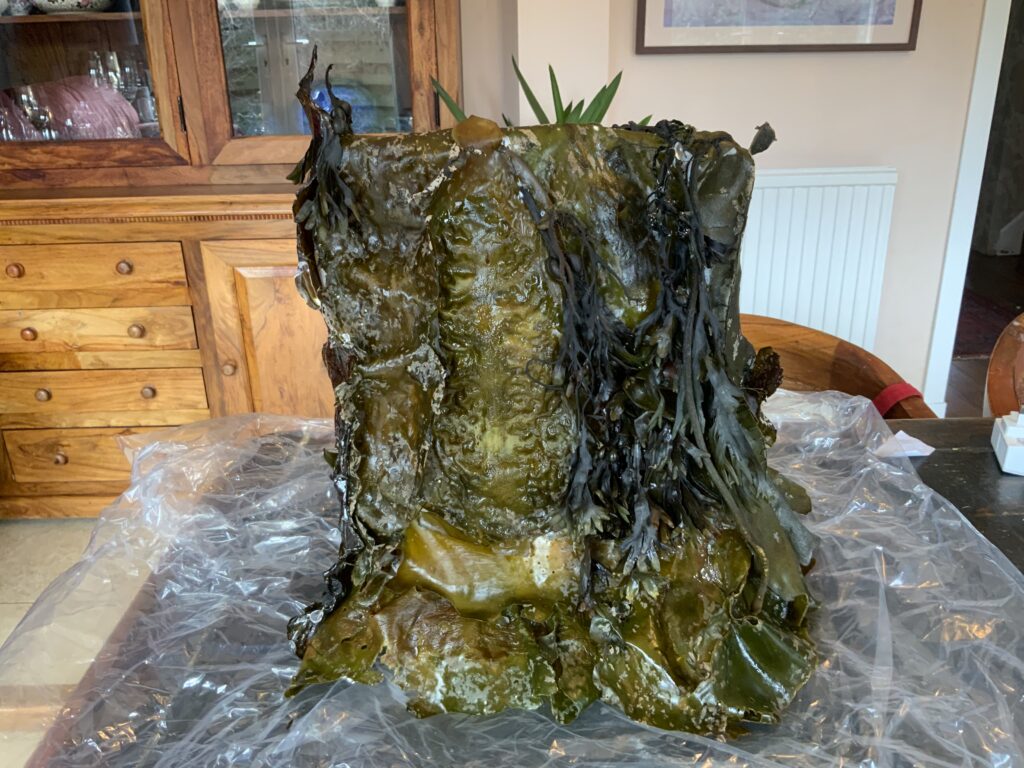 As the seaweed dries it contracts.  I will sew more seaweed into the gaps.