When deciding to use seaweed as my source material I started to research into other artists who used this amazing material in their practice
Laura Gunning is a jewellery designer who uses seaweed as her key material.  Her aim is to creat biodegradable wearable works of art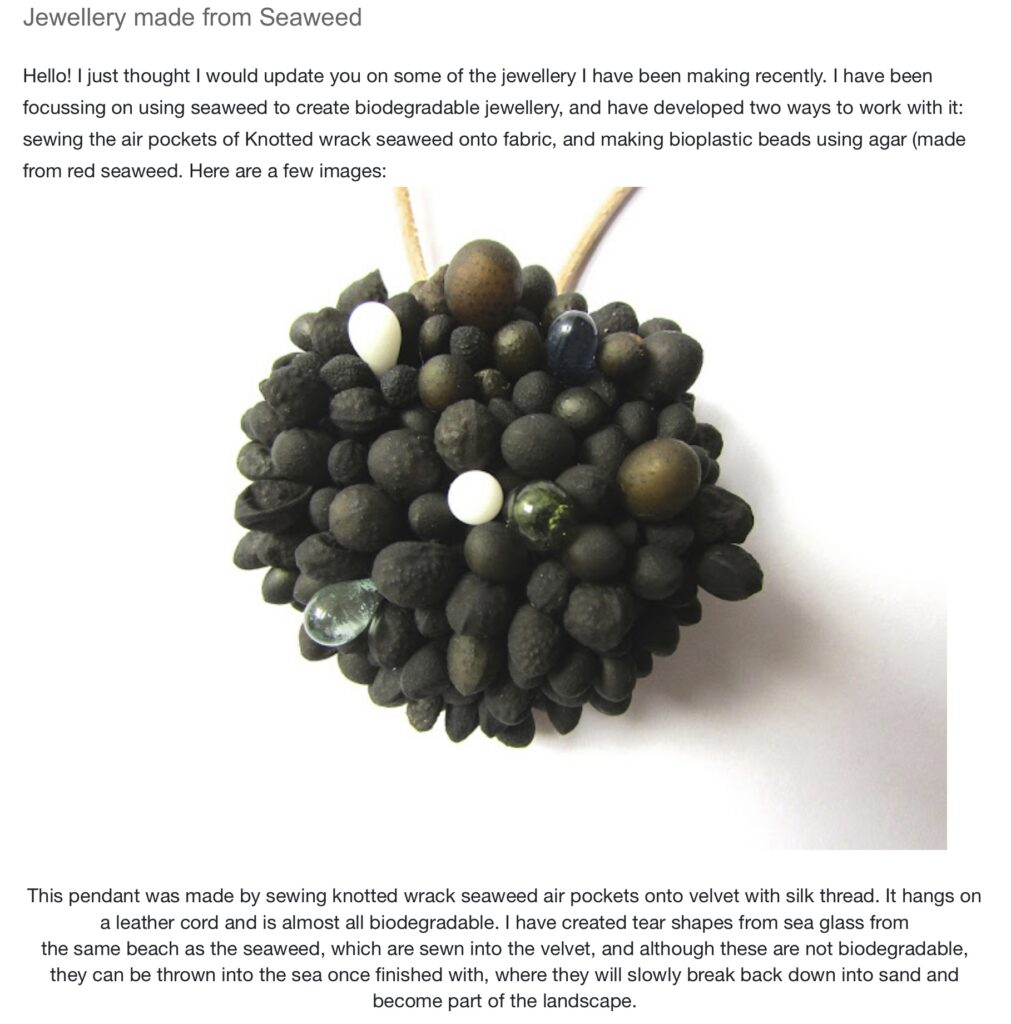 An artist, whose work I find awe inspiring is that of Jasmine Linningon.  She is an ex-ECA student who studied textile design.  Her delicate handling and labour intensive of seaweed as a textile embellishment result in luxury, unique pieces.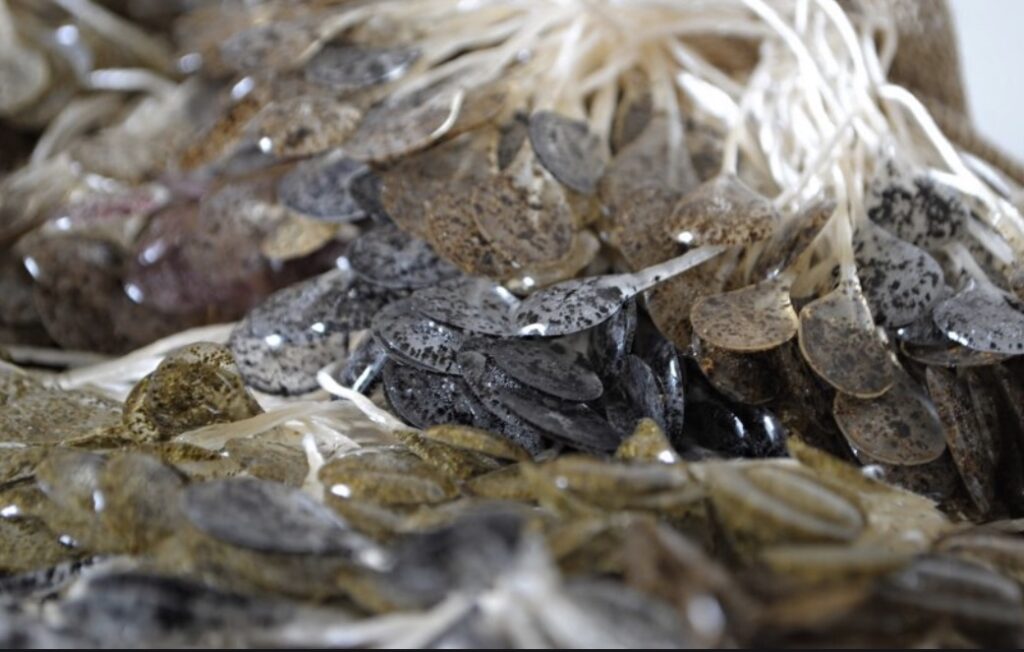 Karen Robertson is an artist who presses seaweed to create delicate art works.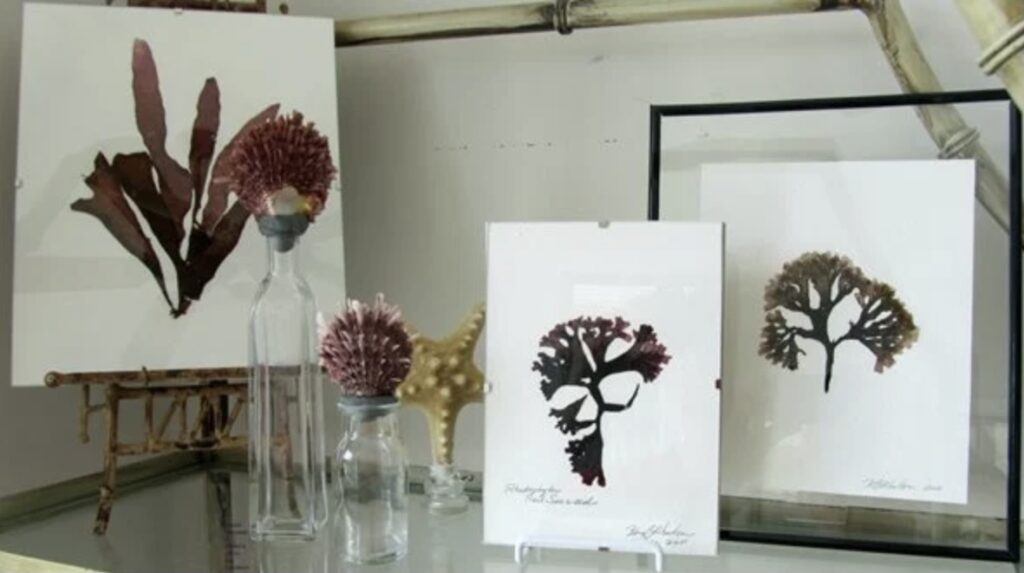 Lottie Goodlet is another artist who finds beauty in natural seaweed and creates delicate works that highlight the fragility of our seas.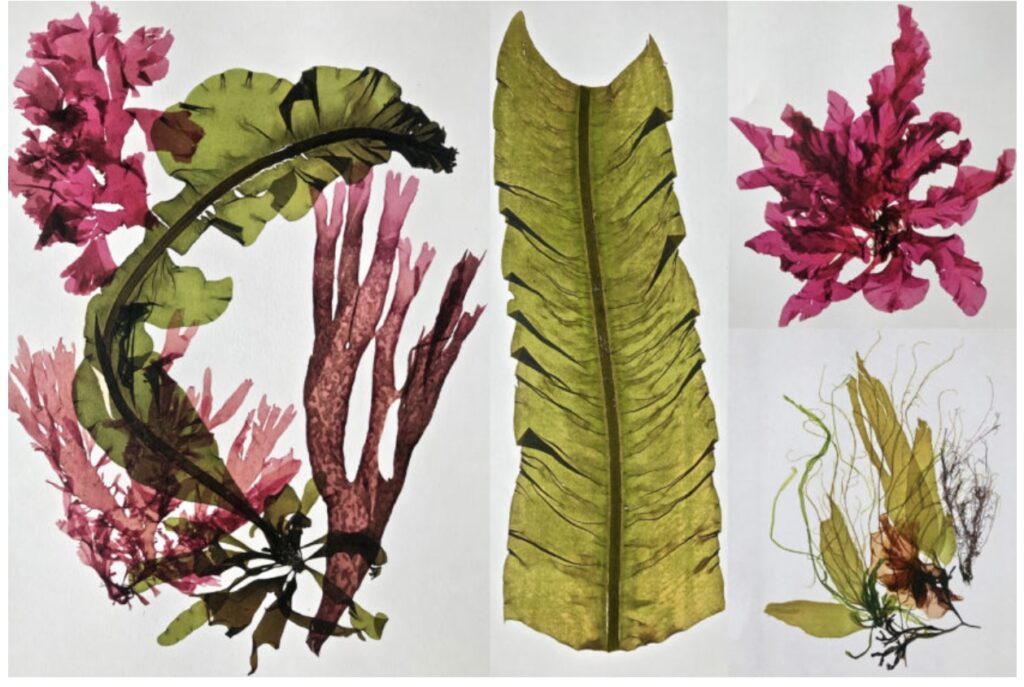 Violating Burt is an artist and textile designer who is trying to find ways of using seaweed.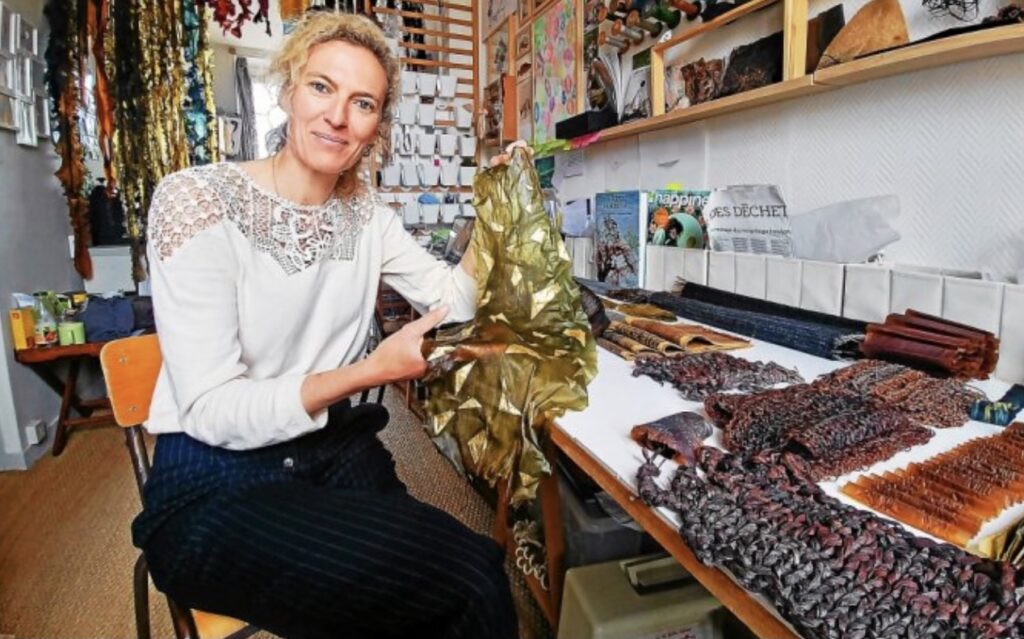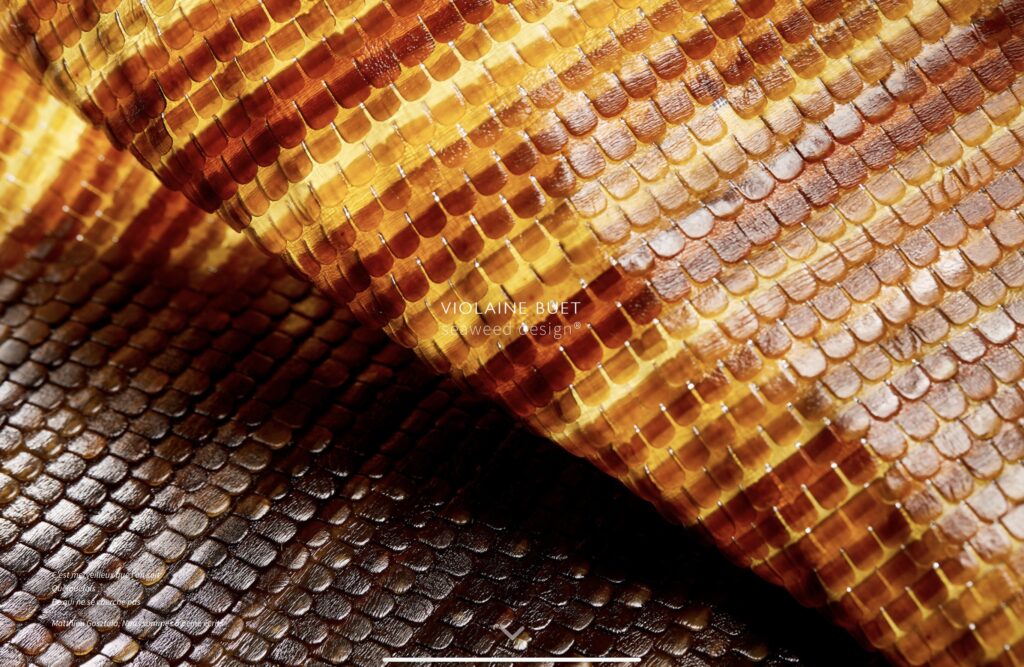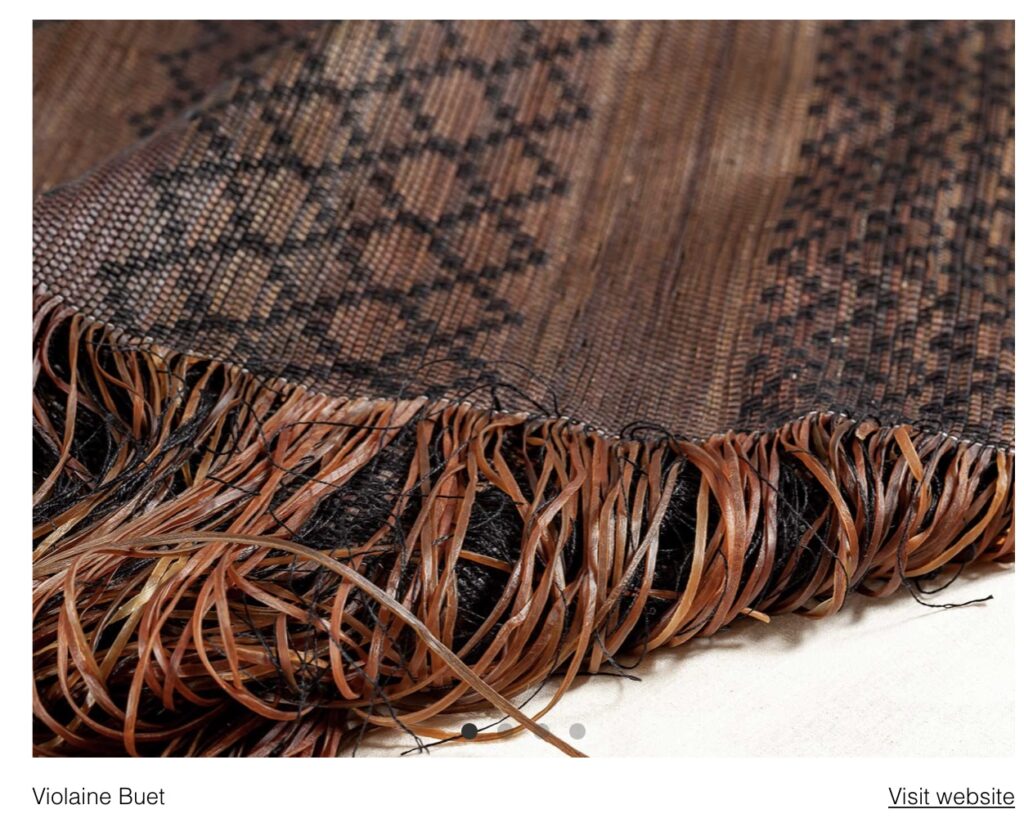 Villains Buet – textiles made with seaweed
In embarking on this project one of the most inspiring artists I have come across who uses seaweed as a primary material in their artistic practice is the sculpture Julia Lehman.  Her work is sculptural, solid and delicate all at the same time.  I think her work is breathtaking .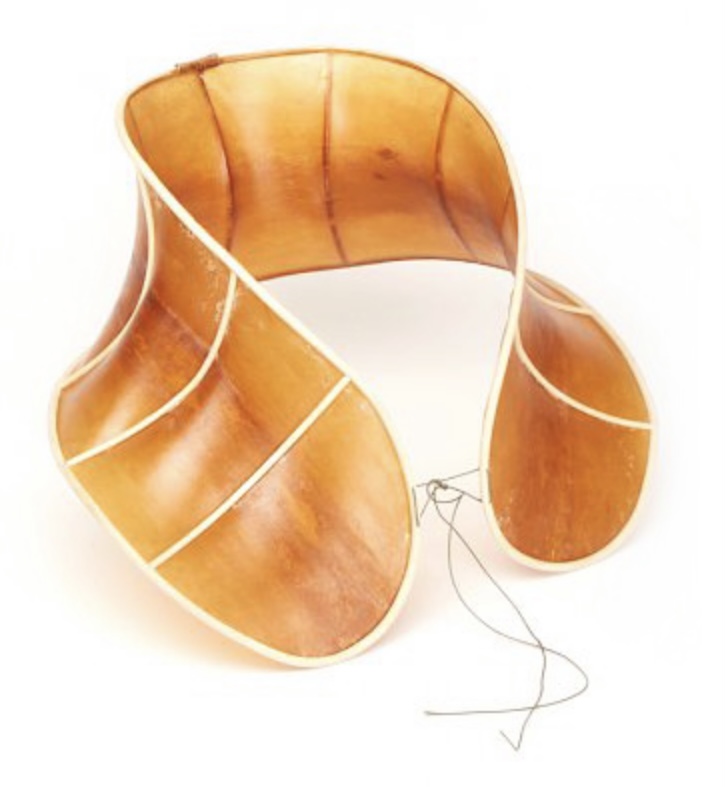 Julia Lehmann's seaweed neck cuff made from kelp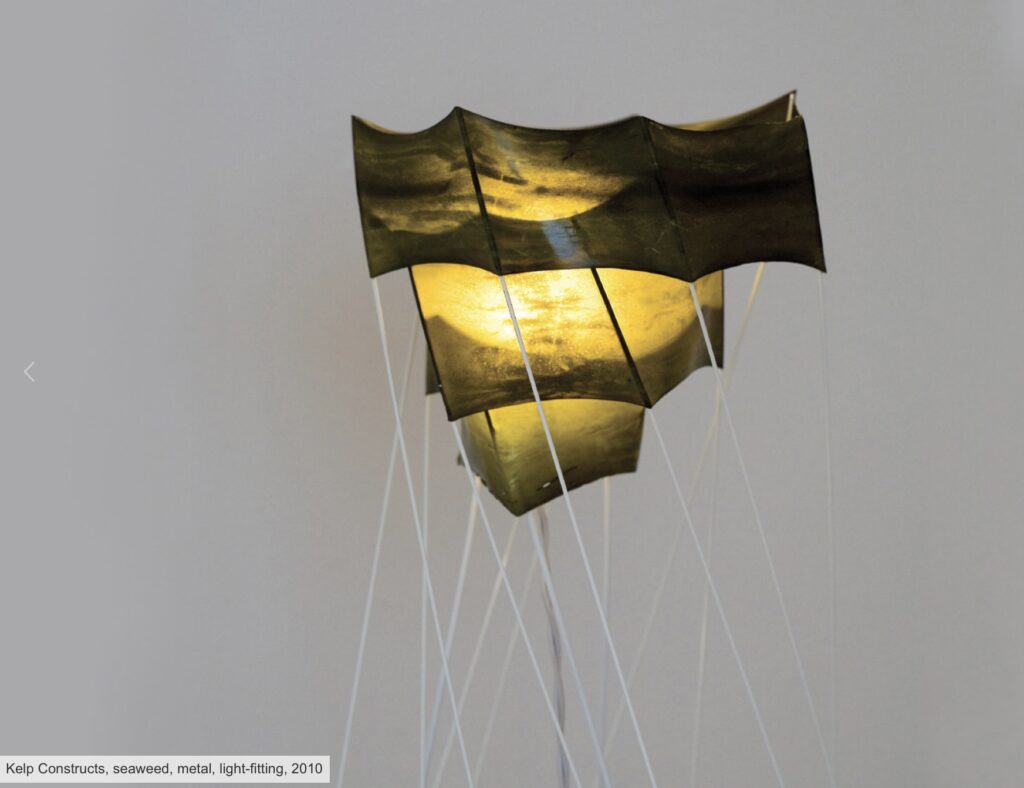 Julia Lehmann's  – seaweed light
Julia Lohmann's seaweed veneered bench