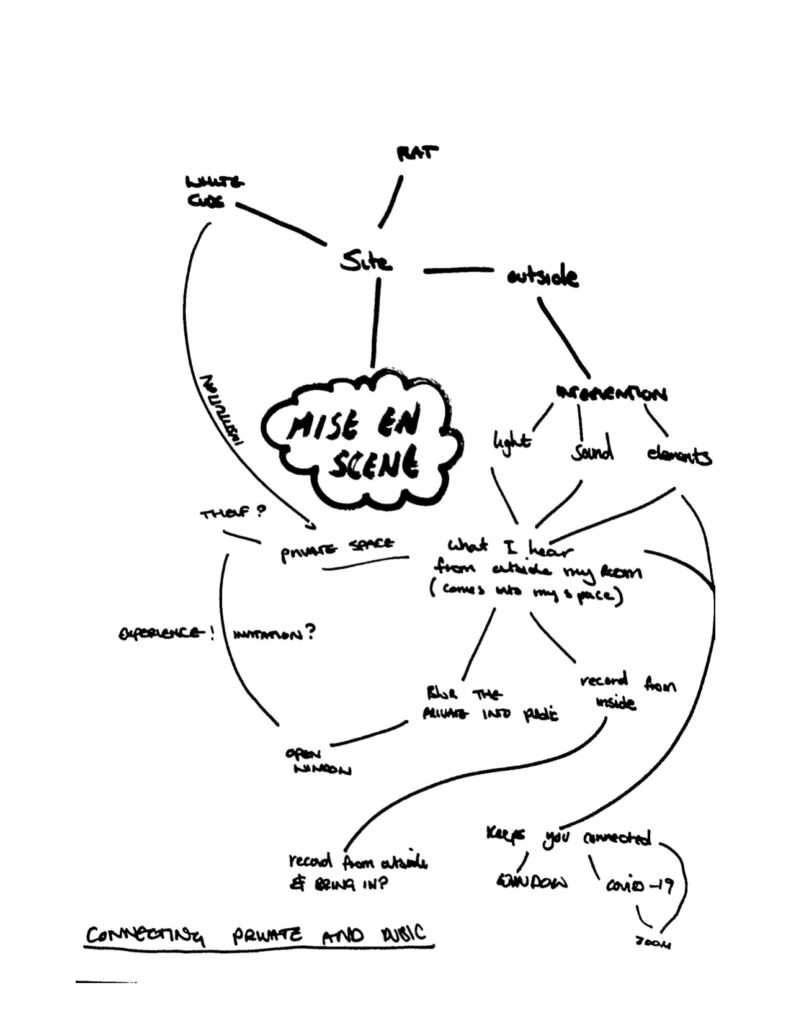 I have began this project by creating a mind map of where I would like to take the project 'Mise En Scene'.  I knew I wanted to respond to the space I have spent an entire year in lockdown in, and where I spend 90% of my time, my flat.
I began by just being in the space and absorbing and acknowledging the sounds I could hear coming into my room from beyond the four walls.  The idea that I was in my room with the curtains closed, door shut, that I could still experience the outside through sound and sight interested. A public space blending with a private space.
This idea that the outside was coming into my space even though I had tried to close myself off from the outside, made me think more about what is private vs public and how it doesn't apply to some elements. It also made me reflect on an experience that happened to me during the summer where I left my window open and someone walking past stole a pile of jewellery I had sitting on a table.
That experience for me was also a blurring of private and public space.