Artist Inspiration:
Mandy Barker, Sea of Artifacts, 2019
https://www.mandy-barker.com/installations
Raising the profile and creating a narrative around plastic debris found in the sea. Her specific intention is to increase the 'shock value' of seeing marine waste. She does this by coordinating her work with scientific projects, integrating statistics from the field with undeniable artistic talent. On the surface, this composition is just a collection of rubbish but her message decries that this is what the oceans may look like if we do not take action.
Angela Haseltine Pozzi, Washed Ashore, 2020

https://washedashore.org/photos/the-sculpture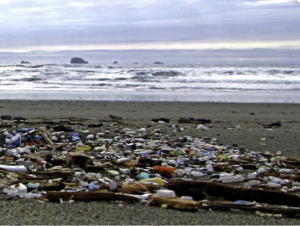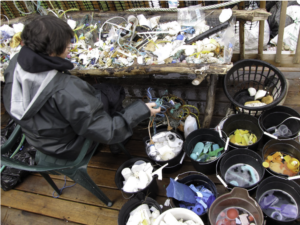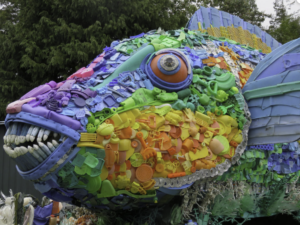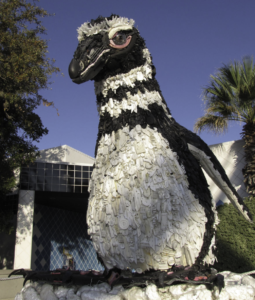 The beach. The process. The sculptures.
Using rubbish found on the beach to create beautiful sculptures that are at once art, environmentally conscious and raising awareness.
Images taken from:
https://medium.com/the-designing-north-project/five-artists-designing-an-emotional-response-to-ocean-plastic-d5b71e86aa8c