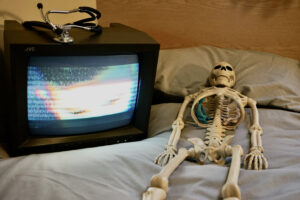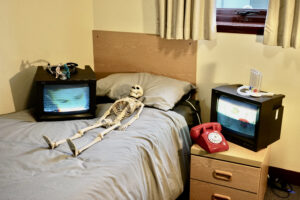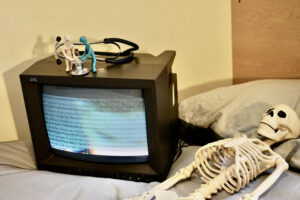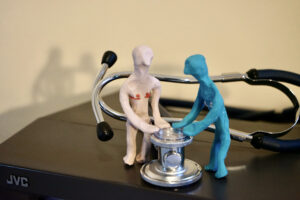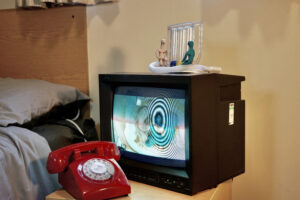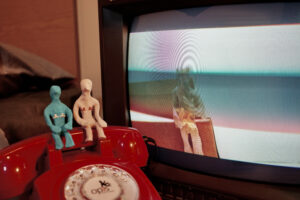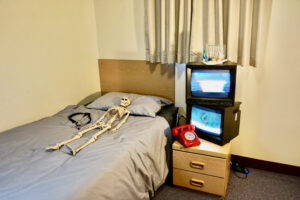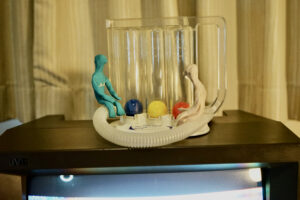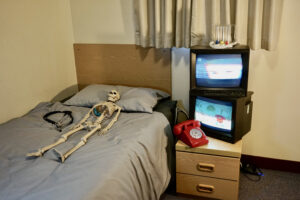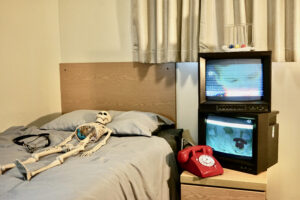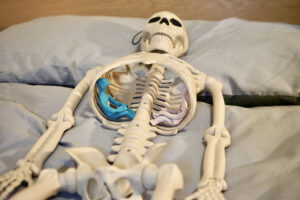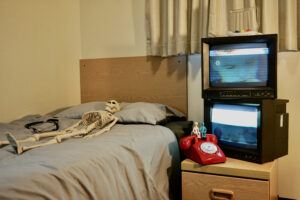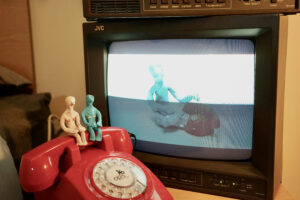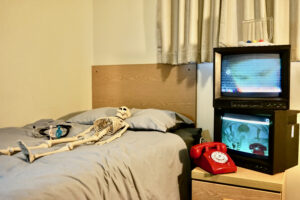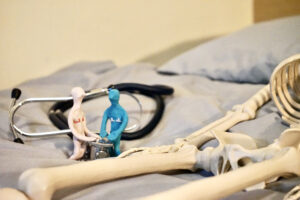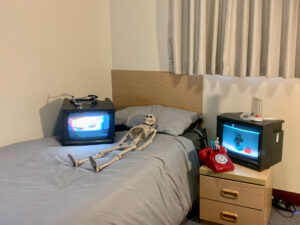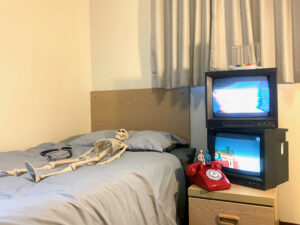 inner child, outer shell (2021) – Installation
This installation combines multiple elements of what I've been working on, including the 'inner child' film, which I have separated the animation and the live footage, showing the outer self along with the inner self. I tried different ways of displaying the screens – I like both ways. I made my bedroom look like a hospital room with the medical props. I also put the two 'pocket men' in the scene to reflect what was on screen. I want to create more 'pocket men' using Fimo so they can harden in position and I can sell them afterwards. This could be a possibility for the degree show.
Another way I'd like to try it out would be a split screen projected.