Installation of The Lammasmägi Burial.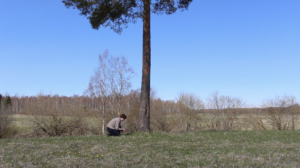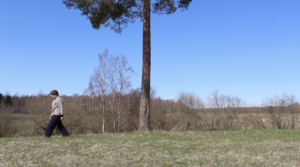 Video Link click here:  https://youtu.be/V8RAKa2OgXw
A lidded box made of Kunda clay containing a small sloped mound of Viirelaid island clay buried in the earth of the Lammasmägi site, a hill that used to be a busy inhabited island in an ancient lake.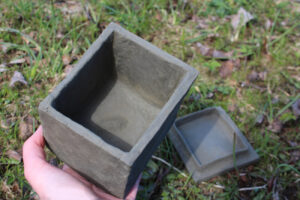 The sculpture before it is buried.