Since week one of semester two I have done more research into classically inspired although modern architecture. From this precedent research I have taken specific architectural, design, and material elements that I like and have used as inspiration in my new set of design plans.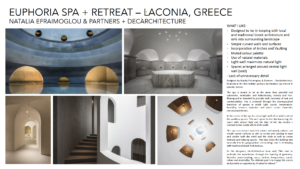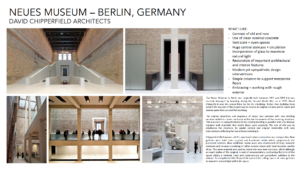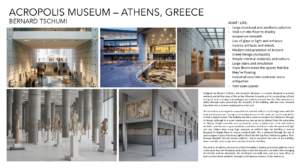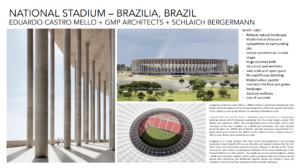 Form these precedents I particularly like the use of columns, voids, arches, vaulting, muted industrial and natural materials (stone, concrete, steel, glass, and brick), the muted colour palette, vast scale, large stairs and circulation, fluid curved surfaces, minimal detail, and that they are all sympathetic to their surroundings.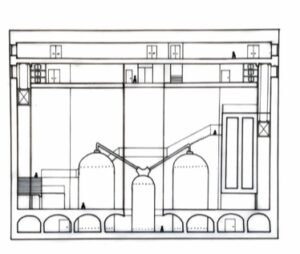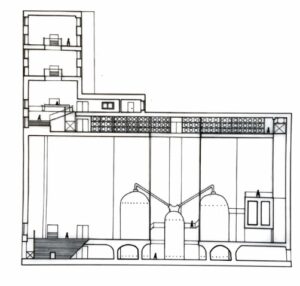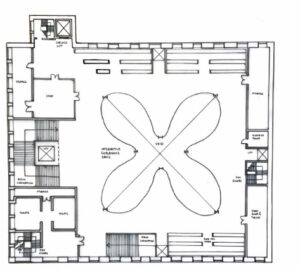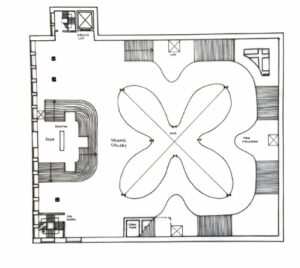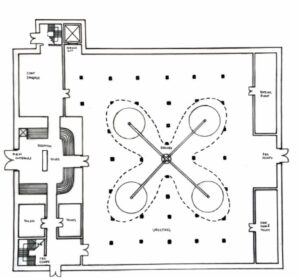 As with the previous design plan iterations there are fundamental structural problems which need to be sorted before developing my plans further. In order to do this I need to look more in-depth at the existing structure and redraw my plans sections and elevation. It is also integral that I begin drawing my plans and sections up on the computer. Despite this however I think that the overall proposal works well with each floor providing a distinct purpose, and creates a well balanced scheme. As developed from week one the Greek and president influence is clear with the foyer/reception reflecting the design of an amphitheatre. Moving the stairs around the edge keeps the floor plans open and allows the void to be the focal point within the space. Constructing a first floor which is accessible via the amphitheatre reception creates a ground floor space which can be used as a brewery. This viewing gallery above, with the void, frames the brewery equipment and allows it to be seen from above, making it a sculptural element within the space.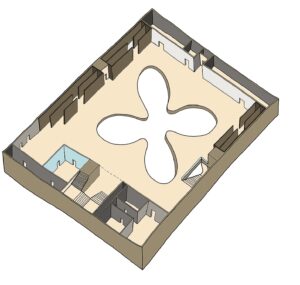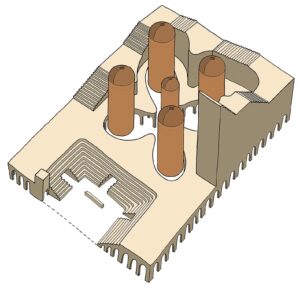 In week three 4C we began looking at our mini portfolios, compiling our projects in a way the is short and concise way that best communicates our presented work.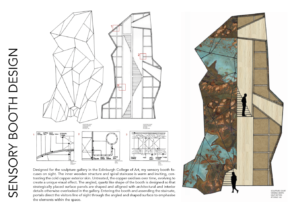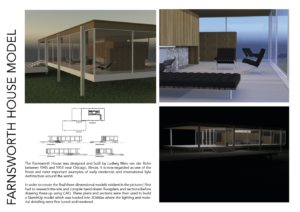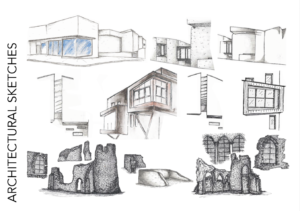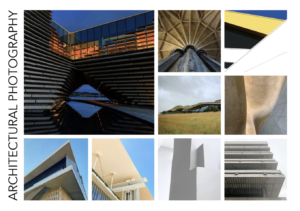 Although a good start the pages don't seem balanced, and others (the photography and sketch pages) require more information to give the work context (what the building is, what the drawings are of). The simple grid structure however is consistent and is something I will keep developing throughout the rest of the semester. I will also include other projects which best convey my varied skill base.