Developing Floor Plan design scheme one: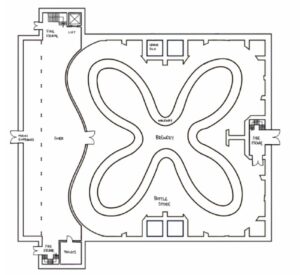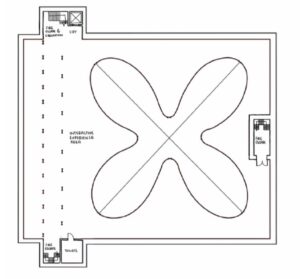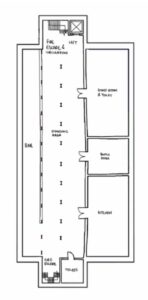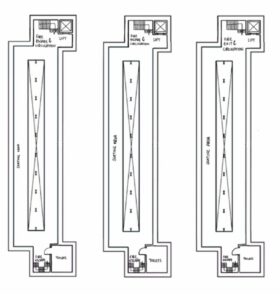 Developing Floor Plan design design scheme two: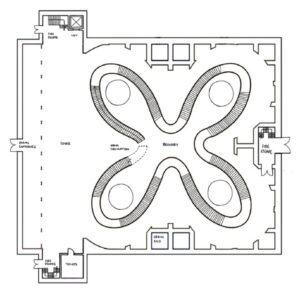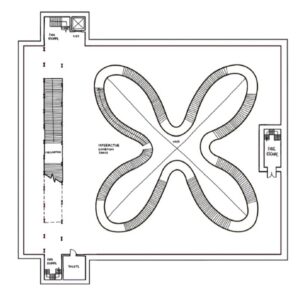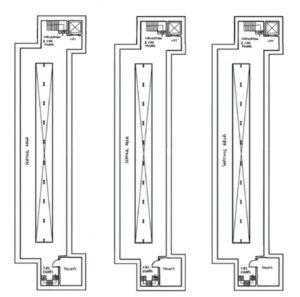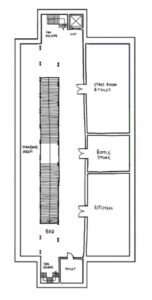 Unfortunately having done more research into the existing site I have realised that neither of these design iterations are possible (there are far more existing interior floors, walls and there is more interior structural walls than originally thought and the small attachment space used for lifts, stairs, and toilets can't be translated onto either side as this is too much of a structural alteration meaning that the fire escape and toilets need to be housed somewhere else). Despite however there are elements developed from the two that I find effective and will subsequently push forward into my developing work, including:
Logo shaped void (creates a statement piece in the centre of the space, is used as circulation to naturally guide people around the space, it opens up the building and will maximise the already huge scale, keeps the space symmetrical)
(despite issue with structure) Location of fire escapes at either side as well as the back maximises the exits, is symmetrical and does'nt intrude in the centre of the space.
Top floors used for restaurant and bar seating as well as kitchens and other auxiliary spaces keep the lower floors void of obstacles and means they can be open plan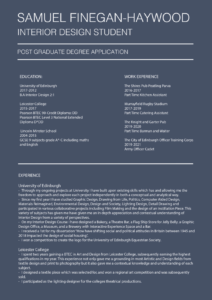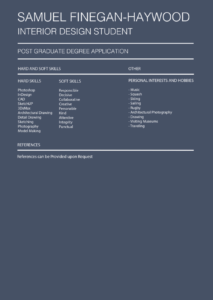 Also for 4C we began looking at the graphic layout and content creation for our CV, Personal Statement, and cover letters. I think this was a good start with the content converting my personality and future intentions in a personal yet professional way. I also like the simple graphical layout and use of colour to distinguish the text from the background in a way that is different and unique. Despite this however, there are changes to be made based on the feedback received.