Today, we speak to Jonathan Rans, Strategic Research Executive, about helping others create change, live music and the perfect Sunday.
What do you love about working at the University?
I love having varied and interesting jobs and the University certainly has provided that in the 12 years that I've worked here. I moved to the Research Support Office at the end of 2017, from the Digital Curation Centre (DCC) which is an international centre of expertise with a focus on building capability and skills for research data management.
What are you working on just now?
I am part of the Strategic Research Initiatives Team in the Research Support Office. We are a new team, working across the university to deliver evidence-based strategic projects. One interesting thing that I'm currently working on is looking at how we might apply horizon-scanning and futures methodologies to our research support here at Edinburgh.
Proudest moment at work?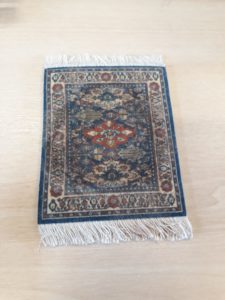 I like it when you send the bits of work you've done out into the world and people find use in them. Over the course of my career, I've developed a lot of tools to help people broker conversations in their own organisations and assess their own services and I'm always happy to hear that they have helped create change.
Favourite cake?
Lemon drizzle. I have already baked it for the RSO baking Fridays and it all went so it must have been ok.
What do like doing when you are not being a Strategic Research Executive?
I love live music and I go to as many gigs as I can. My favourite venue at the moment is The Caves.
Top 3 gigs?
Hmm, tricky… Toots and the Maytals would be one. Tom Waits is great live. And Hypnotic Brass Ensemble were awesome when I saw them recently.
Perfect Sunday?
Garden, sunshine, barbeque, a beer, a comfy seat and a P.G Wodehouse novel. And the kids playing nicely.
More from this author
Share