Since the Covid-19 Lockdown was enacted, I have not given myself credit for the progress made towards my doctoral thesis.
For months, I have been hyperaware of the daunting Annual Review that dictates my future as a University of Edinburgh postgraduate research doctoral candidate in Clinical Psychology. Ironically, I have been employing various avoidance strategies towards overall thesis progression and, more recently, my annual review. Though I take my studies at UoE seriously, due to personal mental health issues it has been difficult to not approach programme progression with near deliberate indifference. This state of mind, worsened by both increasing levels of Imposter Syndrome and school-centred Post-Traumatic Stress Syndrome, has clouded both confidence and intrinsic motivation.
I am a researcher, but I do not give myself enough credit.
Over the past week, I divulged to my UoE Mental Health Mentor (MHM) that I experienced a scary episode of suicidal ideation and a near emergency call to Samaritans. This episode came after a week of ruminating over a seemingly continuous series of unforeseen unfortunate events. After listening to me and providing pragmatic insight, she brought up an interesting distinction: mental health vs. mental wellbeing. Mental health, she explained, is a diagnosed snapshot of one's mental health at a given time (e.g. PTSD) and provides a description of what this diagnosis generally means for those affected. Mental wellbeing, on the other hand, is how one deals with their mental health (e.g. coping skills). For example, how one might attempt to prevent an anxiety attack brought on by PTSD is to breathe and ground themselves—slowly bring their racing thoughts and breaths back to their body and a tangible environment. This idea of mental health and mental wellbeing allowed me to take a step back and think about my doctoral progression thus far.
About a month into Lockdown, I was prescribed an antidepressant by my GP after I sought help for crippling hypervigilance I was experiencing. Over the next weeks I stayed in contact with my GP and informed both my MHM and supervisory team of the development. To my luck, I am surrounded by a professional, empathetic support system and was provided both time and understanding to get a grasp on this new chemical intervention to ease some symptoms of my mental health. After a short while, I realised I was finally making progress on my thesis—progress I felt confident and proud of—and, in turn, I was slowly restoring friendships that I had abandoned as a result of 'PTSD-ly' not trusting others. Thus, as my mental health was gradually improving, I was more able to improve my mental wellbeing by fostering relationships that are important and restorative to me.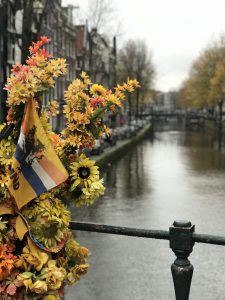 Therefore, though shakily, my mental wellbeing is recuperating—so much so that I have finally drafted the notorious annual review. However, this is not a success story; rather, this is a perspective story. I learned the importance of a 'good' annual review at my 10-week review in January 2020. Personally, and perhaps because I did not inquire about it, I had no idea the annual review ultimately dictated either whether or how I progress within my postgraduate career at the University of Edinburgh. Because I initially chose not to discuss my declining mental health and poor mental wellbeing with my GP, MHM, and supervisory team, the annual review (probably the most important 'assignment' due during the first year of one's PhD) and associated expectations were more daunting than needed be. Because I have been encouraged to be transparent with my local support systems, I have been able to work on how I interpret life situations. This 'perspective shift' is emotionally exhausting, but reaping the benefits of improving mental health AND wellbeing is worthwhile.
Though it may seem arbitrary and trite, I find the distinction between mental health and mental wellbeing a useful tool when grappling with challenging states of mind.
For example, many therapeutic approaches for individuals struggling with disordered eating behaviours encourage patients to make a distinction between themselves and their experienced eating disorder. As I was introduced to this approach while employed at an adolescent psychiatric ward in the States, eventually being encouraged to make a distinction between my mental health and my mental wellbeing seemed similar and thus a logical and pragmatic suggestion. I am sure I am not the only postgraduate student struggling with vacillating states of both mental health and mental wellbeing. To pursue any type of education with unseen circumstances is complicated. To communicate how life is affected by mental illness is uncomfortable. Doctorates are inherently 'independent' projects; however, to progress at an acceptable rate 'alone' is extremely difficult. To complete the infamous annual review when you can barely get a grasp of your own head? Near impossible.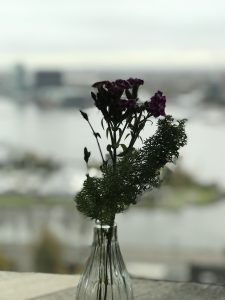 Without working on my mental health and mental wellbeing during this first year of my doctoral candidacy, I would not have drafted an (60 page) annual review. I would have left Scotland before the Lockdown was enacted. I would be beating myself up for not meeting my academic potential. I may not even be alive. Who knows? All I know is I have been able to meet an integral milestone of my doctorate because I chose to continuously seek help, work on how I interpret the most vulnerable parts of myself, and…
Forgive myself for perceived failures.
If you are experiencing some of the same doubts and concerns, please take a look at the following UoE support services:
IAD: https://www.ed.ac.uk/institute-academic-development/postgraduate/doctoral
The Advice Place: https://www.eusa.ed.ac.uk/support_and_advice/the_advice_place/
Student Counselling: https://www.ed.ac.uk/student-counselling
And a national suicide prevention charity:
Samaritans: https://www.samaritans.org/
Additionally, if you are in Scotland and experience low mood, depression, or anxiety Breathing Space can provide additional assistance in times of difficulty by providing a safe and supportive space to listen, offer advice and provide information.
Share