Research Bow provides an online space for the critical and civil exchange of ideas within atmosphere of mutual respect and sensitivity. Some blog posts* and other content on this site include topics that some readers may find offensive and/or emotionally triggering. Research Bow encourages readers and viewers alike to prepare themselves before proceeding. Reader discretion is advised.
There is no powerful inducement…than this: Know yourself
I once knew a boy, "M", with "mommy issues" who aimed to live without consequence. An unexceptional boy, he was aware that to live such a life would be deemed socially unacceptable. A selfish boy, he believed his desires trumped all others'. A forgettable boy, he wanted to be remembered regardless of respect. A loud boy, he aimed to stifle those he wronged. Determined, he honed the craft of deception—went to extreme lengths to be the most "interesting" and most slippery person in the room. A menial of no virtue, he practiced his craft until he could shift his focus elsewhere. Lacking literal and figurative strength, he concentrated on those already beaten, bruised, and bloodied by Life—virtuous souls distracted by the fatigue of resiliency. He slithered and sniffed until he located his target, whom was so bloodied before his slinky arrival that they…I…could not fend off his premeditated, gutless attack…Rape.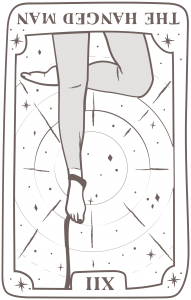 A spineless scavenger, he reared his hideous head. A Hanged Man in Reverse, he shaped his false prophesy—his own unhappiness—into my violation and burden. Satisfied with his cowardly deed, he slunk back behind his polished, inviting façade. A façade of a choir boy who kisses grans. A façade of a man leading boys. Not a tease, a trick. Not a man, a boy. Not a friend, a foe. Perpetually seeking opportunities to live and lie. Continuously pursuing relevancy in the eyes and mouths of impressionable others. Through the guise of ignorance, he dismisses Truth as rumours. Through the guise of professionalism and activism, he attempts to suppress survivors. Through the guise of virtue, he hopes to control this narrative, but…
I know who i am. do you know who you are?
Liar. "Truther". Jealous. Forthright. Slut. Virtuous. UNWORTHY. WORTHY.
Abuse of power takes many forms. The face of deception takes many shapes. But, I know who I am. I am neither a victim, an "other", a rumourmonger, nor a jealous coward. I am the expert of my own narrative—no longer wearied by Life, but impassioned with resiliency, unabashed forthrightness, and a clear concept of personal impact.
I know who i am. do you know who you are?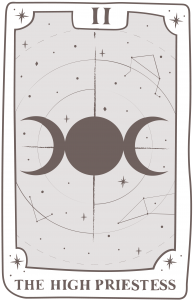 I, the scorpion, sting when I speak.
I, the black mamba, bite in my truth.
I, the High Priestess, guide myself through the deception.
An unapologetic, value-based existence is not yet fashionable. In theory, we all hope to have at least someone in our lives who provides unedited testimony to our actions—someone who grounds us. In practice, we are uncomfortable distinguishing benevolence from malevolence. In reality, we are timid in stinging and biting and thrashing against those who make us question ourselves in their intrinsic inferiority.
I know who i am. do you know who you are?
Sometimes people bring other people down so they can make themselves feel better—criticizing us to cover up the pain of their own failed dreams
Perhaps we have all encountered our own "M" who tears us down, acts without care, and corners us at our weakest points. Maybe we all know that slippery person who distorts the truth for personal gain. What if we are all survivors? And what if we could all thus live boldly despite the noise—unafraid to confront the loud deceivers and beat them at their own game. What if silence is exploiters' greatest tool? If we remain afraid of detracting, of saying "No", of stinging and biting our way to our purpose…
Who are we?
Be kind to yourself. Be brave enough to not be steamrolled. Be confident in your choices. Be tenacious in resisting narratives brought on by self-loathing or someone else. Be resilient enough to see past slippery façades of virtue, wellbeing, or selflessness. At the end of the day, can you face yourself? Do you know yourself?
Know who YOU are.
We are not women who crawl. We are not women who kneel. And for this we will be branded radicals. Revolutionists.
This post functions as a call for personal reflection.
With this in consideration, Research Bow is mindful certain blog content could potentially impact the wellbeing of individuals who have experienced corresponding traumas in their own lives.
As the present post includes content that includes references to topics such as sexual violence, it is both necessary and useful to provide help resources. If you relate to, or have been impacted by, the topic at hand, the University of Edinburgh provides (1) local and national helplines and resources for those affected by sexual violence and (2) support for survivors of sexual violence, which includes sexual assault and harassment.
Additional University of Edinburgh support services are also available below:
IAD: https://www.ed.ac.uk/institute-academic-development/postgraduate/doctoral
The Advice Place: https://www.eusa.ed.ac.uk/support_and_advice/the_advice_place/
Student Counselling: https://www.ed.ac.uk/student-counselling
And a national suicide prevention charity:
Samaritans: https://www.samaritans.org/
Additionally, if you are in Scotland and experience low mood, depression, or anxiety Breathing Space can provide additional assistance in times of difficulty by providing a safe and supportive space to listen, offer advice and provide information.

* This blog post was prepared by the denoted Research Bow contributor in their personal capacity. All opinions indicated/expressed in this post are the contributor(s) own and do not reflect the views of the Department of Clinical Psychology, the School of Health in Social Sciences, or the University of Edinburgh and their affiliates.
Share