You can disagree without being disagreeable
–Ruth Bader Ginsburg, U.S. Supreme Court Justice
I do not typically engage in 'making friends' because the motions have never been simple for me. Unfortunately, emotional maturation and professional development have not increased the frequency or success in my cultivating 'friendships'. So, networking? Not a strength.
Not too long after acceptance to and arrival at the University of Edinburgh, a few colleagues kindly introduced themselves to me and gently encouraged me to become more involved with activities hosted both by (PGR reps!) and for PGR candidates. Though I was quite comfortable emotionally and physically distancing myself from my newfound colleagues and avoiding social activities, eventually I became more accustomed to what being a PhD Clinical Psychology candidate meant to me. I became more involved in my research group, became a member of Research Bow, co-lead mental health awareness events, practiced transparency with my UoE Mental Health Mentor…
To what end?
When it comes to conceptualising and appraising the actions taken, a spontaneous conversation with a colleague ignited an idea with a frank, "What are we doing [a PhD] for, anyways? What is our impact? What does all the work we are conducting, writing, and submitting ultimately do? How is what we are doing relevant?"
So, what are we doing?
Though initially expressed out of situational frustration, how PhD candidates conceptualise impact before earning our degrees is not an inappropriate or unusual inquiry. Typically fuel for emotional maelstroms and vocational uncertainty, making meaning from current professional positionality (i.e., student/candidate vs. early career researcher/post-doc vs. professor/clinician, etc.) is a critical step in professional development. With that in mind, after our conversation, I carefully thought about that concept—what is my impact?
As, again, I am not one for making friends, my initial thoughts were, "My impact is non-existent". I mean, how does one measure personal or professional impact? Colleague engagement? Publication output? 'Timely' program completion? Multitasking proficiency? Family pride? Relationship resiliency?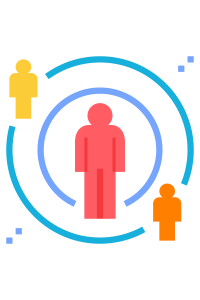 How about idea sharing? With the gentle, yet purposeful nudging of my colleagues, I became involved in a variety of activities and initiatives. As a direct result, I had to communicate my ideas and insights with not only my colleagues, but supervisory team, critical friend, academic development trainers…I had to learn how to share my ideas regardless of Imposter syndrome, differing opinions, and clashing personalities. With this near compulsory exercise spearheaded by my supportive colleagues, so far I have practiced idea sharing* by (1) presenting at conferences, (2) publishing research, and (3) highlighting race-based inequalities (from subjective, lived experience).
Upon reflection, my idea sharing has been validated* by Scottish government recommendations, internationally cited, co-published with my spouse, contributed to (clinical) professional training, and shared experiences surrounding mental health. Neither a comprehensive list nor impressive feat, in isolation, these undertakings (to me) are impact-less. Meaning, do I cling on to limited, pre-career, opportunistic triumphs or do I move forward? Is impact only better conceived post-program completion? Post-doc/clinical placement?
WHAT EXACTLY IS IMPACT WHEN ONE REMAINS IN INSTRUCTION?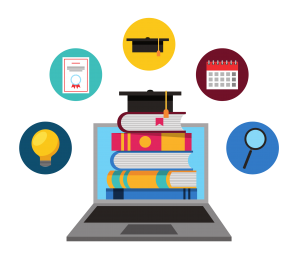 Whether personal or professional narrative, impact does not begin in media res. Perhaps impact is a transformative process that emerges when idea sharing morphs into idea synthesis?
To the misfortune of my ambivert personality and preferred level of emotional shielding, synthesizing ideas (within the realm of academia) typically involves more than one person. Therefore, to actualize "impact" and further investigate what that notion means to me, I had to not only deepen existing collegiate relationships, but foster new connections.
So that's the dissenter's hope: that they are writing not for today but for tomorrow
–Ruth Bader Ginsburg, U.S. Supreme Court Justice
Eventually, I met by chance a colleague with which I quickly developed a friendly rapport. Over numerous COVID-acceptable—mostly virtual—meetups, we discussed what our PhD endgames were. We discussed holes in research and practice, personal goals, and hesitation to insert ourselves into our work (lest we be too emotional or inadequate…). The topic of "impact" resurfaced, and, eventually, we connected over a mechanism of impact that resonated with us: knowledge-making (impact) not being grown out of consensus, but of dissention.

Now, together, we are creating individual routes of meaning-making—of impact. In our respective projects, we are forging pathways to catch glimpses of the impact we aim to put into practice. Hence, by engaging in the transformative process of idea sharing with a friend/colleague, idea synthesis occurred and thus inspired a notion of individual impact.
Further, the professional environments in which we foster our academic attitudes influence our distinct perceptions of "impact". As a community of postgraduate research (PGR) candidates in various departments and schools across UoE, we must continue to support our colleagues and combat various manifestations of Imposter Syndrome. A genuine atmosphere of professional development and support could encourage idea sharing, influence idea synthesis, and possibly result in more satisfying outputs of "impact" (e.g., research findings, artistic renderings, novel theories, adjusted approaches, more thorough discussions). A healthy culture of intellectual growth and impact realization could not only benefit individual program satisfaction, but research group/centre output, as well.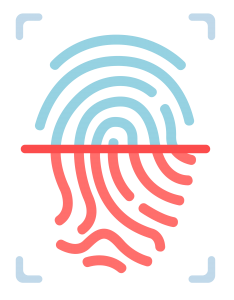 Unique conceptualizations and implementations of "impact", of dissention to existing status quos, of our purpose as PGR candidates, is why initiatives like Research Bow exist—the power to decide to change the world or better connect to the public is in our hands. Leaving our mark in our respective fields and making a lasting impact looks like however we want it to. We just have to be brave enough to make "impact". Thus, we do not have to cling to limited, pre-career, opportunistic triumphs. "Impact"—in the midst of instruction—is what we make it.
Fight for the things you care about, but do it in a way that will lead others to join you
–Ruth Bader Ginsburg, U.S. Supreme Court Justice

*This blog post was prepared by the denoted Research Bow contributor in their personal capacity. All opinions, hyperlinks, and examples indicated/expressed in this post are the contributor(s) own and do not reflect the views of the Department of Clinical Psychology, the School of Health in Social Sciences, or the University of Edinburgh and their affiliates. The University of Edinburgh and associated entities do not share, support, or endorse in any manner any external content and/or media associated with this post included for representative purposes.
Share