Nursing Now at the Royal Edinburgh Hospital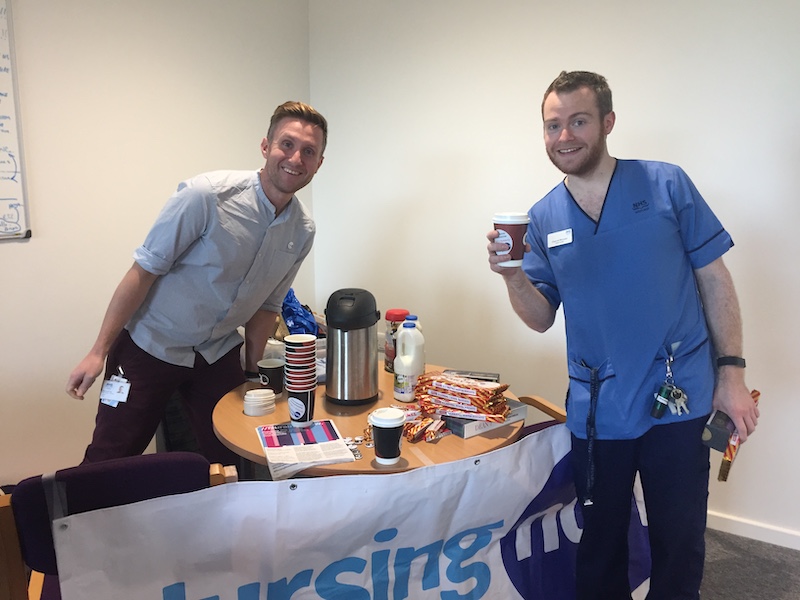 On 5th October 2018 University of Edinburgh Nursing Studies alumni and PhD student attended the Royal Edinburgh Hospital to bring awareness to the Nursing Now campaign and to once again show our thanks and support for nurses who do a tremendous job!  This was an intimate event which provided the opportunity to share ideas and challenges in the nursing world.  Again, this invaluable  conversation was facilitated by coffees and biscuits organized by University of Edinburgh alumni and students and supported by NHS Lothian executives.
If anyone has further comments, feedback or would like to get involved with the Coffee Rounds and Nursing Now please email Andrew.
Share