Love to Read programme
The Love to Read programme has been designed to increase children's (age 8-11) reading motivation and engagement, and support teachers' understanding of research and practice in this area.   The programme includes research insights, children's perspectives and classroom activities (created with teachers) to embed  six research-informed principles into practice.  These principles are summarised below:
Access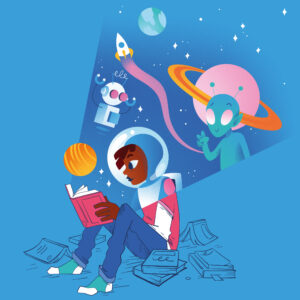 Children have regular and easy access to books at school that align with their reading habits and interests.
Children are more motivated to read when they have access to a wide range of reading materials (Gambrell, 2011), but specifically reading materials which reflect their interests and abilities (McGeown & Wilkinson, 2021).
Choice
Children have choice over their independent reading activities and schools have the structure, and children have the skills, to ensure 'good' (i.e., skill and interest aligned) reading choices.
Giving children control of their independent reading activities through choice is central to supporting motivation to read (Guthrie et al., 2004; 2007; McGeown & Wilkinson, 2021).  However, children vary in their ability to make 'good' reading choices and will need to learn skills to do this successfully.
Time
Children have regular quality time to read books they engage with in school and at home.
Time spent reading books, rather than other text types, improves children's reading skills (Guthrie et al., 1999; Mol & Bus, 2011; Torppa et al., 2019, van Bergen et al., 2020) and out of school reading is particularly important.  During reading, children's depth of reading engagement (i.e., cognitive and affective engagement) is important, not just the amount of time they spend reading (behavioural engagement
Connection
Children can access and choose books, and book reading activities, which are personally relevant, and relevant to their reading goals
Personally relevant: Characters and stories which feel personally relevant lead to enhanced engagement with the text (Calarco et al., 2017; Kuzmičová and Cremin, 2021; Oatley, 2016).
Relevant to reading interests/goals: Children are more engaged when reading if the books they read, and the reading activities they participate in, align with their reading interests, goals, and the reading experiences they are seeking (Guthrie et al., 2007; McGeown et al., 2015; 2020; 2021).
Social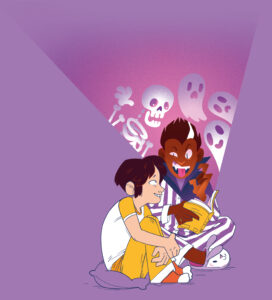 Children have the time, opportunities, and the skills, to share and discuss books with others.
Social reading environments and informal book talk create 'richly reciprocal reading communities' (Cremin et al., 2014). Social interactions can take different forms and can include talking about books with others (i.e., friends, peers, teachers, family, etc), sharing books, etc (Gambrell, 2011; Guthrie et al., 2000; 2007).  However, not all children feel confident doing this, and not all children naturally enjoy social reading interactions (Guthrie et al., 2007).
Success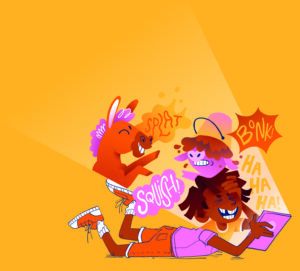 Children have a broad range of positive and successful reading experiences, can set meaningful goals, and recognise their growing success as readers
Perceptions of success are central to theories of what motivates children to read (Ryan & Deci, 2000; Wigfield & Eccles, 2000) and reading skill has been widely cited as important for reading motivation and engagement (Toste et al., 2020, van Bergen et al., 2020). However, a broader conceptualisation of success is essential for children to set meaningful goals and see themselves developing as readers (McGeown & Wilkinson, 2021).
Definitions for children are as follows:
Access: I can access books I enjoy
Choice: I know how to choose books I will enjoy
Time: I have quality time to read at school and at home
Connection: I can access and choose books which I connect with
Social: I enjoy sharing and discussing books with others
Success: I have positive reading experiences and feel I am developing as a reader