When a user selects to launch a Learn course, they are taken to the course's home page. In Blackboard, this is called the course 'entry point'. By default, this is set to the Welcome page. However, you can change this – indeed we recommend changing this after Week 1 of Semester start.
To change the course entry point, go to the Course Management panel (below the main Learn course menu) and select Customisation>Teaching Style.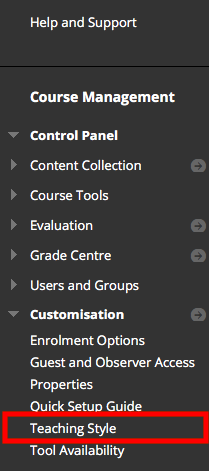 Scroll down to Select Course Entry Point and select from the drop down list the content area you wish to be the home page of your Learn course.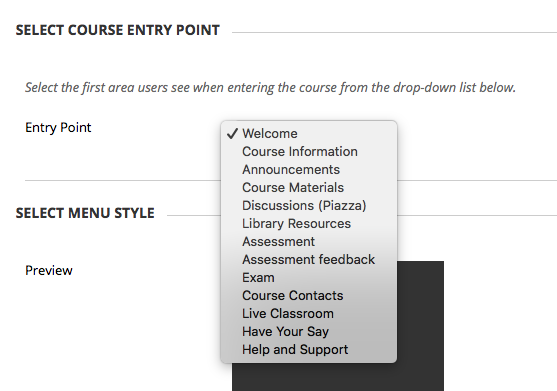 Finally, select Submit.
You may wish to consider using the Announcements page or the Course Materials page as your home page.
Share