The new Content Editor is now available in Learn and brings a much needed upgrade to the main interface for inserting content into pages, posting discussions, and essentially any place you can add rich-text content in Learn.
I'll use this blog to highlight some key features that you might be interested in. Information Services have provided the video below with a more general summary:
Video | New Text Editor within Learn – An Overview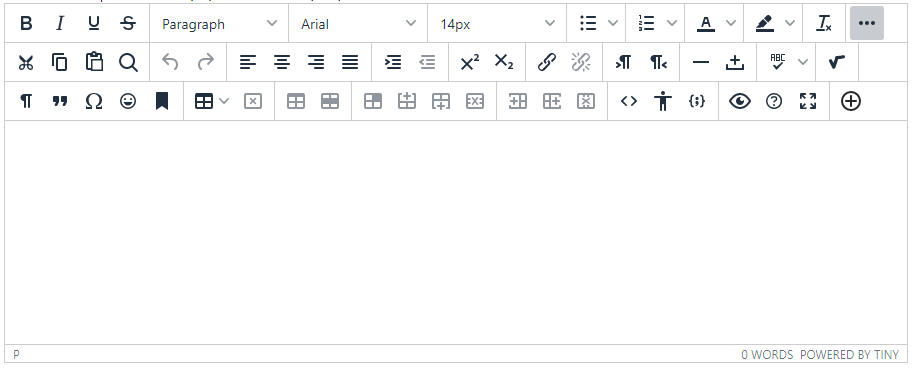 Copy / Paste
For me the biggest issue with the previous content editor was how it forced all formatting and background code to be included when copy/pasting content. This would mean unwanted formatting and HTML and inline JS elements could be copied into your pages when moving content from an existing webpage or document.
The new paste approach allows you to choose to remove formatting when you make you paste. It will do this in the form of a modal box rather than being the default option.
As a general habit I tend to review my content in the HTML source view in the editor to check that unwanted inline styles have not been included.
Adding Files/Images
This is the biggest change from the existing interface. The previous add file / image buttons allowed you to upload a file/image or link to a URL where the external resource was located. These buttons have been removed and replaced with an "Add Content" button – which is the very last icon on the bottom row.
This will open a modal window with varying options for adding content. This approach can be used for adding links to files, or displaying images, or embedding content from an external source.
There is still the hyperlink option for linking to external files. But you would now need to use the HTML editor to embed an image from an external URL.
HTML Editor & Code Sample
The HTML editor now has syntax highlighting and is generally much better. In the past I often have had to build my HTML in another text-editor and then paste into the Learn HTML window, but the new HTML editor should make adjusting HTML code much better compared to the previous approach.
There is also now a code sample tool to allow you to present example code snippets with syntax highlighting, etc without having to manually format how this is presented. This currently supports 10 languages, and I can investigate to see if this can be extended further in the future.
Accessibility Checker
There is now an accessibility checker button which will do a basic check for any accessibility errors in your content and suggest what needs to be adjusted and in some cases allow you to repair the issue from the warning screen.
This is a great idea and something that is important to start using on a regular basis. I have not had time to test this with real-world content on a large scale, so please do let us know in lt-support if you have any issues with the accessibility checker.
Share