Creating a Top Hat Student Account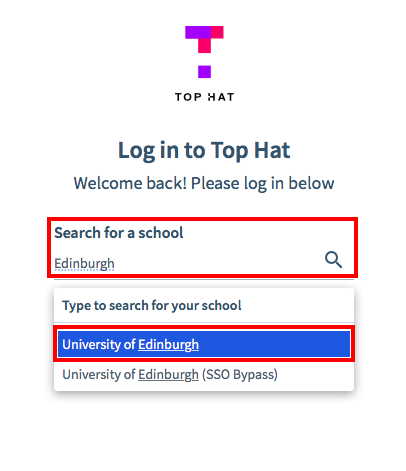 Select 'Log in with school account'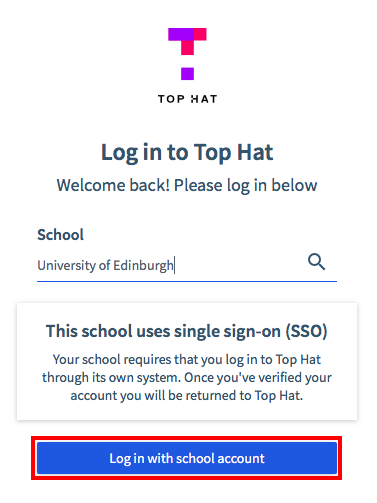 You will be taken to an EASE login page. Login with your normal UUN and password.
Once signed in you will be asked to choose your system role for Top Hat. Click on the Sign-up as a Student button.
You will be asked for a course Join Code – your lecturer will provide this to you.
Click on the Join this Course button.
Logging in to TopHat
The best way to use Top Hat is via mobile app.
Apps are available for free for IOS and Android Users. Search and download the app from the App Store and login with your UUN@ed.ac.uk email address (eg s1234567@ed.ac.uk).
If you do not have an Android or iOS device you can still login via web browser on your device and take part in a session. Login using this link: https://app-ca.tophat.com/login
Further instructions for using Top Hat as a student can be found here:
https://www.ed.ac.uk/information-services/learning-technology/electronic-voting-system/students
Share