The following instructions were written with external examiners in mind. However, they apply to any fellow instructor on your course with whom you would like to share student submissions via Turnitin.
Access the course in Learn and navigate to the Course Management panel (below the main menu)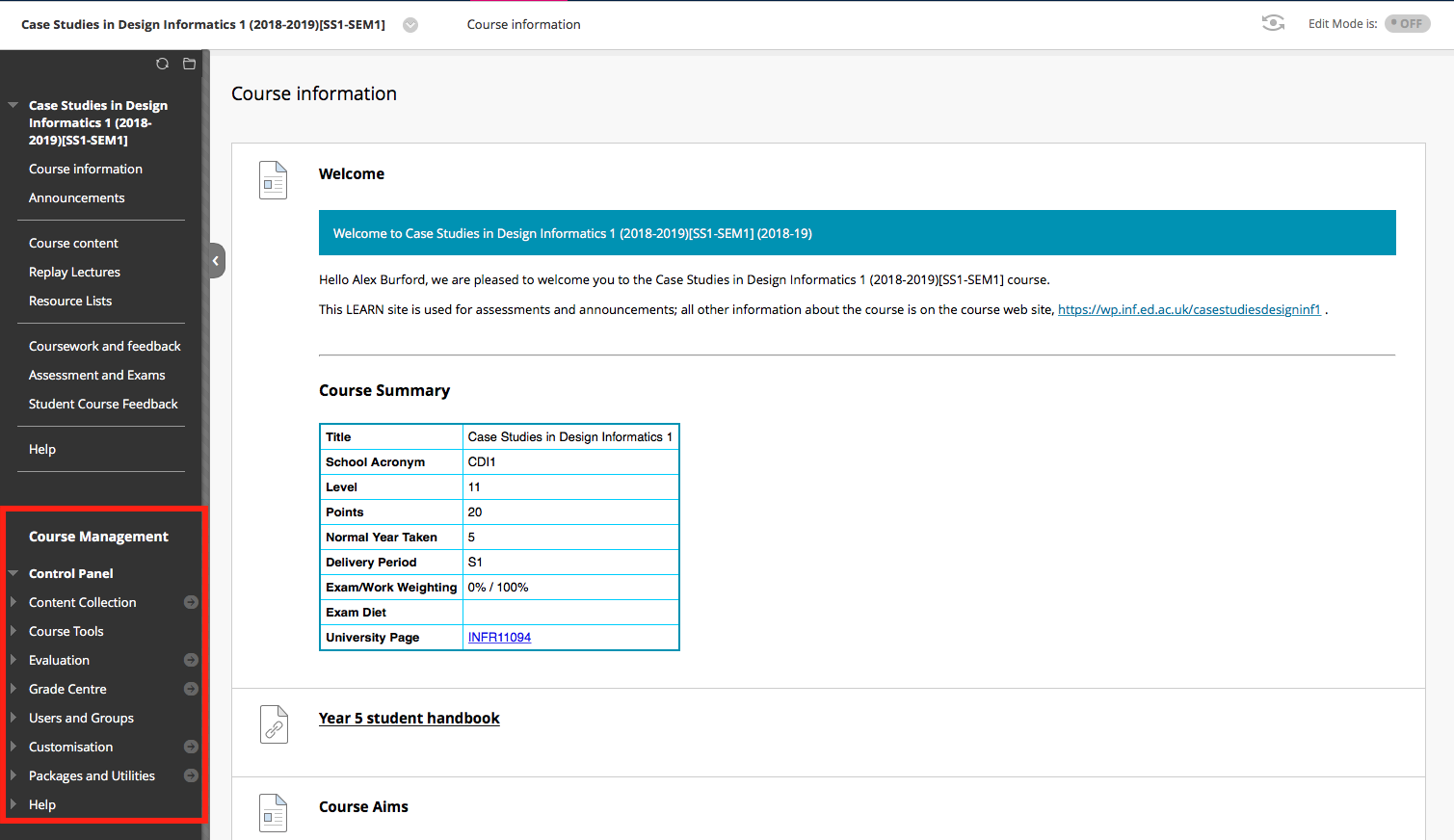 Select Course Tools>Turnitin Assignments

Select the Title of the Assignment

Select the Grade to open the paper. Note: you can order by any of the column headings.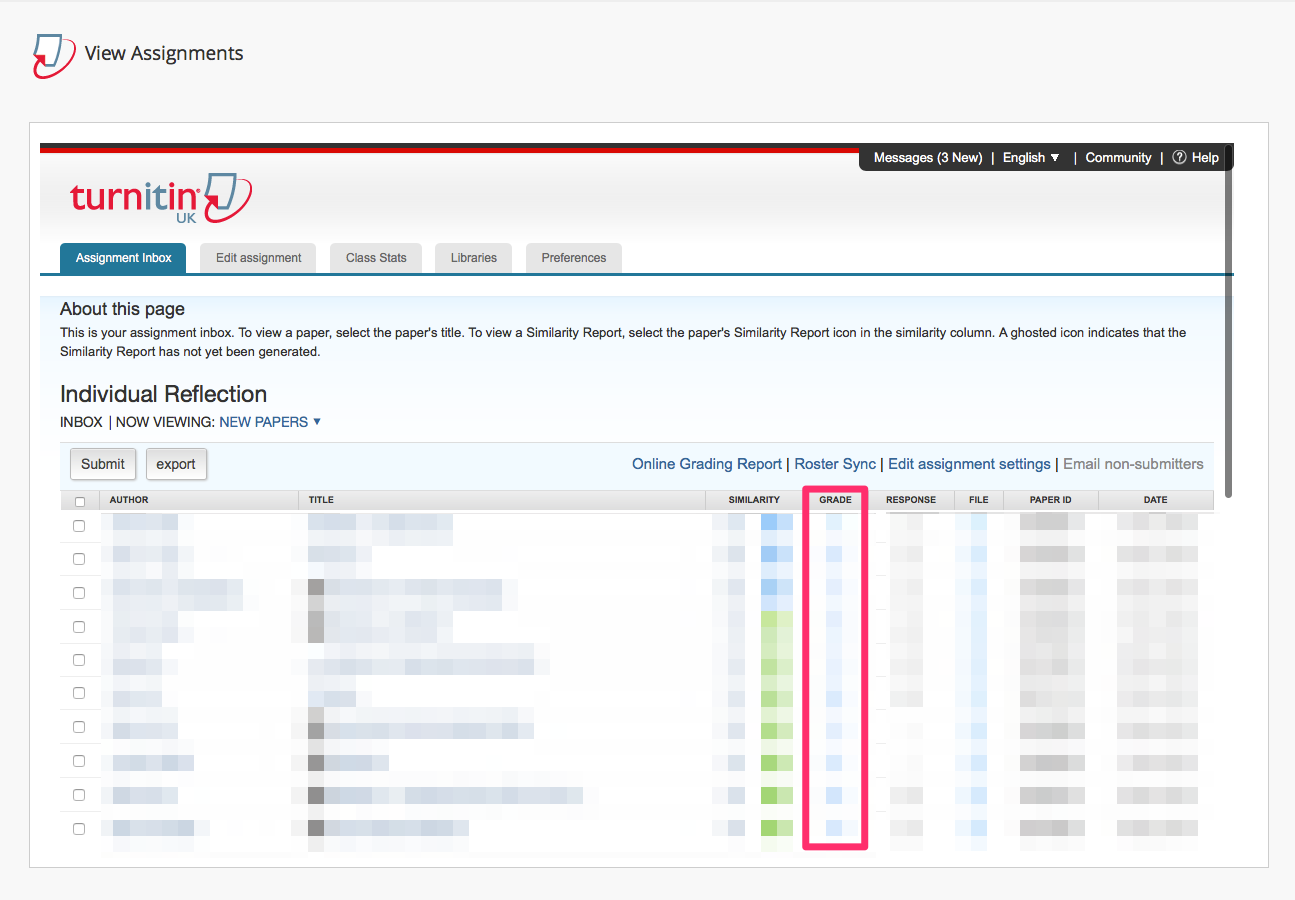 Share