If you've been asked to take attendance in one of your classes, it may help you to know that you can do so, very easily, using the in-class polling tool called TopHat.
Here are the steps you need to follow:
– Create a professor account in TopHat. Please note: you can have *either* a student account, *or* a professor account, but not both. Students with an existing account will therefore not be able to create a separate professor account. We do, however, have several dummy professor accounts available – please get in touch for further information.
– ask the course organiser to add you to the course in TopHat
– Go to https://app-ca.tophat.com/  and enter the course for which you are taking attendance
– Share the 6 digit course Join Code with your students. It is a good idea to do this in advance of class, by sending an announcement.
– Select the Create button in the top left of the screen and then select 'Take Attendance'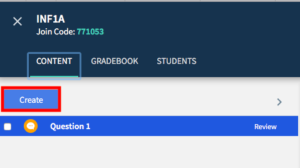 – Select 'Take attendance'

– This will display a four digit code. As long as your device is connected to the projector in the room, students will see this four digit code clearly. Instruct the students to open TopHat (some will have the app, others will access via a web browser) and enter the appropriate course. Instruct them to enter the 4 digit code for attendance. You'll probably want to give them a few minutes, to ensue everyone's had a chance to login and register their attendance.
– Remember to select 'Finish' after this time. This means the four digit code will disappear. If any latecomers who did not register their attendance approach you at the end of class, please forward their names to the course secretary.
---
RELATED LINKS
Information Services support pages
Share