Things to do in Edinburgh for Geoscience Students
Things to do in Edinburgh for Geoscience Students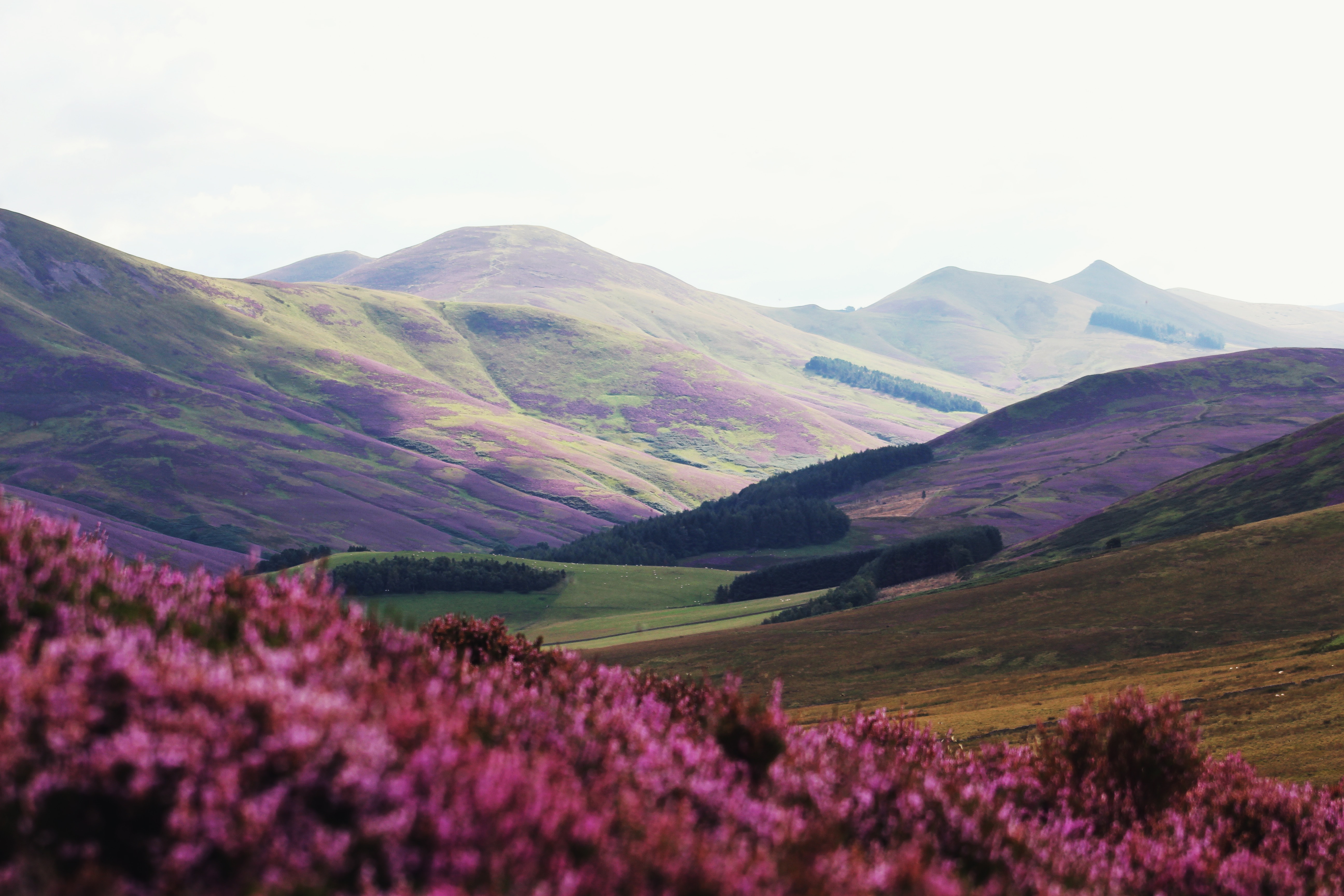 Reading Time:
4
minutes
Edinburgh is known worldwide as a city of great scientific importance; from the geological discoveries of the 18th century to the current progressive research taking place in the university – our small city is bursting with fantastic geological sites and attractions.
And so today I'm going to take you on a whistle-stop geosciences tour around Edinburgh including historical sites, family fun and even an extinct volcano. All places listed are within walking distance of either Kings Buildings or Central Campus so if you are pushed for time, there is no need to worry!
Arthurs Seat
Of course the first place that comes to mind would have to be Arthur's Seat – an extinct volcano overlooking Edinburgh. The volcano was active in the early Carboniferous period when Scotland was covered by a warm shallow sea, even today many fossils of carboniferous plants can be found on Arthur's Seat.
Although much of the original volcano has been eroded away over time, there is still a lot of interesting geology around Holyrood Park, much of which will be covered on the Earth Dynamics field trip in first year. It only takes a couple of hours to reach the summit and is a great activity to do either with friends or alone!
If you are interested using geowalks.co.uk's self-guided tour is a great way to find your way around the park.
https://www.geowalks.co.uk/arthurs-seat/arthurs-seat-self-guided-walks/
The Hutton Memorial Garden
Situated at the bottom of Arthurs Seat next to Pleasance is the Hutton Memorial Garden. James Hutton was known as the father of geology, who also studied at Edinburgh University in the late 1700's. He made many great discoveries, most notably the concept of deep time.
The garden itself is built upon the site of Hutton's former house and has a couple of benches perfect to enjoy a small picnic lunch at.
Greyfriars Kirkyard
Whilst not directly geologically related to geology Greyfriars Kirkyard is a treasure trove of Edinburgh history. It is home to many ghostly tales as week as the well known Greyfriars Bobby – a Skye Terrier that guarded its owners grave for fourteen years after his death.
James Hutton along with fellow scientist Joseph Black (who the chemistry building at Kings is named after) are both buried in the Covenanters Prison area of the kirkyard – an infamous area that was the site at which 1200 covenanters were imprisoned in the late 1600's.
If you are interested in the history of the Kirkyard I'd highly recommend taking a ghost tour, which you can book from various points on the royal mile or online.
The National Museum of Scotland
Only a stones throw away from Central Campus is the National Museum of Scotland. Boasting impressive collections on geology, fossils and space you could truly make a day of it! Best of all, it's free of charge.
For those new to Scotland the Scottish history galleries takes you from the early people living in Scotland to the medieval kingdom of the Scots up to present day Scotland, providing a perfect chance to understand the history of your new home.
The natural world galleries feature an impressive geology collection, dinosaurs and even a look into Earth's development in the universe. Personally, I would recommend the 'Restless Earth' gallery on level 3 which details the geological processes shaping our planet.
Not only does the museum feature permanent geoscience collections, but it also has regular special exhibits, including a Tyrannosaurus exhibit in the new year!
Dynamic Earth
Dynamic Earth is a personal childhood favourite for me and one of the places my love for Earth Science began. At first glance you may think this is more of a children's attraction rather than a serious geological activity, but I can assure you it's worth a visit!
Dynamic Earth is a science centre next to the Scottish parliament. The journey begins being introduced to some of the great scientists who lived in Edinburgh before entering a 'time machine' to the beginning of the universe where you witness the big bang and formation of the planets. From there you wander through the history of the Earth up till present day where you explore the many biomes of present day Earth such as the rainforest, the ocean and even a chance to see a glacier from the polar ice caps. At the end of the tour there is a show dome 360 degree viewing experience included.
Tickets for a student are £13.95 for a student and £14.50 for an adult.
If you don't have the time to explore Dynamic Earth in full then I'd highly recommend stopping by the gift shop where you can find everything from a dinosaur print dress to the latest keep cup for all your sustainability needs.
The Pentland Hills
Only a short bus ride from Edinburgh is the Pentland hills, a scenic area to the South of Edinburgh. An afternoon walk or cycle around the Pentlands is great for clearing your mind after a stressful week.
You can check out how to get there here: https://www.pentlandhills.org/downloads/file/4/how-to-get-to-the-pentland-hills-by-bus
If you visit (or have visited) any of these places be sure to leave us a comment telling us what you enjoyed about them!
Until next time!
Alex
Share