Reflection: An essential aspect of self-care
Reflection: An essential aspect of self-care
Reading Time:
3
minutes
One of the singular most important habits I have picked up in the past three months is reflection. In the first week of my arrival from Africa, several meetings I attended with my sponsors and my program director all had that point where you are told to reflect! Reflect on your past, events, and experiences and soon enough, I started practicing this habit deliberately!
Reflection means thinking about events to see what we have done well and what we could have done better! As humans, we reflect because bad things happen. However, reflection is not only useful when bad things happen. We reflect in good and in bad times. Reflection is important because we often overestimate our achievements, it helps us put things in the right perspectives and see to things we have done wrong. Ultimately, we learn from our mistakes moving forward.
Let me tell you my story.  Before the start of my studies here, I always pride myself as a high achiever. However, moving here has taught me that things can be different and it's okay to learn from the start. I had to cope with learning new teaching methods, cultural shock and because I needed to pick up more skills, I enrolled for classes in the social sciences and one applied research class that has a bit of R coding, which were completely different from the natural sciences background I have.  Interesting, yes? But not so much. As stated earlier, I had to deal with different assessment methods than I was used to and have to start learning how to write several essays and coding. It was challenging but I was determined to put in my best. The stroke that broke the camel's back was when feedback came in for my R assignment about two weeks ago and unfortunately, it was way less than was expected. I was disheartened and began to self-doubt myself and everything I stood for. For the first time, I felt homesick and just wanted to go back to my smooth sailing life back home. It was worse because I had several essays, I was working on that I had to turn in the next week and I knew that I had to quickly move on.
Reflecting on that singular experience of "failure" days later helped me realize it wasn't half as bad as I thought it was. Often, while learning new things, we fail at it the first time; it doesn't mean we are less than a person we are. Reflecting on my experience this semester also revealed I have so many things to be proud of.  Somehow, we are wired such that we only think about the negatives while underplaying the many good things in our lives.
What is my point?
As the semester nears its ends, many of you have submitted essays and are beginning to get feedback. Reflect on the whole semester and how you have grown as an individual; the skills you have learned and the addition to the knowledge you have.  You will soon realize that the feedback, whatever it is isn't the most important thing. The grades do not define you and the reason you came to the university is to better yourself and most of the self-improvement is not often reflected in the grades we have.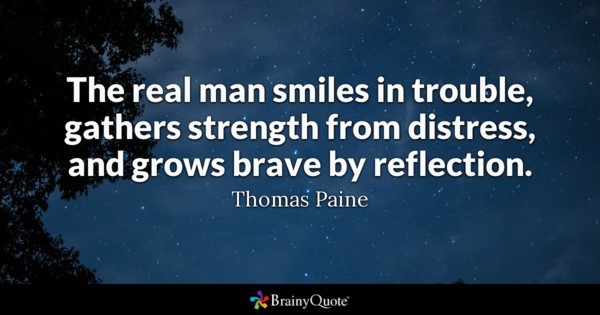 As exams commence this week, count the many blessings you have gained this semester, learn from your bad experiences and move on quickly from any negatives because growth is a very painful process. But what you do not want to do is stay stuck in the past. I think the most important part of reflection is taking the lessons from the past and letting them help us refine the future. We take lessons from the past, use them to move forward step by step. The next step being better than the last.
I will leave you with this quote
" Life can only be understood backward;
 but it must be lived forward" – Kierkegaard.
With love, care and everything nice,
Gifty.
Share