A Green Christmas: How to Make Sure You're on Santa's Sustainability A List
A Green Christmas: How to Make Sure You're on Santa's Sustainability A List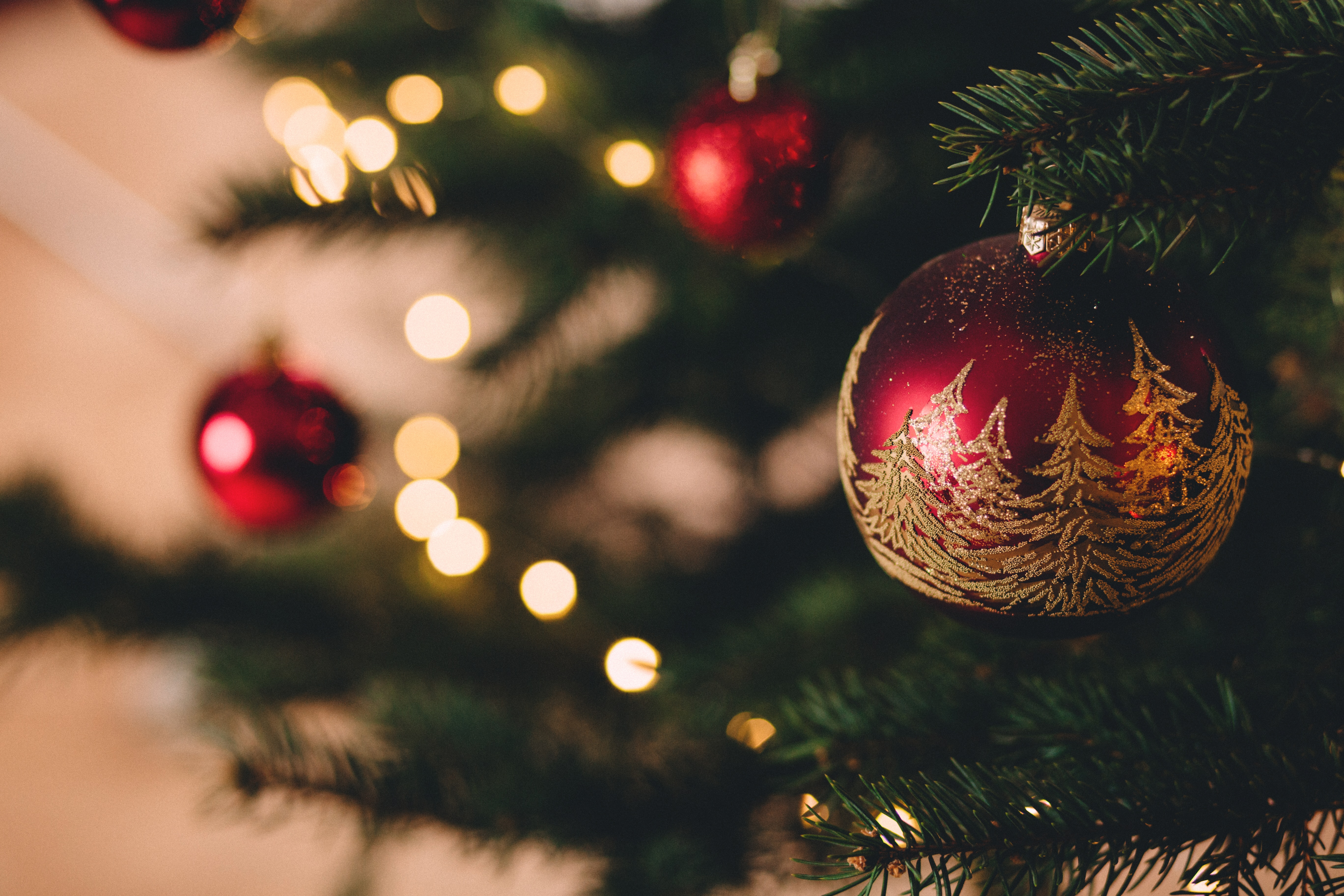 Reading Time:
4
minutes
It's the most wonderful time of the year: Christmas and New Year are just right around the corner!
2019 Sustainability in Review
Though sustainable development and the environment faced significant challenges in 2019, there were positive trends, especially on the local level! Through increased social action and education, there was a greater emphasis on sustainable lifestyles. Indeed, as stated by EnergyWatch, people began adopting responsible recycling practices, reduced their consumption of single use plastics, and tried to be more energy efficient! Let's continue this trend all the way through Christmas and into the new year!
How? Keep on reading!
For more on the top sustainability trends of 2019: https://energywatch-inc.com/top-6-sustainability-trends-of-2019/
Christmas: watch out for the waste!
Though Christmas is a great holiday, it is not the most environmentally-friendly. Phoebe Weston reports that in the UK, two million turkeys, one-hundred km2 of wrapping paper, and more than 100,000 tonnes of plastic packaging will be chucked away on Christmas day. Another article reports that we can get through 227,000 miles of wrapping paper each year – that's about 4 rolls of wrapping paper per household! And it's not just packaging, there's a food problem too! In 2017, a staggering 17 million brussels sprouts and 74 million mince pies (what's up with the minced pies?!) were thrown out. So it's clear we're going wrong somewhere – how can we fix it?
For more surprising stats, have a look here:
https://www.independent.co.uk/environment/christmas-presents-plastic-packaging-waste-family-stress-a9179926.html
https://www.edie.net/news/5/From-puddings-to-packaging–Inside-the-UK-s-Christmas-waste-problem/
Planning for the Planet:
How could you reduce your food waste during the big Christmas meal? It's as simple as planning your recipes in advance! Make a shopping list, and head to the stores.
To go the extra mile (by staying within a few steps of your house), either buy from suppliers online who use little packaging, or from the local butchers and/or grocers. There are plenty in Edinburgh, especially on the way to the King's Buildings!
Scrap the Wrapping:
Even though it's pretty, why not try different packaging? Using reusable gift bags, which the lucky present recipient can use later, are just as good (if like me you're not great at wrapping presents, this could save you a lot of time, effort and embarrassment – trust me, gift bags are lifesavers)!
Another popular option: recycled wrapping paper and cards! These can be purchased from Oxfam, IKEA, and other stores. You could also try adding a personal touch: wrapping presents in old magazines or comics.
Make Memories:
Gifting an experience is not just more sustainable; it's a wonderful way to really make a gift mean something! The moment of happiness and glee will last a lifetime: your gift will create memories. Who could ask for more?
Some easy options: a dinner for two, a spa day or massage treatment, a brewery tour, or tickets to the theatre! Be as creative as you want, the world is your oyster!
Stumped for ideas? Take a look at this website, prices are student-friendly and there's some fancier stuff too: https://www.redletterdays.co.uk/food-drink/dining-out
Make a Difference:
Making donations are another great way to give a truly valuable gift! If you know your friend, sibling, or parent is committed to a cause, why not make a donation on their behalf? You could buy them a tree from Treedom – the lucky receiver will be able to track its progress, receive photo updates, get its coordinates, and much more! This contributes not only to CO2 sequestration, but also to the well-being of rural farming communities! Why not have a browse? https://www.treedom.net/en/
Another great option, especially for the younger ones, is to donate to the WWF: you can adopt an animal! Not only will you be contributing to species conservation, but the donation also comes with a plush-toy, a fact pack, and regular magazine updates! Plus, it is budget friendly, with donations ranging from £3-10!
Adopt an animal today: https://support.wwf.org.uk/adopt-an-animal
Pre-loved Gifts:
How could you save some money and be more sustainable? Try looking at your local charity shops or second-hand stores for your presents! You could find some hidden treasures and truly unique gifts, while promoting circular economy and no-waste principles! For a list of approved quality second-hand and charity shops in Scotland and the U.K., click on this link: https://www.zerowastescotland.org.uk/revolve
Certified-Sustainable Gifts:
Another great idea: why not give presents which are made from sustainable materials? These have the reputation of being a bit pricey, but they do not have to be! With sustainability increasingly on the agenda, more retailers (especially online) are offering products which are made in ethical and environmentally-friendly ways! You can find everything from candles, clothing, jewelry, makeup, hair care products, face masks, sportswear and more. To get you started, have a look at this article by the Mirror: https://www.mirror.co.uk/money/shopping-deals/best-sustainable-gifts-christmas-2019-20056796
Plastic or Au-Natural?
A big debate is whether plastic or real Christmas trees are better for the environment. There is no easy answer, it really depends! If you buy a real, locally-sourced tree, and you dispose of it responsibly, its carbon footprint will be lower! But if there aren't any locally-sourced trees nearby, you might want to go for the plastic tree, and use it for as many years as possible (10 years minimum to make up for the CO2).
For more info, see: https://www.independent.co.uk/life-style/christmas/christmas-tree-real-living-artificial-plastic-environment-carbon-footprint-a9235551.html
Like what you've read and can't wait for more? Lauren is coming up with part 2 of this article very soon… stay tuned!
Blog post by Audrey
Share