UK Youth Climate Coalition – Local Conference of Youth 23rd/24th November 2020
UK Youth Climate Coalition – Local Conference of Youth 23rd/24th November 2020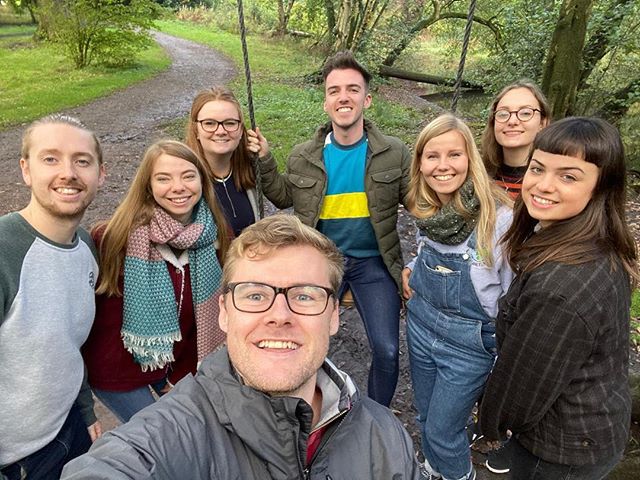 Reading Time:
3
minutes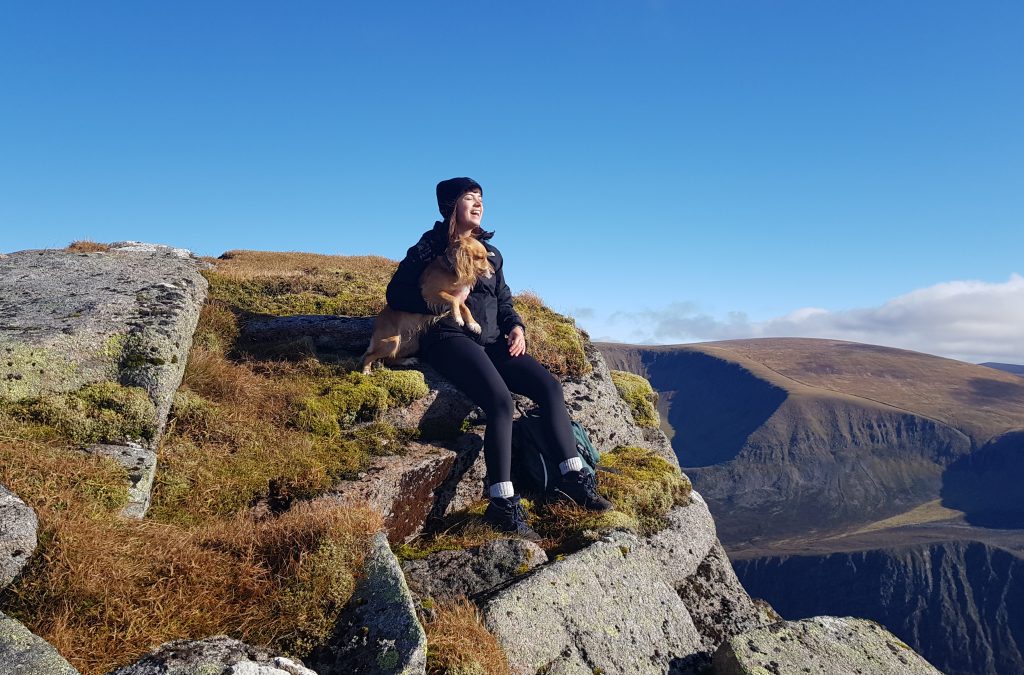 My name is Sarah and I am a current student on the MSc Energy, Society and Sustainability at the University of Edinburgh. I also did my undergraduate here in Edinburgh, graduating with a degree in Geography last summer. As a 21-year-old from Stirlingshire, I am passionate about ensuring young people have a platform from which to address the climate crisis. We have huge power to lead the change our society so desperately needs, yet all too often the youth voice is overlooked in decision making on climate change.
This was what inspired to me volunteer with the UK Youth Climate Coalition (UKYCC) and organise the UK's first ever Local Conference of Youth (LCOY) this November. The UKYCC is an active organising group currently running several campaigns, with different local, national and international focuses such as campaigning against fracking in the UK and supporting the Youth Strikes. A group of volunteers also attend the UNFCCC Conference of the Parties (COP) climate change discussions each year. Initially a working group of the UKYCCC, we have has now evolved into our own organisation: LCOY UK.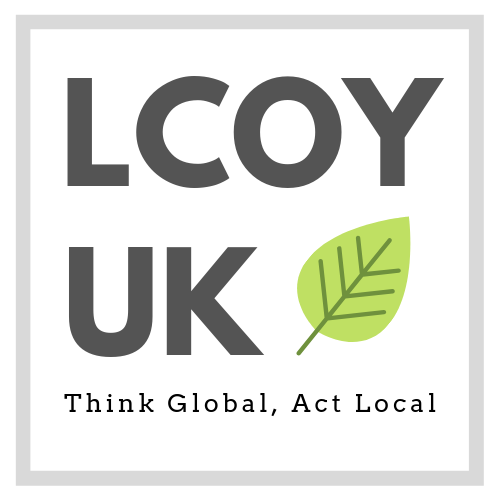 A LCOY is an event set out with one objective: to mobilise young people to take positive action for global climate justice. We are an initiative of YOUNGO, the official youth and children NGOs constituency of the UNFCCC. Whilst it is the first of its kind in the UK, there are 50 other similar events happening around the world in a global effort to educate and galvanise young people, create networks and develop a strong society of climate activists.

I have spent the last few months as part of the Programming team contacting high profile speakers in the field of environmental affairs, created an exciting structure of workshops, networking sessions and even organised a panel discussion on 'What's next for the climate movement?'. Led by the UKYCC, People & Planet, UKSCN and Restless Development, we will also be joined by 2050 Climate Group, Manchester Greenpeace and many more! We don't want the LCOY to just be any old conference; throughout the weekend we will be putting together a policy statement to voice the thoughts and ideas of our delegates and feed into the upcoming COP.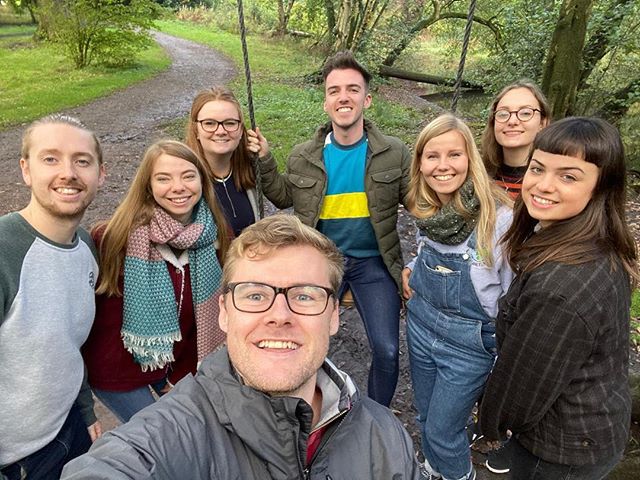 Our organisational team are scattered all over the country and most are studying or working full time, Skype and Slack have therefore been crucial! Balancing studying for my masters whilst being a part of LCOY has certainly not been easy and there have been a lot of late nights… But I am so proud to be a part of such a supportive and encouraging team. I think our dedication to organising this conference and the fantastic reception it has had already demonstrates how much the UK youth care about the environment and want to put pressure on policy makers to face up to the most important issue of our time.
If you are interested in the climate strikes, engaged in environmental affairs or just want to see how you could improve your understanding of climate change, this conference is for you. The conference is taking place on Saturday the 23rd and Sunday the 24th of November, at Manchester Metropolitan Students' Union in the heart of Manchester. I know it's a bit of a trip from Edinburgh, but I think you will find it worth it! If not, watch this space for COY 2020 in Glasgow and to hear how you can volunteer to be a part of organising it.
Full information including ticket cost is in the link below: https://lcoyuk.wixsite.com/lcoy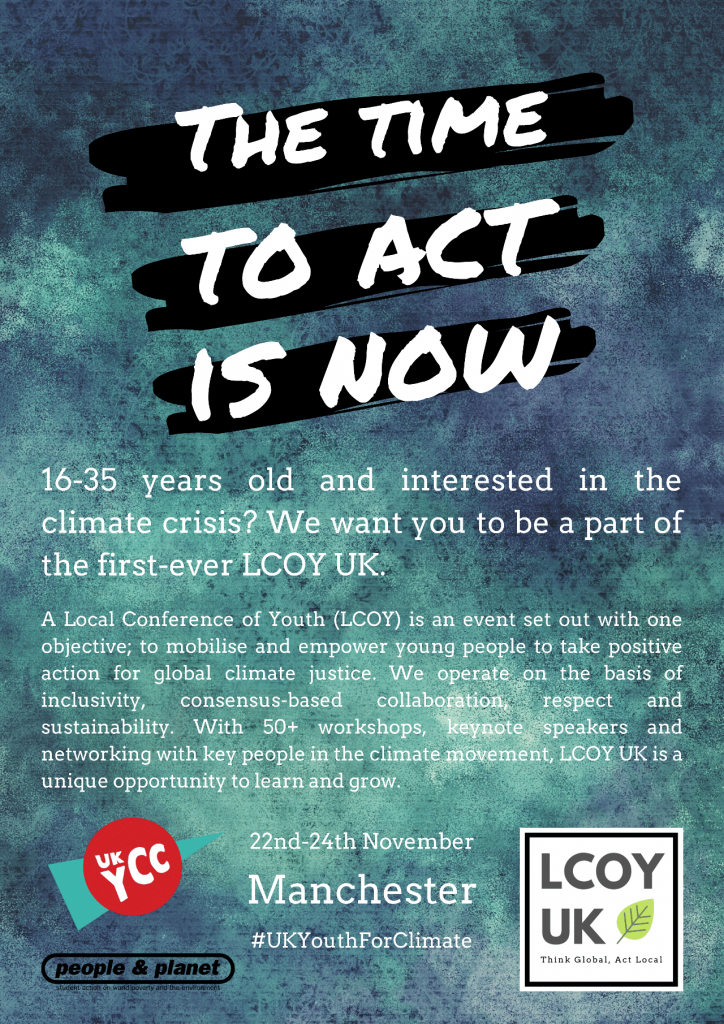 Share